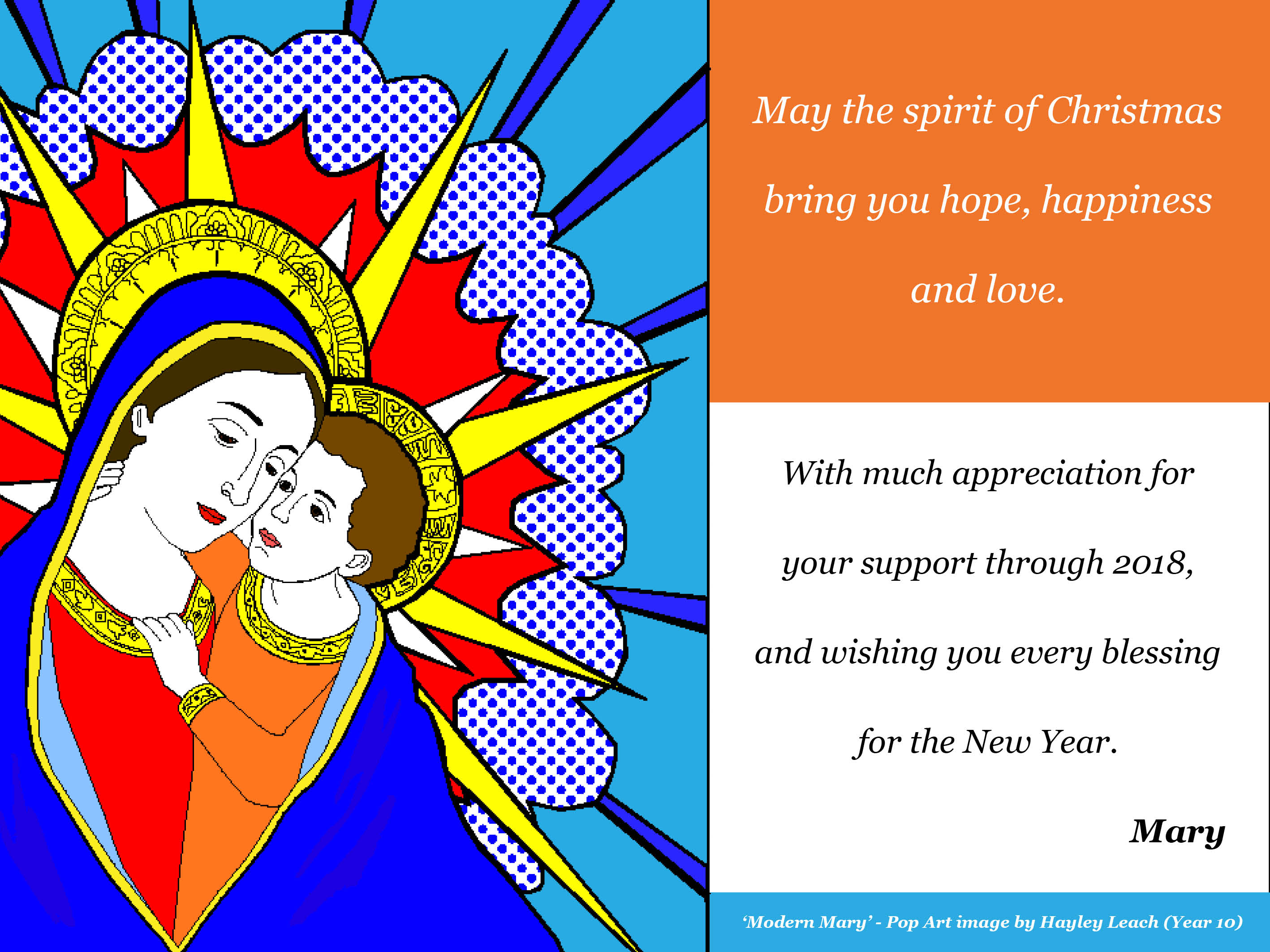 I am delighted and proud to share some highlights of the achievements of the Class of 2018. Our Year 12 students have again achieved some excellent results across a broad range of academic and vocational programs with outstanding personal achievements and a median study score of 32.
We commend all students in the Class of 2018 for their personal achievements over their final year of secondary education, regardless of ATAR. We recognise that each student has a unique Year 12 story of individual challenges and diverse learning goals.  While we celebrate particularly those with excellent academic results, we are equally proud that each is prepared for the next phase of her life and learning journey.
And so another exciting school year has concluded.  We move now into the Christmas season, "the moment in which we see the possible come to life in front of our eyes:  sweet gifts for everyone, good fellowship everywhere, great celebrations of the goodness of life.  Indeed, it's the deep down awareness of the presence of God in each of us that makes the world gentler for all of us." Joan Chittister osb in these words reminds us of the core message, that this birth is meant to change us all.  She challenges us to become the "bringers of a Merry Christmas to others", herein the simple but ultimate Christian challenge.
As we celebrate the end of our 2018 school year, let us celebrate the moments of peace, joy and goodwill in our community and families and commit to working to increasing these, so that as in the words of this year's College theme, we continue to 'seek peace and pursue it'.
I wish all members, associates and friends of Mater Christi College a safe, happy and peaceful Christmas, New Year and holiday season ahead. Merry Christmas!
Mary Fitz-Gerald
Principal