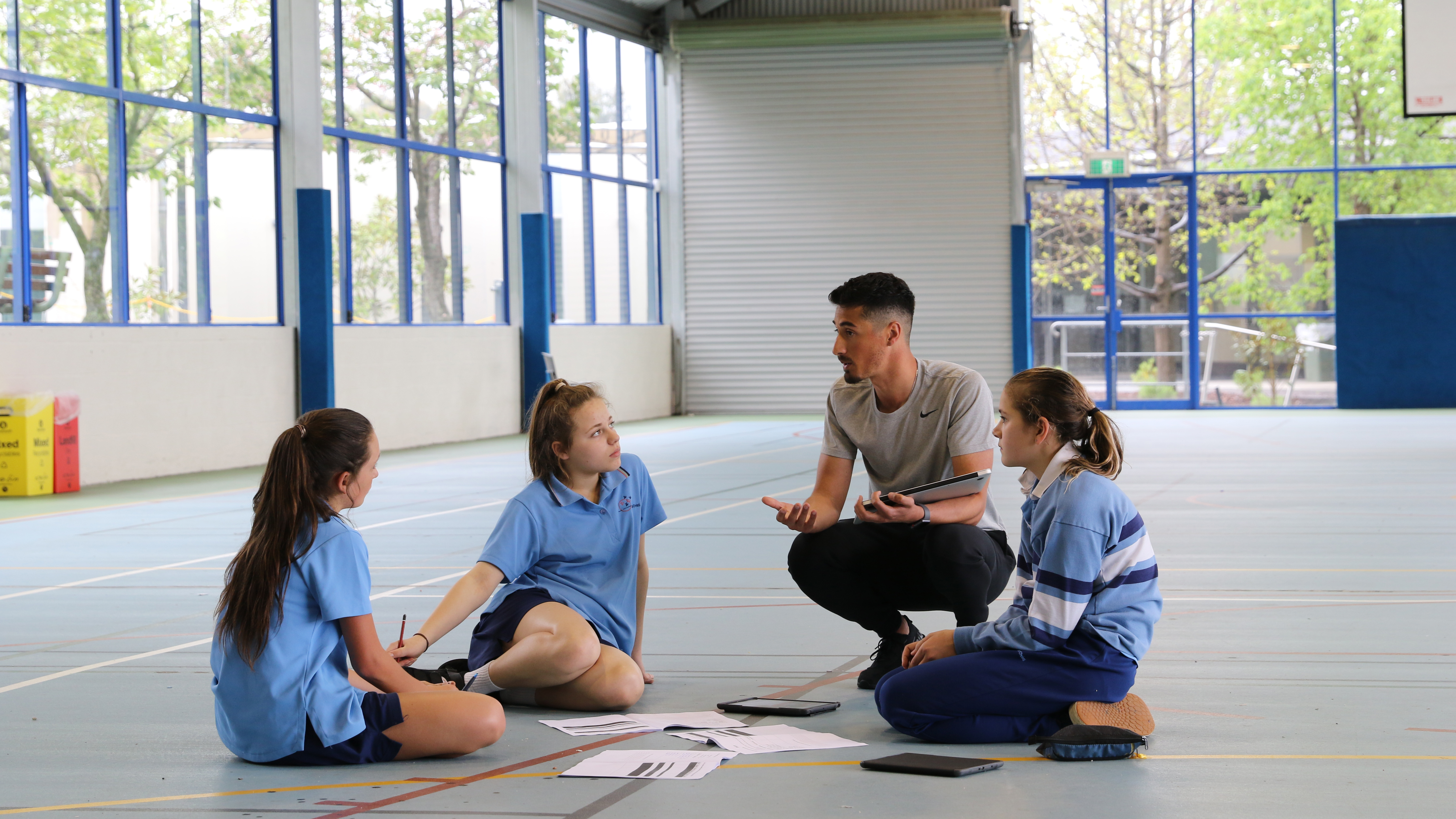 Amidst the joys of spring, as we face our final school term, we prepare to celebrate the contributions ordinary and extraordinary of students across the curriculum and co-curricular activities. Of course, throughout our year, we have enjoyed the images of many of these successes across our social media platforms. And while I am looking forward to the various graduation and celebration events of this term, where we specifically identify the efforts and achievements of individual students, I am more excited by the huge potential for good that all our students offer for their adult lives.
Last week we acknowledged the International Day of the Girl, its theme being 'she can do anything' through its focus to "recommit to supporting every girl to develop her skills, enter the workforce on equal terms and reach her full potential."  Although opportunities have improved for girls in developed countries such as Australia, globally the gender gap is growing with a staggering 600 million girls still reported to be lacking access to proper education and training.
However, as outlined by former Human Rights Commissioner Gillian Trigg in her recent book Speaking Up, although Australia stands top in the world for educational attainment for girls, in terms of political and economic empowerment, as a nation, women are lagging way behind. She argues that as much as education is one essential strategy, there is now a greater need for cultural change, for a culture that respects women and equality before the law.  We need to support girls to challenge and report inappropriate harassment.  We need to ensure our language assumes equality and respect for all, female and male.
The term ahead will provide many occasions to recognize and celebrate the opportunities enjoyed by our girls.  However, it is also essential that we remind these same girls, that education is not only a right, but also presents a responsibility.  So, while celebrating the year of learning with them, let's also open their minds and hearts to the many creative and exciting ways that they can contribute as "women of faith who will participate actively and creatively in the affairs of society."
Our prayer for International Year of the Girl

God of all life,

You created every girl in your image and likeness.

Pour out your love on those

who even today feel less than human because of their background or culture.

Give them your protection and loving care.

May all the people in their lives show them acceptance and treasure them

as your gift to their family, community, society and the world.

Assure them with signs of you love

and lift them up in hope of a better future

and lead them out of their prisons of despair and condemnation

into the freedom of your beloved children.

We also remember the privileged girls,

that they may live their lives in gratitude and integrity,

caring and sharing their blessings

with the disadvantaged, the marginalized and the troubled

through Jesus Christ our Lord. Amen. 
Finally, last week all non-government schools were pleased to receive a commitment from both major political parties to fund upgrades and new buildings for schools over the next four years.  This is a great boost in the current climate of funding uncertainty, as we continue to work to provide Catholic education for all those families seeking a nurturing, holistic and faith-based education program.
Mary Fitz-Gerald
Principal