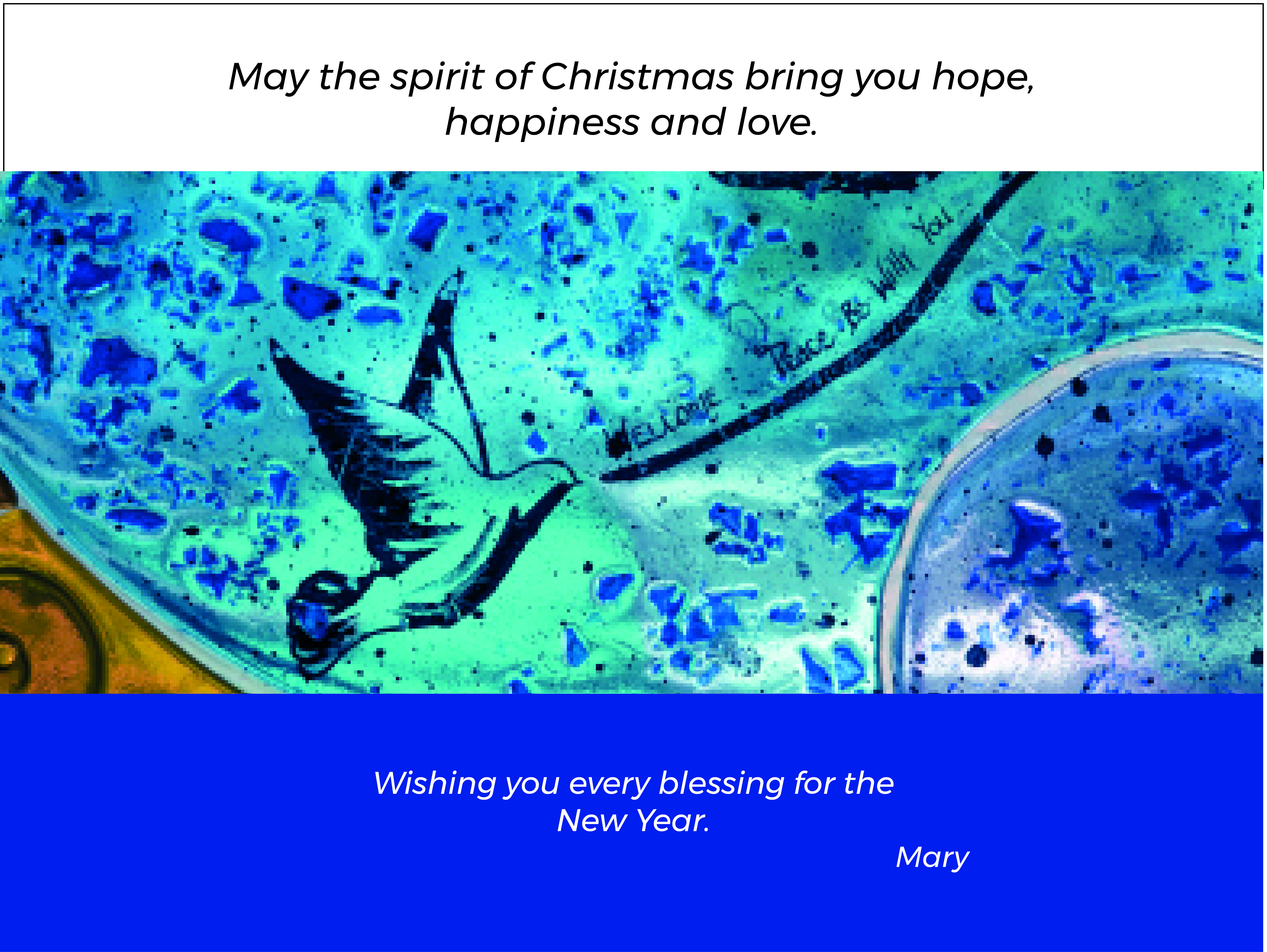 As always, the school year ends amidst much excitement - celebrations of Co-Curricular activities, national basketball competitions, first place in schools national division for Cheerleading, the return of our Victorian Young Leaders to China group, and finally celebrations of VCE results and first round tertiary entrance offers.
As part of a new timeline, these offers will continue into the New Year.  However we congratulate the vast majority of our Year 12 students who yesterday received a tertiary offer, with again the majority receiving their first preference for future study.
Across this busy time, 'tis no wonder that some may see Christmas as 'the feast for the fatigued and frayed', especially in light of this year's early onset of bushfires against the ever increasing impact of years of drought and harsh weather conditions across our country.
And yet, as Sister Patty Fawkner, Congregational Leader for the Sisters of the Good Samaritan writes in the final edition of The Good Oil: 'It was so from the beginning……Mary and Joseph's arduous journey to Bethlehem with Mary at full-term, their frantic search for accommodation and their pending refugee status, belies the romanticism that so often couches the re-telling of the Christmas narrative.'
Sister Patty concludes however that Christmas remains joyous overall, as it 'celebrates Jesus as God's gift to the world', fully human with us, and therefore part of both the joys and anxieties of our lives.  I encourage you to read her full article.  My final message is best presented in sharing as she does, a Christmas poem from renowned theologian Karl Rahner:
I am here.  I am with you.
I am your life. 
I am your time.
My love is unconquerable.
I am here.
It is Christmas.
Light the Candles!
They have more right to exist than all of the darkness
It is Christmas –
Christmas that lasts forever.

It is Christmas.  Fatigued and frayed you may feel, but all the more reason to 
light the candles!                             

Karl Rahner per Sr Patty Fawkner, The Good Oil December 2019.  
My best wishes to all – students, staff, families, Board Directors and Members, associates & friends of Mater Christi College – for a safe, happy and peaceful Christmas, New Year and holiday season ahead.  May we continue to 'Build community - welcome all as Christ.'
Mary Fitz-Gerald
Principal