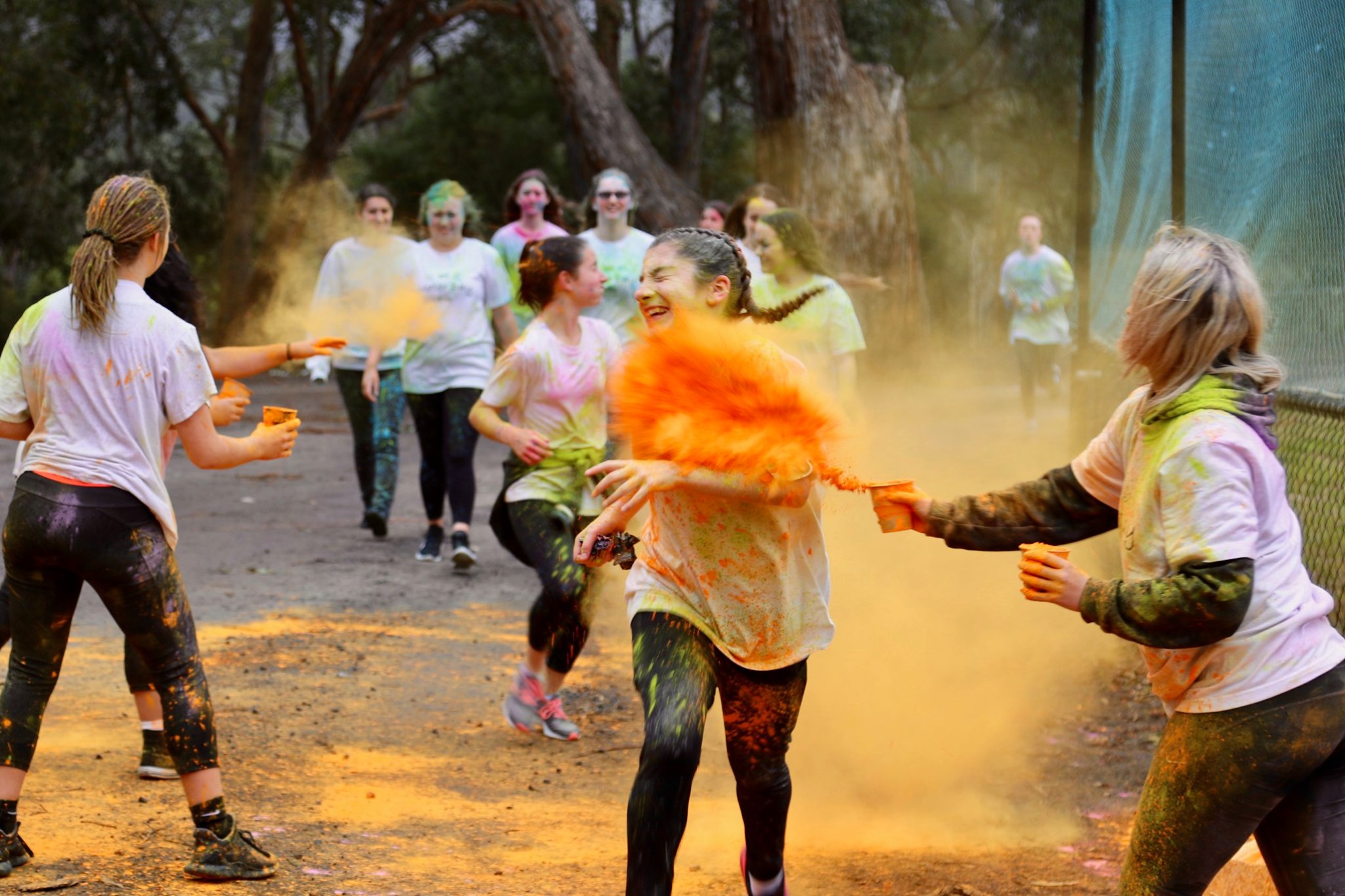 Our celebration of Mater Day occurs close to the Feast of the Assumption of Mary, the Mother of God, in whose honour our College takes its name.  As an all-girls College, we seek to empower our students to become "women of faith who will participate actively and creatively" in their lives, in this world.  Mary of Nazareth inspires and provides our model for active womanhood.
Pope Francis tells us that Mary's assumption into heaven calls people to put aside all those insignificant, mundane and petty concerns competing for their attention and instead be drawn to God and God's greatness.  In life, it is important to seek what is truly great, "otherwise we get lost" chasing after so many trivial things.
So on this special feast day, "Mary invites us to lift our gaze up to the great things that God has done for her" and reminds people that God also does great things in and through them. "Let us be attracted by true beauty, let us not be swallowed up by the petty things of life, but let us choose the greatness of heaven," he said.  (Pope Frances speaking from Rome, as in National Catholic Reporter, 15 August, 2019).
For Mater Day last Friday, we celebrated as a Good Samaritan community, enjoying the company, talents and friendships within our College at the same time as being compassionate neighbours to those in need, through our fundraising efforts in support of the Good Samaritan Foundation. Most truly our community responded generously to Sr Leonie's invitation to demonstrate our commitment as 'good Samaritans', most particularly towards the young students in other Good Samaritan schools and kindergartens in the Philippines, Kirabati and Santa Teresa in Alice Springs.  I thank students, staff, families and all who supported this day.
As educators and parents, we are only too aware of those 'mundane and petty concerns (include here being popular, liked etc) competing for (our) attention'.  We adults need to be ready to offer gentle yet firm advice when social media takes charge, as depicted currently in the SBS series The Hunting.  This series is situated at the intersection of sexuality and digital privacy, and highlights well the complex nature of teenage lives as well as the many contradictions and conflicts across all generations.  Regardless of your daughter's interest in this presentation, I encourage all parents to view it, and then consider the commentary and advice provided in this month's Special SchoolTV report.  It will strengthen the resolve of all who provide boundaries for our students around social media access.
However when young students become passionate voices for social justice, we also become uplifted as parents and educators.  Certainly such was evident through our Mater Day activities, just as with the small group of keen students who participated in the global Climate Action Project last week. We see greatness in those other students who have participated in recent LOTE, VCAL, Zenith, Science activities, Sporting (Cross Country, Basketball, Volley Ball, Gymnastics, Aerobics) and Maths Competitions, Tertiary Expo and Personal Project events as well as this week's SoJust activities.
May all our students experience what is truly great and come to realise their lives and learning as an everchanging process, a delight and joy to behold and a blessing for all within their community.
Mary Fitz-Gerald
Principal