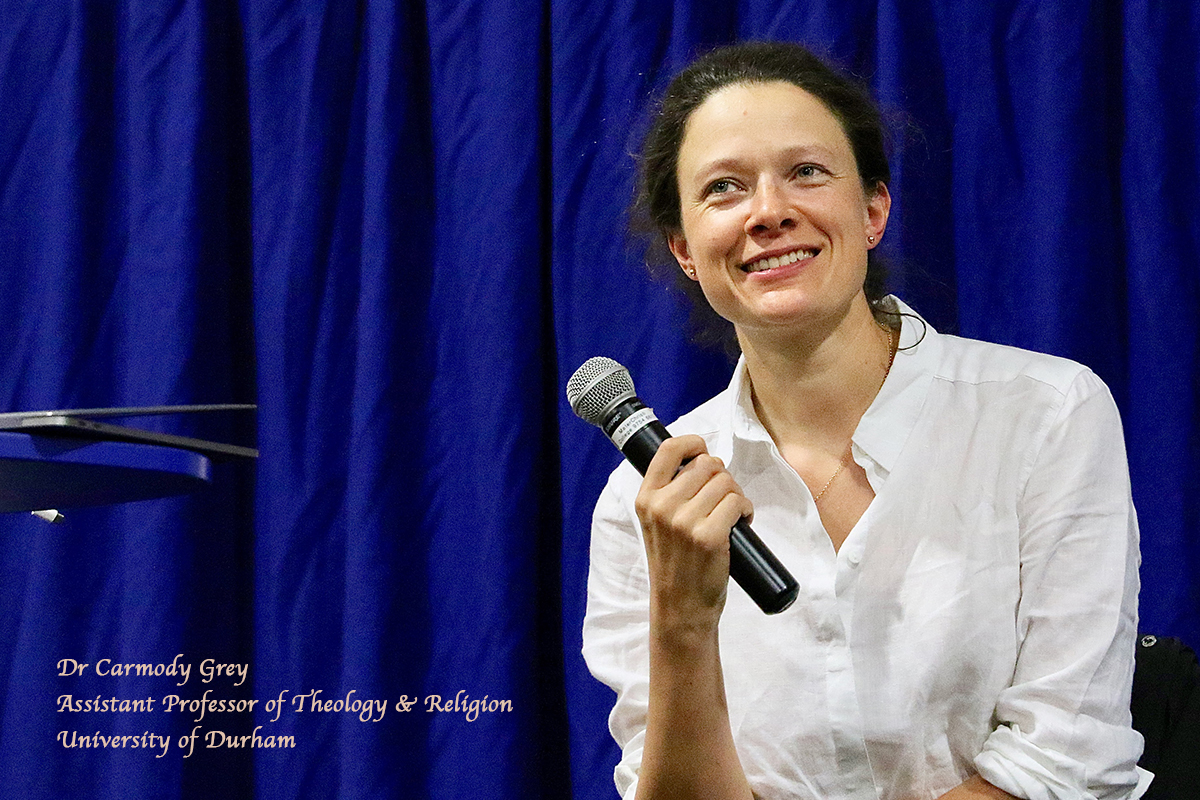 As we return for Semester 2, I am reminded of the beautiful environment in which I work. So many visitors to our College comment on its welcoming atmosphere and then express delight in the sensational views! Across all seasons, at any time, we are presented with extraordinary vistas, quite rightly the envy of many. It is not uncommon for those entering my office, to be overwhelmed by its wonderful outlook and comment on my good fortune. And yet, how often do I stand still and give thanks for its natural, everchanging beauty, let alone delight in being with this special community of people?
While our students enjoyed the final day of their midyear break, staff from St Joseph's and Mater Christi Colleges participated in a Spirituality Day, led by Dr Carmody Grey, Assistant Professor of Theology and Religion, University of Durham. Through two sessions, Measuring Success and God's Dream: the Gospel of Mercy, Carmody inspired us to "zoom out of our daily preoccupations" and move away from a focus on the material measures of progress. Seeing "comparison as the thief of joy" she highlighted our need to move beyond proximate goals and rather consider the bigger questions of the why? and what? of our human life.
Students are now moving into discussions about subject choices for next year – already, you might ask? While these decisions are important, of greater import is the long term educational vision of how they are becoming good persons, committed to leading good and effective lives.
It is of course essential in school to prepare for the future, to set goals, to organise subjects and provide for good choices. However at the same time, we know that today, this moment, this present time in secondary education is of utmost importance. We need to live it fully, to be attentive to those around us, to be aware of what we are doing and do today's living well. In such a way, we are following Jesus' call to live his gospel message, to love our neighbour, to treat others as we ourselves would wish to be treated. The American novelist David Foster Wallace said that "a real education……..has almost nothing to do with knowledge, and everything to do with simple awareness" and as such, true education is the lifelong and daily journey for us all.
So, in addition to preparing for the next phase of individual education journeys, I encourage students, parents, staff and families to take time to enjoy these days of school in all their wintry glory and celebrate the unique opportunities for love and friendship together. In this way, we live our theme to 'build community, welcome all as Christ'.
Finally in this month of July, we acknowledge the inspiration and guidance offered by St Benedict whose feast day was celebrated recently. His advice for all of us who nurture, love and support young people provides our daily challenge: Arrange everything so that the strong have something to yearn for and the weak nothing to run from. (RB 64: 19)
Mary Fitz-Gerald
Principal