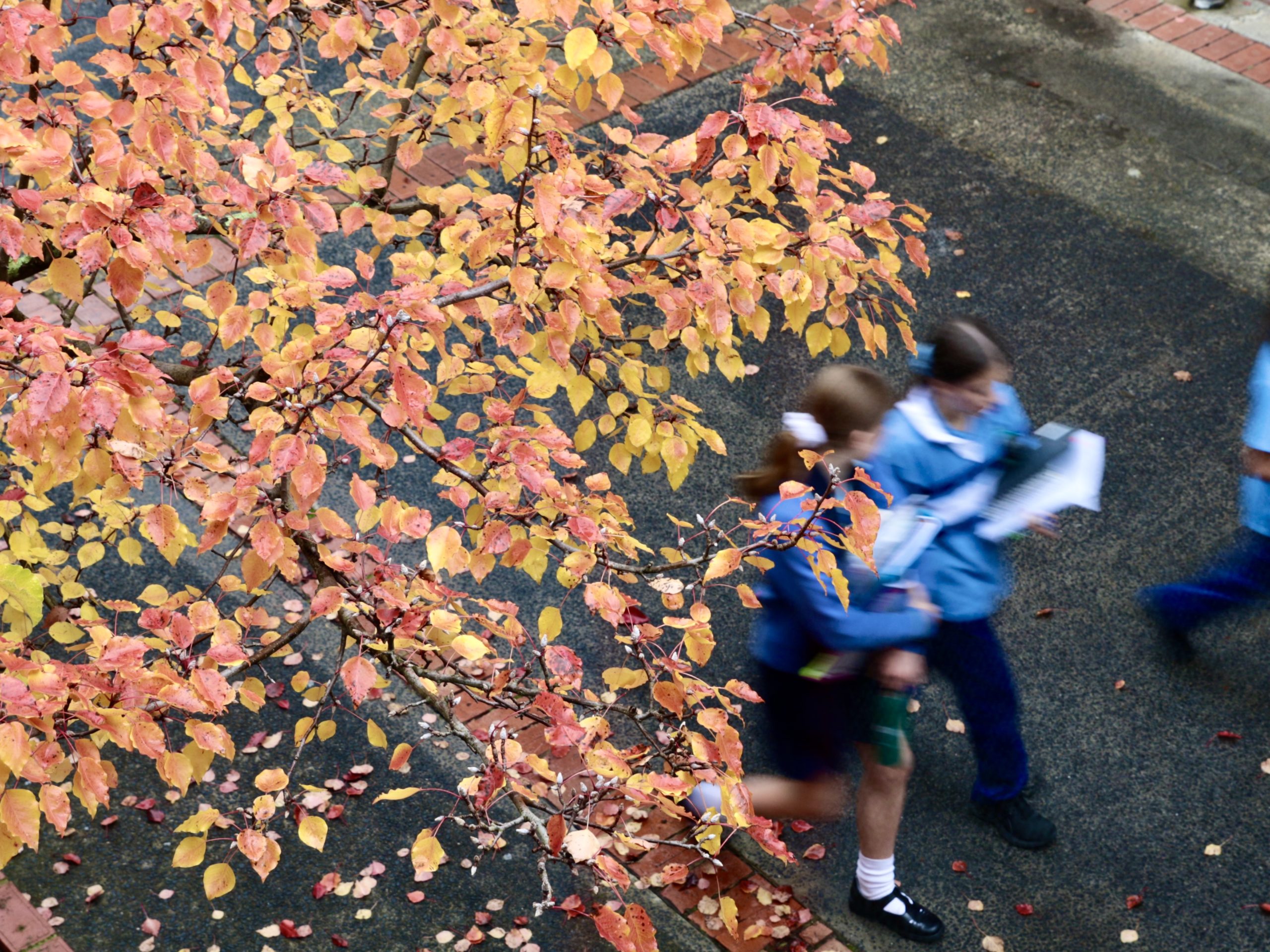 It has been wonderful to welcome students and staff back to Term 2 and I am sure we have all noticed the chill in the air. One of the delights of Belgrave is that the seasons take on real meaning with trees bursting with deep Autumn hues against the mountain ash.
Students have begun to move into winter uniform, and the very practical Mater Christi coats are getting a workout. It is also delightful to see how quickly staff and students have settled back into the routine of classes and the myriad of other activities that are available.
Year 12 students are no longer new to the expectations of their final year and have grown accustomed to the rhythm of classes and SACs, or in the case of VCAL, are beginning to bring their final projects to life. It is important for all students to consider the balance between study, part-time work, sport and other social activities. It might be a cliché, but it is true to say that Year 12 is a marathon, not a sprint.  On another note, I have loved seeing students wear their Year 12 hoodies – they should help on those cold winter days.
All schools are required to undertake regular reviews and develop a School Improvement Plan. Our review is scheduled for Term 2.  During May and June we will have external reviewers visit the College, speaking with staff and students about areas of strength as well as where we might focus attention over the next three years. There are opportunities for parent participation including joining a focus group. I encourage any parents who are interested in being involved in the review to register an expression of interest by email to principal@materchristi.edu.au.
Once the review is complete, all staff will be involved in developing our School Improvement Plan. We have set aside the first day of Term 3, as a day without classes so that we can begin this work.
Finally, as we approach Mother's Day I want to acknowledge the role mothers play in our society. I am mindful of children who have lost mothers, mothers who have lost children and those for whom motherhood has been longed for, but has not been possible.  We each carry our own story and there are many significant women who have played the role of mother without actually being so.  Here's to all such women.
Maria Haggett, Educator Principal