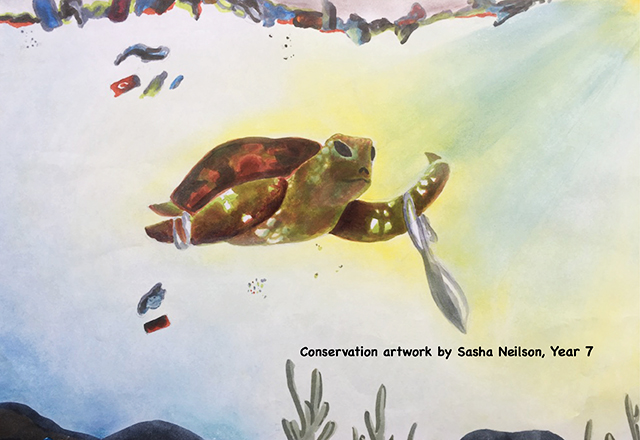 These final weeks of term have been significantly 'bookended' by two key events, the Orientation Visit for the Year 7 Class of 2020 and the Valedictory Graduation Dinner for the Year 12 Class of 2019. In both activities, the excitement and enthusiasm of students and their families were clearly evident.
For students participating in our all girls education program, it is our intention that they experience learning opportunities a'plenty. As girls together, they are free as learners to be themselves….in order to become their best selves. Through participation in a supportive yet challenging learning environment, our girls grow in competence, confidence and compassion. They will 'be ready to speak up and speak out'(Valedictory Address 2019) as 'confident women of faith who will participate actively and creatively in the affairs of society' (College Mission Statement).
Yet while our young voices are to be encouraged, we need to recognise that for some, there may be confusion and concern about future global challenges. In the latest edition of SchoolTV, Dr Michael Carr-Gregg addresses an emerging issue for some young people, eco-anxiety. During this 8 minute video , he highlights the important role of adults as hope-givers and suggests age-appropriate approaches and conversations on environmental issues.
Later this week, we will gather to celebrate our final College Mass where we will acknowledge the many achievements across our community throughout this year and offer appreciation and best wishes to those students and staff who are taking on new directions from 2020.
We will bid a fond farewell to Judy Lawson who is retiring after 24 years as much loved Home then Pastoral Group teacher and a highly esteemed specialist teacher of Food Technology and Health & Human Development. For three years, she also provided dedicated support for students and families as Education Support Coordinator.
After 12 years as Chemistry and General Science teacher, Melissa MacEoin is set to take on new professional challenges in a new school setting. We will miss her energetic engagement with all things scientific, including her support for our Spaghetti Machine teams.
Margaret Lawson also, after 5 years as Teacher Librarian and Head of STE(A)M, is moving into a new role as Head of Library in a new school setting. We give thanks for her enthusiastic support for our STE(A)M program, the MakerSpace activities and especially for initiating our first STE(A)M Cup Challenge Event.
Elize Brozgul is retiring after 17 years as a dedicated Home then Pastoral Group teacher and specialist Music (Singing) and English teacher. Mary Lo is also leaving the College for a new teaching position after 13 years as a generous Pastoral Group and Music Teacher and Instrumental Tutor.
Following a restructure for the delivery of our Music Program, we farewell Chris Walker as Guitar Tutor after 22 years and Sandra Waldron after 30 years as Music and Instrumental Tutor, Teacher and Head of Music.
Sandra, Chris, Elize and Mary have supported many school productions, performances, music camps and ensembles, providing great encouragement, creativity and energy to many music students.
Be assured however that regardless of these changes, students will continue to have the option of dedicated, specialised music lessons and performance experiences at the College going forward. We will send out further information early next year with details as to the structure and staffing arrangements for our revised instrumental music program.
Thanks also to Maddie Van Twest who has completed her 12 month appointment as AFL Trainee, for her generous, energetic and conscientious support of our Sports program.
Finally, we thank Leon Fent who is retiring after 8 years supporting the organisational work of the College in the Education Support team as Finance Officer.
We give thanks for all these generous and conscientious contributions – over 120 teaching years here! May they all continue to 'build community - welcome all as Christ' across their various and many future endeavours.
And so, we move into the season of Advent, the period of waiting where we look back on the Christ born in Bethlehem while also anticipating the promise of the Christ to come. As Monica Dutton describes, "It is a time to reset our inner compass and to seek clear direction… Countercultural to our twenty-first century living, Advent presents a rare and precious opportunity to prioritise 'unproductive' time and allow space for personal and communal spiritual encounters." (She is Advent, The Good Oil, November 2019). Let's not let the rush and commercialisation of Christmas and the holiday season prevent us finding the time to reflect and "rediscover the gentle whisper of grace in our lives."(ibid)
Mary Fitz-Gerald
Principal