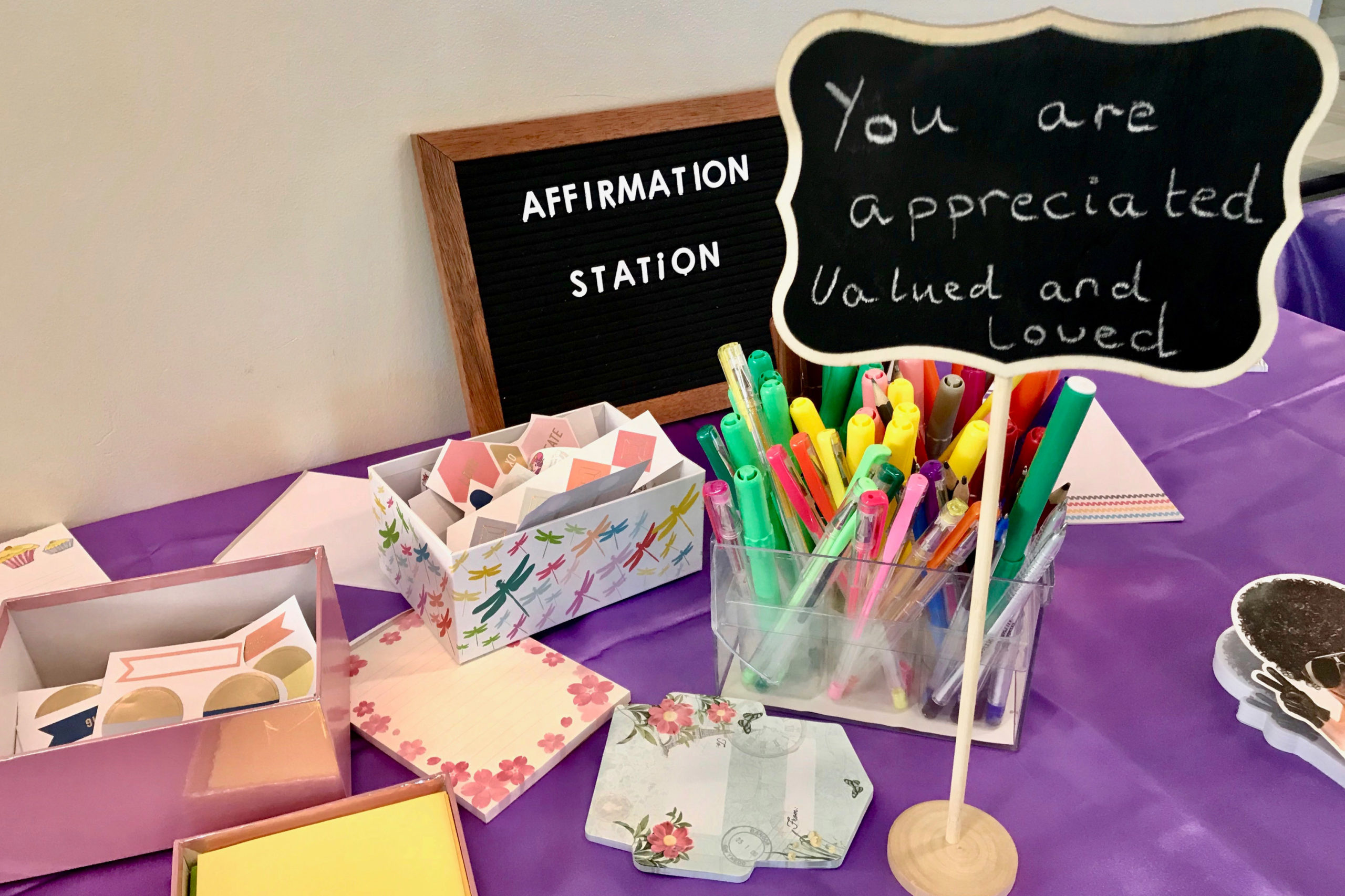 It was a rare and now special moment…visiting a class last week, where a few Year 11 students were physically present, participating in their Reflection day and composing a letter of support to perhaps a health worker or refugee.  We chatted for a while, considering the relevance of these letters and identifying social justice concerns, especially in the light of the coronavirus.  As I was about to leave, in an effort to encourage and endorse the students' efforts, I mentioned how excited I was  that the UN has formed a council for young people aged 18 – 25 only, to advise and provide ideas on climate policy directions.
"Wow! I'd like to be on that.  How can I join?" was the immediate and heartfelt response from one student, which was of course followed by another staff member promising to pass on the relevant information.
How wonderful…and I most truly felt so proud.  In this short exchange, our College motto – Informed, Compassionate, Creative - was being lived out.   Here were students researching about areas of injustice, taking action in offering expressions of support and then…and most importantly, providing a creative response – what can we do?  How can I join?
As COVID impacts more significantly each day, with all students now taking classes and learning from home, with case numbers increasing at concerning levels, with jobs and livelihoods under threat and with Year 12 future plans disrupted on so many levels, it is tempting to throw up one's hands, roll one's eyes – above the many colourful masks and despair.  Where is a way forward?  When will this all end?  Will we ever get back to normal?
Of course, in many ways, normal is no more!  What was before is forever coloured by what is now?  We cannot delete the experience of this time where many feel confused and anxious.  We must not.  Learning in life is forever setting the wisdom of the past in the context of the present to discover a way for the future.  And the really wonderful message of all who are parents or teachers is that our glass becomes more than half-filled as we accept the energy, excitement and commitment of our young people for their future.  Their ideas and responses give creative guidance and hope to many.
For some, there is a sense in which today's young people will suffer as result of this pandemic.  I'd rather suggest that this pandemic may be just the catalyst our society needs to commit to effective climate action, to a society where homelessness and unemployment are supported by us all, to where a new sense of the common good emerges, where new ideas and the commitment of the young are celebrated.
Across social media posts, it is a delight to learn of the 17 year old American who designed an effective COVID app (unlike our Australian version!).  How about the prolific primary school reader who formed a bookclub, and invited celebrated children's author Jackie French to attend…and Jackie accepted with delight.  And there are so many other examples, global, local and here at Mater Christi College of young people ready to be 'bright sparks', offering new ways to support others and address life's challenges.  Let's shine the light on a 'horizon of hope' for them, and ensure that we all 'let our light shine for others' (College Motto 2020).
Mary Fitz-Gerald, Principal