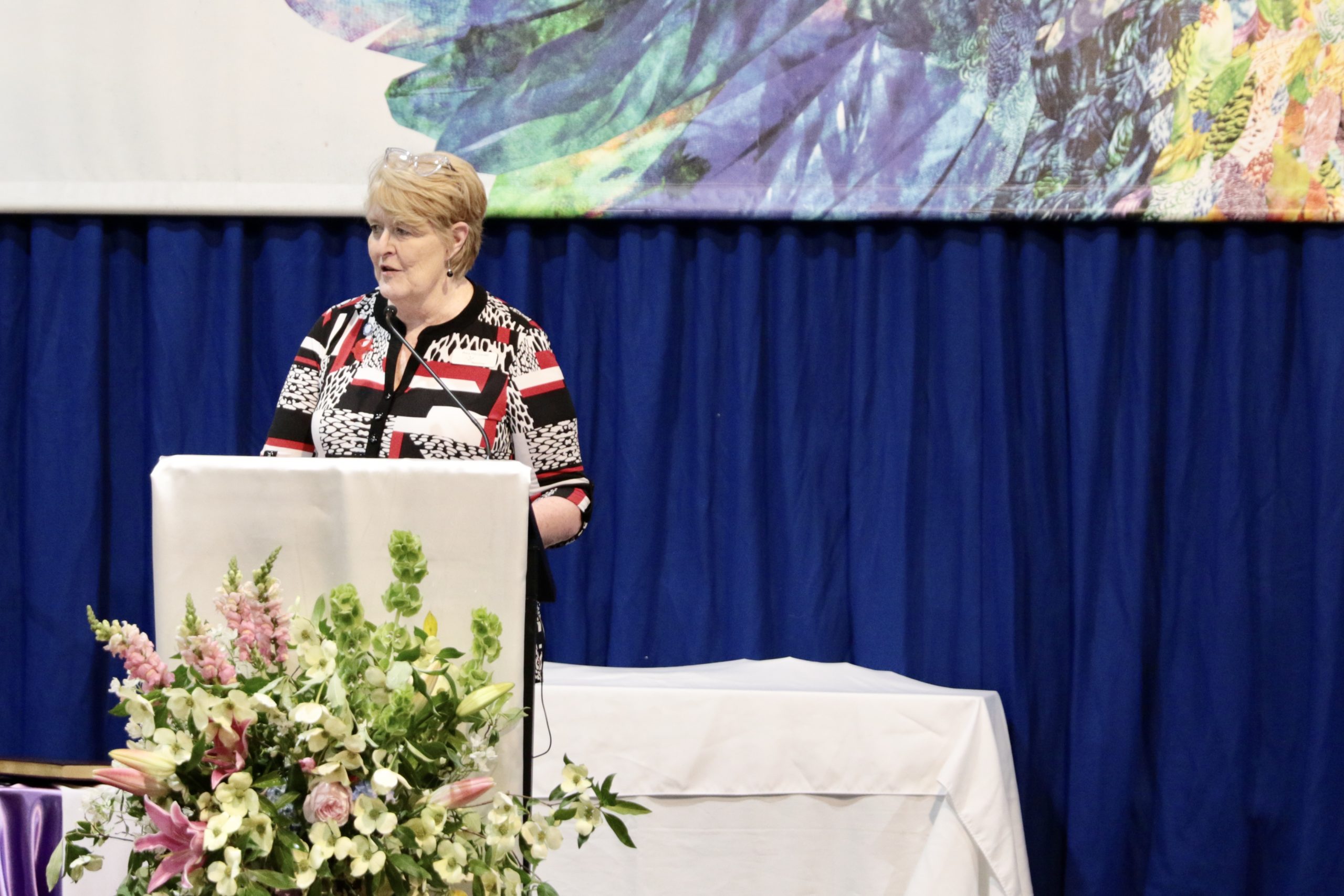 After an exciting day spent at Gumbuya World, yesterday's farewell liturgy, assembly and then Christmas Parade provided such a wonderful final day spent with students at school.  With so many days spent at home on remote learning, having students back physically present has been a total joy.  Although only the 'Year 12 Class of 2021' were able to gather in the Hall, there was an amazing sense of community (#togetherapart) evident as prayers and messages were shared via Zoom into many classrooms and some homes.  It was a memorable event for me, and I offer my thanks to all involved in its preparation and planning.
I wish to especially thank and acknowledge the contributions, work and generous service of the following staff who are leaving the College at the end of this year. They leave Mater Christi College with our prayers and best wishes for their new directions and future endeavours.
Lauren Faragher is retiring after 20 years of teaching mostly in the Science Domain. Her passion for Chemistry has inspired many, as also her support of many students as Home Group/ Pastoral teacher.
Barbara Alexander is also retiring after 14.5 years as Art and Technology Design teacher.  She supported many students in various roles as Home Group/Pastoral teacher, Year 7 Learning Coordinator and Blue (later MacKillop) House Leader.
Rebecca Woff has been teaching at Mater Christi for 12 years, and after studying data analytics, is taking up a new role in industry, putting these skills into practice.  She supported students as Home Group/Pastoral teacher, as Gibbons House Leader and shared her passion for horses and dressage skills with members of our equine sports teams.
Lisa Tran is looking forward to continuing her own study program after taking this first post-school year as AFL Trainee, assisting the College Sports program. While not the expected duties, she stepped up and pivoted easily to organise and manage virtual fitness and sporting events
I realise that for some, twenty years in the one job is incomprehensible.  I can only say that being Principal at Mater Christi College has been a great privilege and a time of much joy.  Most especially in this final year I have appreciated the enduring capacity of all members of the College to communicate regularly, collaborate effectively and educate creatively.  I thank you one and all.
I will finish with a few lines from a famous prayer, offered in support of the wonderful legacy of Archbishop Oscar Romero.
It helps now and then to step back and take the long view.
The kingdom is not only beyond our efforts, it is even beyond our vision.
We accomplish in our lifetime only a tiny fraction of the magnificent enterprise that is God's work.
We plant seeds that one day will grow.
We water seeds already planted, knowing that they hold future promise.
We lay foundations that will need further development.
We provide yeast that produces far beyond our capabilities.


We may never see the end results…we are prophets of a future not our own.
In a much lesser way, these words express what I believe as I finish as College Principal.  Having played a small part in the larger enterprise, which is Good Samaritan Education at Mater Christi College, I am delighted and ready now to pass the baton on.  I offer my full support and best wishes to Maria Haggett, as I also thank the College Board, Good Samaritan Education, the College Leadership team and all staff for their generous support and creative dedication to ensure successful learning outcomes for our students so that as informed, compassionate and creative learners they will 'develop as women of faith who will participate actively and creative in the affairs of society'
So, with much gratitude, I say thank you and farewell.
Best wishes for a safe and peaceful Christmas, and we all hope for a better new year of 2021.
God bless and thank you.
Mary Fitz-Gerald