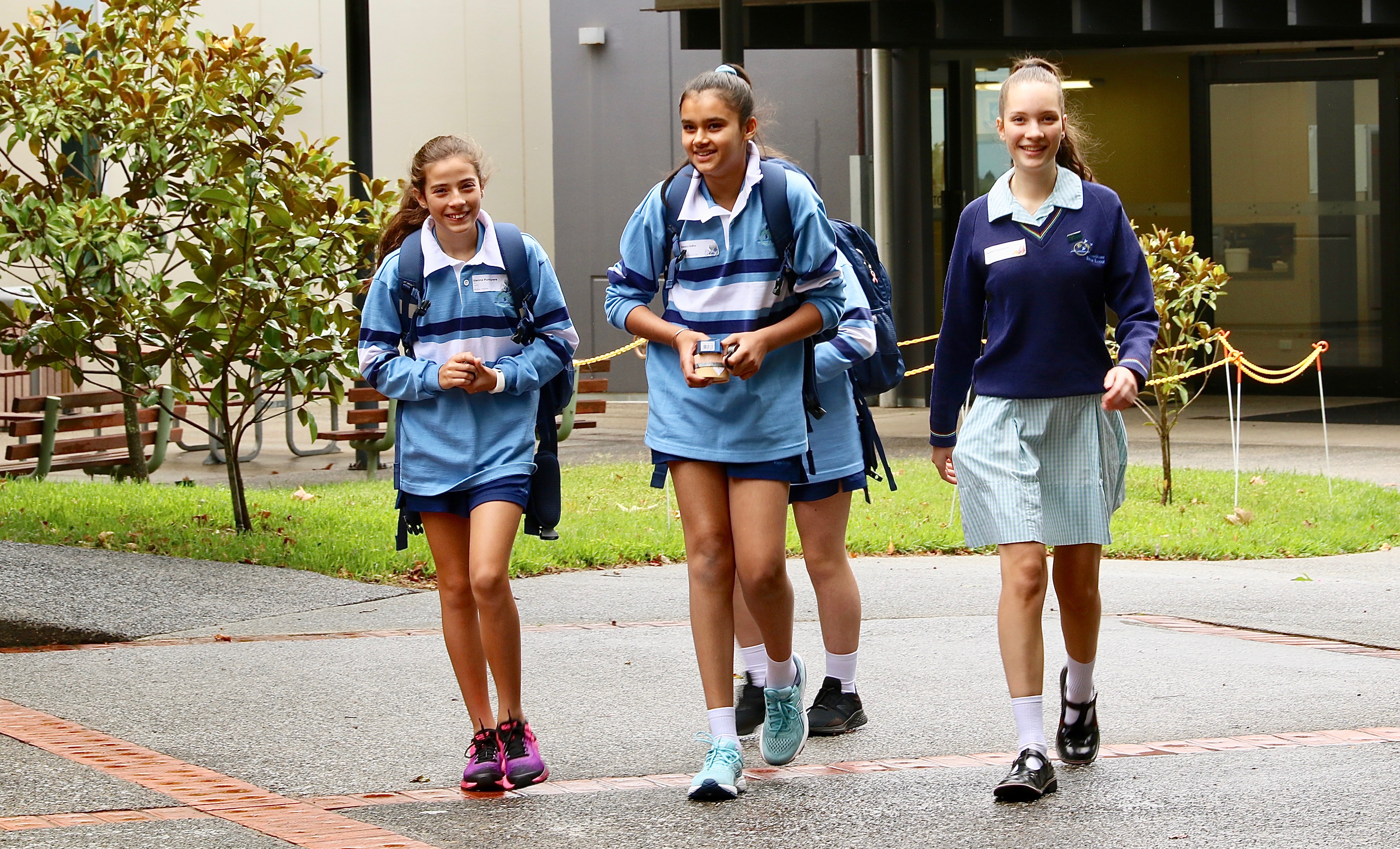 Welcome to new and returning students, parents and carers.  Our College theme for 2020 Let your light shine for others invites us to anticipate a community of shared learning goals.
"We have a mandate and purpose to stay in the Light ourselves, and then shine it for others." (Ewa Toomey at Staff Opening Reflection, 20 January 2020)
We are looking forward to a great year of collaborative educative endeavour, supporting students to achieve the best learning outcomes.
A special welcome to Year 7 students and their families as well as to students joining the College at other year levels.  Across the many activities of this first week, I trust that you will experience a warm welcome and appreciate our assurance of ongoing support. Right from day one, let's ensure kindness, fairness and respect are evident across all our conversations and interactions.
All teachers and staff members are ready to provide support over the year ahead.  We welcome also returning staff members, Eliza Fildes as Year 9 Learning Coordinator and Justine Edwards as Learning Diversity Leader, along with the following new staff:
            Laura Overdyk - Domain Leader: Science
            Rebecca Nettleton - Teacher/Librarian
            Catherine Rashleigh - Psychologist
            Lisa Tran - AFL Trainee
And the following replacement staff:
            Melissa Evans - Chaplain
            Vanessa Leaver - Humanities & English teacher
            Fiona Bennett - Drama & English teacher
            Monica Rankin - Maths teacher
            Catriona Warren - Food Lab Technician
We are proud to celebrate the news from Year 12 programs in 2019 that 95% of those seeking tertiary places were successful in their applications, and 80% were offered their first or second course preference.
We are looking forward to celebrating these and other results at our High Achievers Assembly, Tuesday 11 February.
We have experienced a difficult summer as communities across the nation experienced (and some continue to experience) destructive bushfires, often followed by ash rain, dust storms, hail and flash flooding.  Among our students, we know that there is a high level of environmental awareness and so it is essential that we as educators and parents act as beacons of hope to assist in their understanding, with a focus on positive measures for the common good.
I commend the advice for parents provided by Dr Michael Carr-Gregg and his team at SchoolTV. In a recent special report Talking about Bushfires, he offers six key strategies when seeking to support young people:
Assure them that fear is perfectly normal
Listen to whatever they want to say, this may well be sufficient to provide some closure
Provide perspective, correct misunderstandings and note signs of hope
Provide a strong sense of safety and security, reminding them of all those working to keep them safe
Identify coping strategies, such as talking to friends, playing games, going for walks, outdoor activities etc
Focus on helping others as a way towards comforting themselves.
Additionally, many students including some of our own international students, will be concerned as news continues in respect of the novel coronavirus, which is impacting most significantly in the Hubei province of China.  While we hope and pray for a speedy resolution of the current embargo on travel and participation in regular school life for these students, the Victorian Premier, Dan Andrews offers the following advice:
"The only way to respond to a health crisis is with compassion and consideration for each other – not division and distrust. We are stronger when we come together. Always."
In addition, as we are located in the Dandenong Ranges, we have policies, procedures and practices (our first emergency drill held on Tuesday 4 February) in place and I invite parents to read through our Bushfire Protection guidelines, especially noting that we will send out an SMS in the event of an emergency, including forewarning of any required school closure day. On all emergency matters, we will provide updates and detail as required via the College website.
As this first week ends, I hope that many parents have noted our key start of year workshops, tonight (Thursday 6 February) with Dr Michael Carr-Gregg (Surviving VCE) and Tuesday 18 February with Judith Locke (Author of The Bonsai Child). Both are dynamic presenters offering current research and advice in parenting strategies to enhance the secondary education journey of your daughter.
Finally, I look forward to offering support to all families, new and returning as we embark on our 2020 school year.  May we all share in and offer the Light of Christ, living and learning as beacons of hope, peace and justice.
Mary Fitz-Gerald
Principal