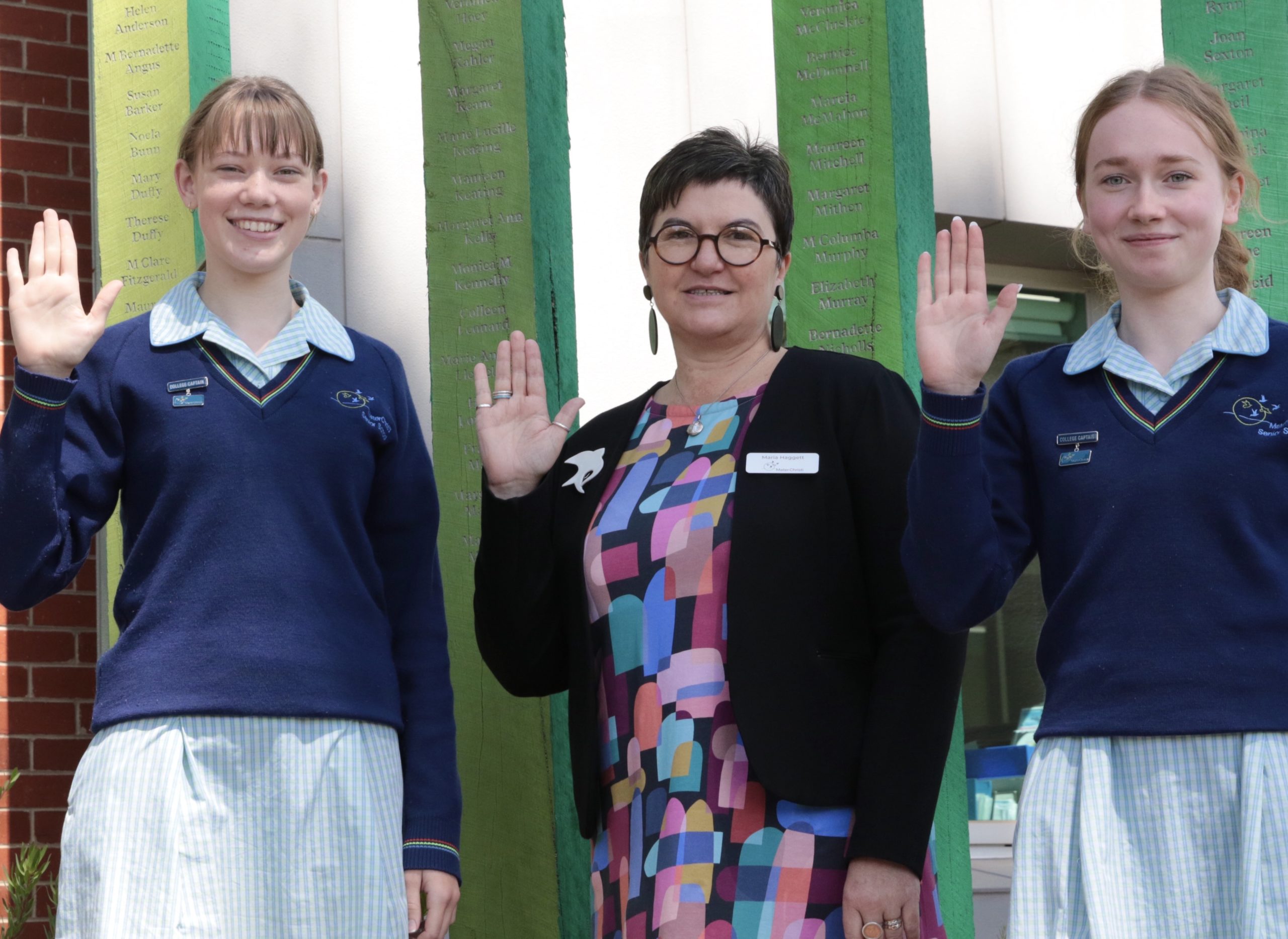 As I write this post, I am conscious of the many things that have already occurred in the first month of the 2021 school year. When I last wrote, we had congratulated our high achievers of 2020 and welcomed Year 7 students, some of whom were still a little nervous about what secondary school might hold for them. I am delighted to report that the corridors are abuzz with Year 7 students making friends, discussing classes, and finding their way to Café Bene in time to order lunch!
It was also impressive to see how well they, and in fact all the students, responded to the snap lock down. Teachers and students alike moved efficiently to our remote learning program and I wish to extend my thanks and express my admiration to all. Let us hope, now that the vaccination program is underway, that this was the last of our lockdown experiences.  If we do need to adapt again, however, we know we can do so quickly and without fuss.
We entered the season of Lent on Ash Wednesday with a beautiful online liturgy at each Year level.  I attended the Year 7 liturgy and was delighted with the participation of our newest students as well as the leadership of our Year 10 students. In the spirit of the ancient tradition of almsgiving, students have been raising funds for Project Compassion. VCAL students provided a BBQ lunch at the Middle School Swimming sports, while the Social Justice group made and sold an extraordinary number of pancakes - I can personally vouch for the high quality of both.
I am privileged to be speaking with our student leaders this Friday as we recognise International Women's Day (IWD). The 8 March date for International Women's Day was ratified in 1977 by the United Nations, however the first IWD was commemorated long ago on 8 February, 1909.  The history of the day is significant. Like many movements it started as a day of protest about inequality and has evolved into a celebration of the ordinary and extraordinary achievements of women. At Mater Christi, IWD activities have included badge and journal making in the Learning Commons, careers discussions with former students, a Monash University presentation and a high-spirited staff-student debate. We will complete the week with chalk art and a staff-student breakfast on Friday morning.
While the positive energy has been wonderful, I am mindful that we have only to scratch the surface to find examples of gender-based inequality. We would not be fulfilling our mission to inform our students if some of these issues were not explored. We hope however, that with confidence and creativity, our students will learn to provide the leadership needed to change some of the structures and beliefs that hold women back. This will be to the benefit of the men we know and love, and to society as a whole. As the saying goes "a rising tide lifts all boats".
Maria Haggett, Principal