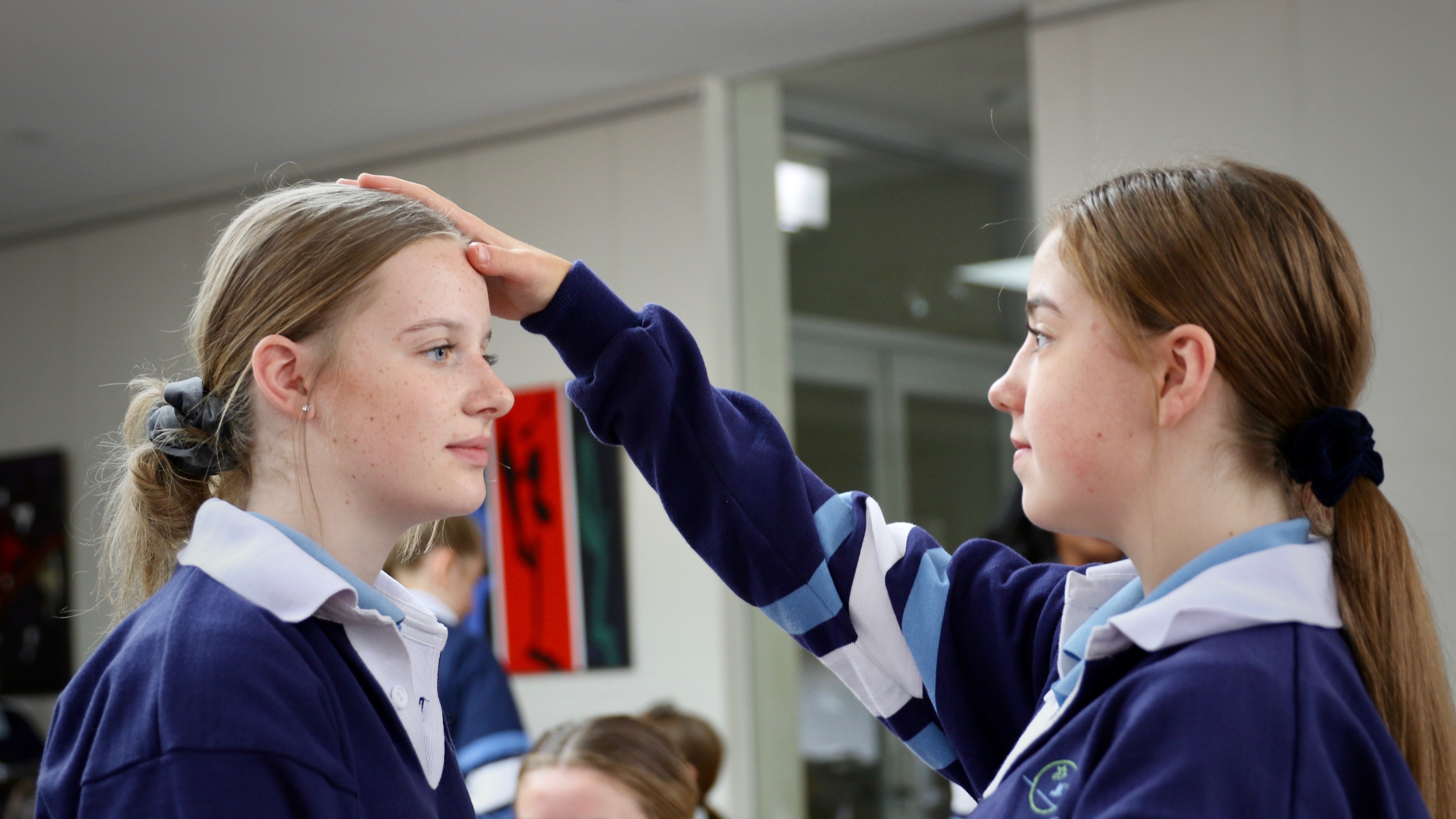 Our Lenten journey began this week with Ash Wednesday and all students participated in class liturgies where ashes were distributed and the Lenten season introduced. Students were reminded that:
"Lent is a time when we pray, act kindly and with mercy towards other people, give up things we enjoy and give to others, as we prepare to celebrate the great feast of Easter… (It) is a time of hope as we renew our relationship with God… (when) we are also making our journey with families around the world living in poverty, especially those who are unable to earn enough money to have the basic things they need like an education, medicine, food or clothing." (Gospel reflection from Student Leaders)
And so together as College community, we committed to renew our efforts for Project Compassion to support the outreach work of Caritas Australia.  As we prayed together, I trust that all students, families and staff members will give generously so that essential resources can be shared with communities in need:
Help us to be fair, peaceful and just as we stand with others in our global family who bear the burden of injustices and inequalities around the world  (Prayer from Ash Wednesday Liturgy)
Certainly our Australian Catholic world is in turmoil following the recent conviction of Cardinal George Pell as outlined in my previous post. I for one was therefore grateful for this opportunity to gather, reflect and pray at this morning's liturgy, so respectfully led by College Captains and senior students.
Significantly in this same week, we celebrate International Women's Day where we acknowledge that despite many improvements, there is still a long way to go towards a more just world for women in respect of violence, pay gaps, poverty, low levels of education, sexual exploitation and in our Church.
As an all-girls school, we are committed to encourage, educate and inspire our girls to become confident, competent and compassionate.  It seems clear that a cultural shift is underway in our church as well as in society, as recognised years ago by Pope John Paul II: "The genius of women must be ever-more a vital strength of the Church of the next millennium – just as it was in the first communities of Christ's disciples." 
Perhaps rather than be deflated or deflected by media noise and institutional obfuscation, with a renewed sense of urgency, we will find the courage and strength to step up, speak up and lead for change.  It is in this light, that I am looking forward to hearing from former Mater Christi student, Kathleen Sakadjian. All IWD breakfast guests are in for a treat, as she shares her story of determination as a woman of faith who has participated actively, creatively and valiantly in life following her school days.
Mary Fitz-Gerald
Principal