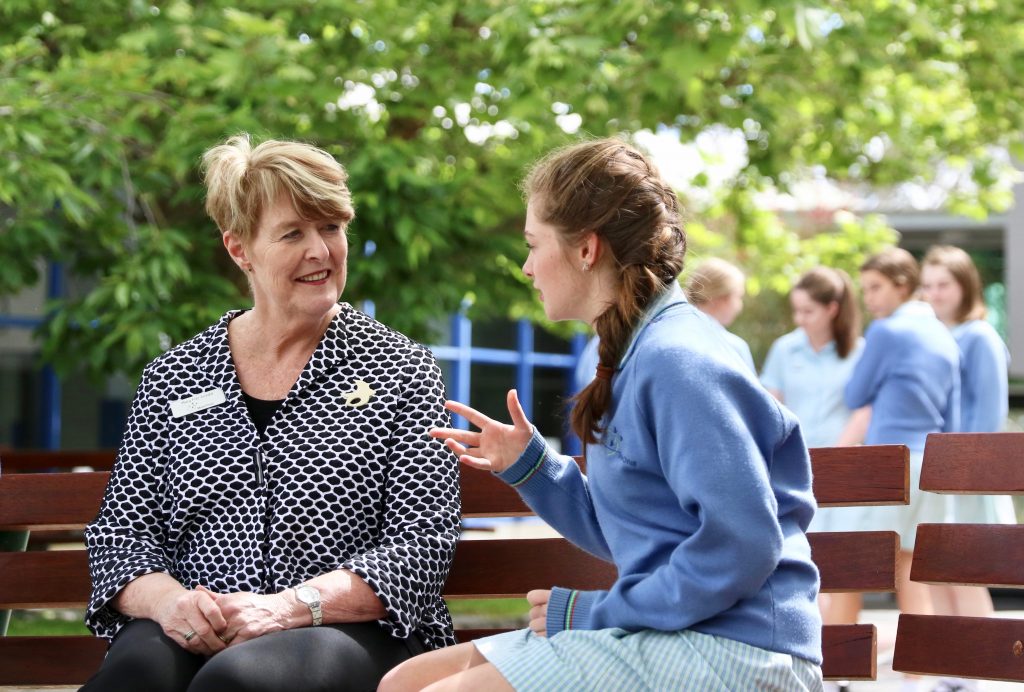 Where do students go for help with important issues?
Support from parents (82.1%) is very significant, only just behind that of friends (87.4%) and the internet (58.8%).
The high attendance and engagement of students and their parents at our recent Progress Meetings confirms this key finding from the recent Mission Australia Youth Survey.
Through participation in the Youth Survey, we are able to gain valuable insights into our students lives as well as comparative national data about their aspirations, values and concerns.
Our students indicated high levels of confidence in their ability to achieve study/work goals:
98.8% intending to complete Year 12
80.7% aiming for university
13.5% looking towards vocational training options
The top three barriers were noted as academic ability (19.3%), mental health (15.2%) and financial difficulty (12.3%).
Friendships, family relationships and physical and mental health were indicated as the three most highly valued items and the majority of students felt positive about the future.  The main issues of concern were coping with stress, school or study problems and body image.
Overall these findings call for us to continue to emphasise mental wellbeing and resilience and to promote a positive body image for our students.   Research consistently links student wellbeing with success in learning outcomes and so our Pastoral Program has been designed to target specific needs across the six years of secondary school. 
Friendships, relationships and growing independence provide the focus in the early years, moving into future pathways and readiness for adulthood in the senior years.  Workshops cover a diverse range of topics from bullying, cyber safety, study habits to partying, self-awareness and goal setting.  Our curriculum framework identifies learner profiles, empowering students to recognize their unique strengths and passions as also the areas in which they need to improve or make a greater commitment.
Psychologists and teachers collaborate to provide support for students who may be in a struggling or lacking in confidence phase, addressing their immediate concerns and advising when longer term strategies are required.  Teams of College Leaders across subjects, sports, performances, and cultural experiences collaborate and initiate activities to inspire students to achieve, to problem-solve creatively and to assist and serve the needs of others, either within the school, in the local community or in grappling with global issues such as conflict, poverty and the sharing and preservation of resources.
Relevance is a key factor for learning, and so real-life issues provide the most effective learning environment.  It answers the age-old question "why do I have to study this?".  Once students have a credible response, their study is much more likely successful and their wellbeing improves.
Perhaps as parents and teachers, we would all do well to spend more time in explaining and talking positively with the girls in our care.  We all know the power of a friendly interaction.
As parents, we are always busy, and yet, taking time out and ensuring positive endorsement and encouragement might be just the thing to keep our girls on track. Surely a weekly check in over a cup of hot chocolate would be a win-win?
Mary Fitz-Gerald
Principal