From Ranges Trader Mail 23 October 2017
In a partnership between Mater Christi College and the Food Security Network, Mater Christi College students have been engaged in the real-world application of social justice through the school's Year 11 and 12 Catholic Action Program.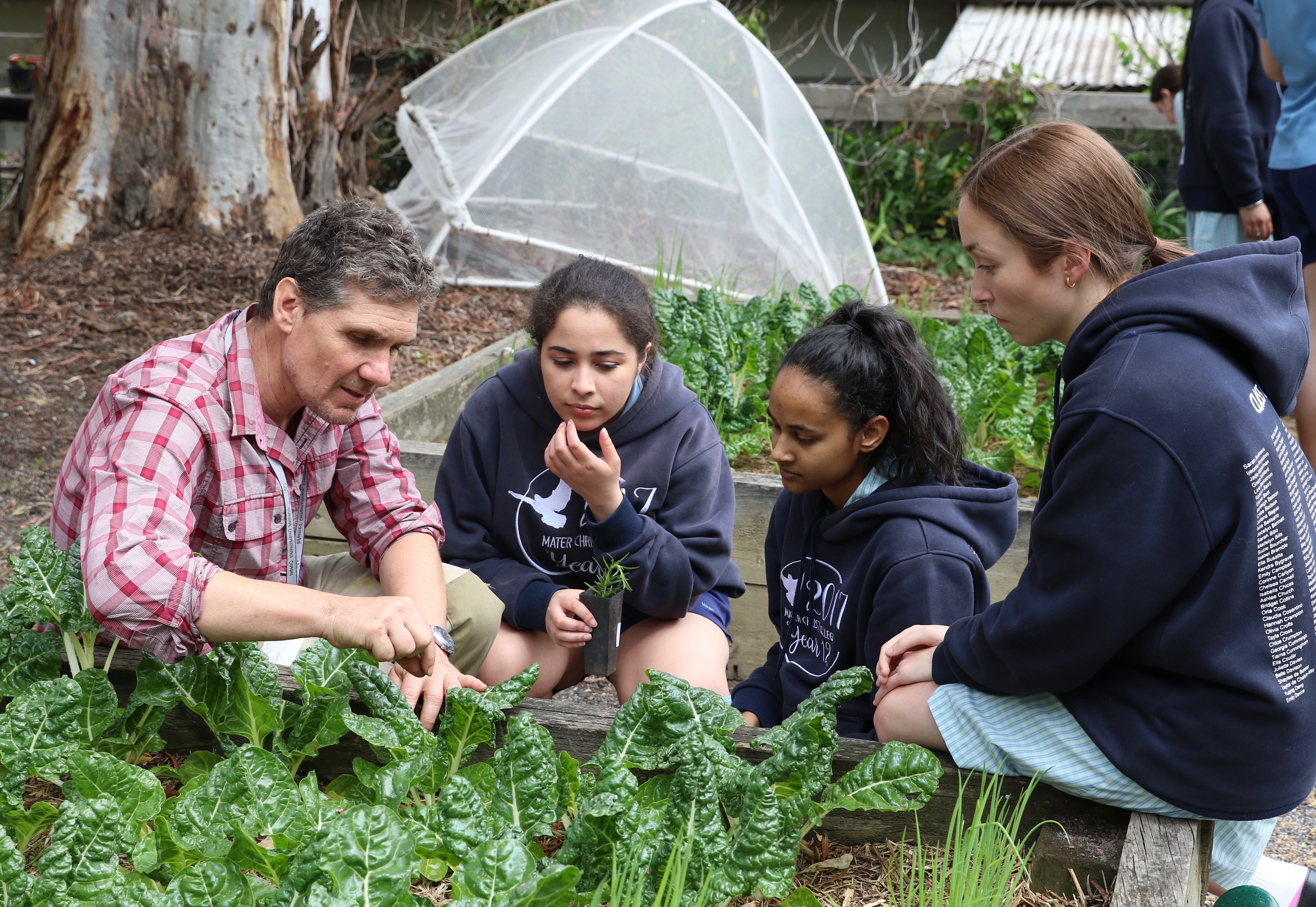 The Food Security Network works with students to maintain garden beds of nutritious vegetables which will assist the provision of meals through the Asylum Seeker Resource Centre, a local organisation which relies on the generosity of communities.
The vegetables, which are due to be harvested in early November, will be delivered by the students to the centre as a gesture of welcome and solidarity with refugees.
"Growing these plants will make a difference to families who are hoping for a healthy and peaceful life," Year 12 student, Tearnha Porteous said.
While fellow student Juliana Begue said; "the smallest things can have the biggest impact in someone's life".
Students from Year 11 and 12 work in teams to maintain garden beds.
They quickly develop an understanding that simple actions to support others builds a stronger community spirit.