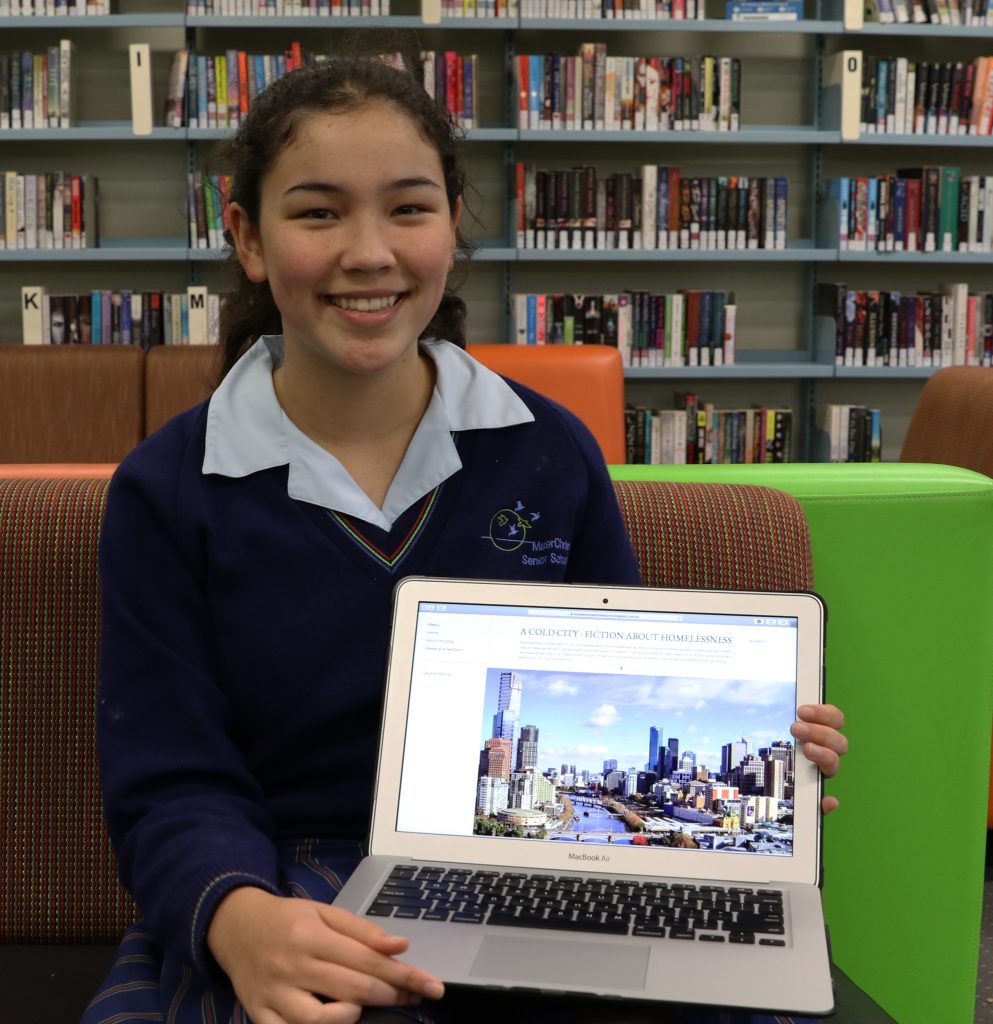 I chose my Personal Project on homelessness, because I have recently become interested in how the homeless live in the Melbourne CBD. I often visit the city with my grandparents and see homelessness first hand and I wanted to know more about it.
I wanted to learn about the causes of homelessness and to broaden my understanding of what it would be like to be homeless. By the end of my project, I learnt about the many ways and people who become homeless as well as the different types of homelessness. 
I hope my project creates a greater awareness about what homelessness is and what the causes are.
Jessica Cunnington
Yer 10