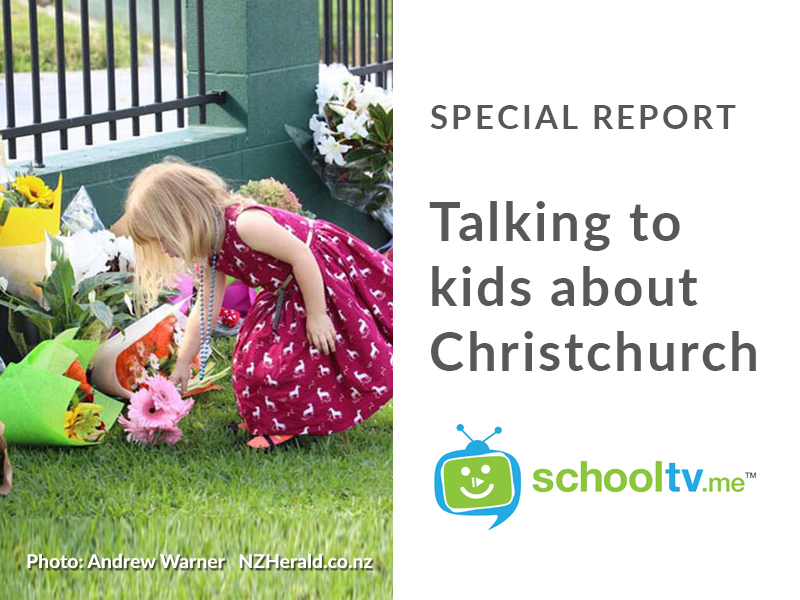 The shocking events in Christchurch are confronting and distressing. It is impossible to fully understand the impact of this horrific crime on ourselves as well as upon Muslim communities.
As adults and parents we may struggle to explain or even discuss this tragedy with children. But we must do all we can to provide a context for children of all ages.
Although we cannot control what happens in our world, we can choose the way we respond. The distressing nature of this event will never be forgotten, but at the same time we should not allow it to permanently disturb or destroy our future generations.
SchoolTV has prepared a short video for parents and carers to provide strategies on how to talk with children in a reassuring manner. It highlights the necessity to be aware of the signs of trauma, should a child be adversely affected.
As people of all faiths around the world unite in support of those most affected, we shared this prayer with our students today:
We pray for all of those affected by the events in New Zealand last Friday.

For those who have lost life and those working to save life

For those who are worried for people they love

For those who will see their loved ones no longer

God of compassion, hear our prayer.

For those in need of the peace that passes all understanding

For all who turn to you in the midst of turmoil

For those who cry out to you in fear and in love

God of peace, hear our prayer.

For those in confusion and those in despair

For those whose tears are yet to dry

For those in need of your unending love

God of mercy, hear our prayer.

For community leaders and faith leaders as they work to heal broken communities.

Soften the hearts of those who are motivated by hate and bring peace to your people.

God of all, hear our prayer.
SchoolTV provides a valuable resource for parents and students across a broad range of topics, and I encourage you to scroll through and check out its presentations.  We will continue to highlight particular features as they are provided.
Mary Fitz-Gerald
Principal