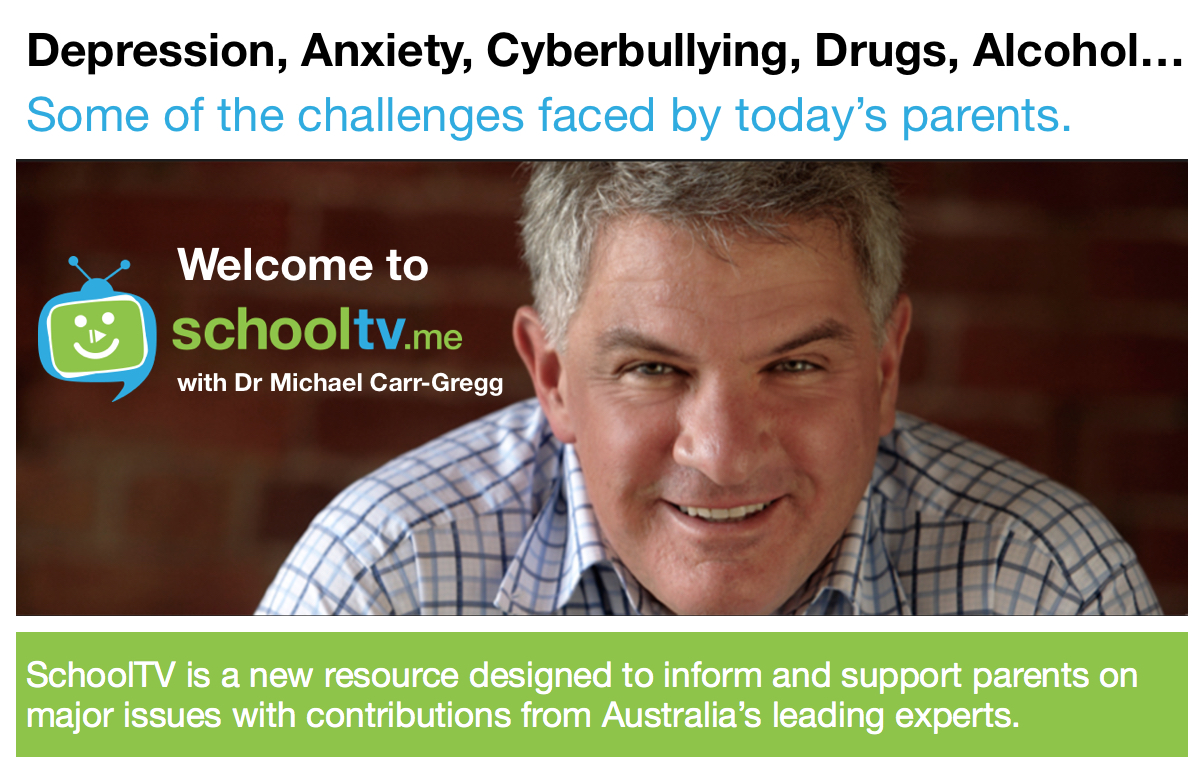 We are excited to launch SchoolTV, an extensive collection of modern easy to use resources for parents and teachers where topics are presented by experts and based on most recent research.
SchoolTV is an open resource, available via our website.  In addition to a full catalogue of previous reports, a new topic with the latest research is released each month. Already there is information around topics such as Internet Addiction, Mindfulness, Body Image, School Transition, Anxiety, Exam Jitters and many more.
For this first release, parents will have access to resources addressing questions about SLEEP, with fact sheets and short videos.
Did you know? "Teenagers are the most sleep-deprived segment of the population. This is a very under-recognized problem and the cost to society in the healthy development of young people is profound."(Dr Michael Carr-Gregg).
In this edition, advice is available around 28 questions including:   
Why is sleep so important?
How much sleep do kids need?
What issues prevent kids from getting enough sleep?
What are the side effects of sleep deprivation?
Are sleep trackers a good idea?
Those who attended our recent Welcome Nights may recall frequent references to the need for students to have around 9 hours regular sleep. Now without leaving home or work, and via any device, parents can access relevant and current advice from the experts, in full or tiny chunks, as needed.
We are delighted to provide this resource for our College community and I would be pleased to receive feedback from early experiences.
Mary Fitz-Gerald
Principal