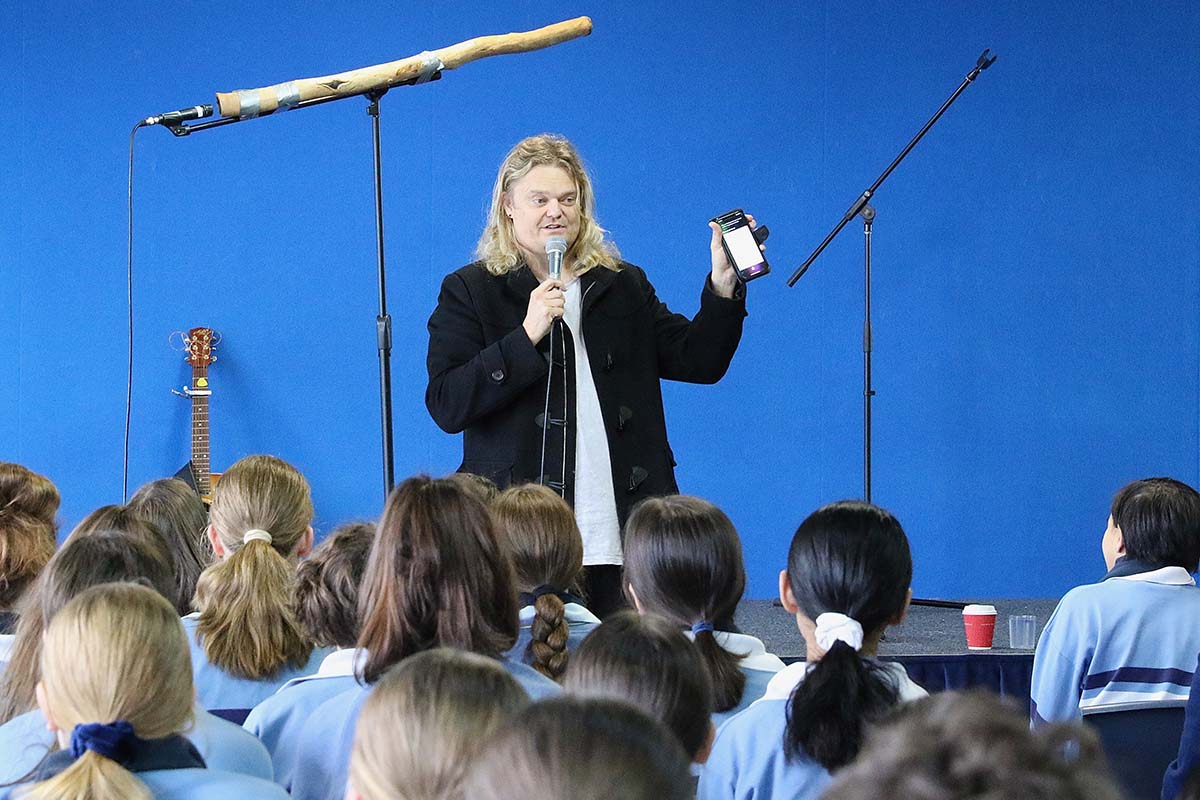 On 9 May, singer/songwriter Scott Darlow came to speak to the Year 9's about some of the challenges faced by Indigenous Australians, including racism, shame and prejudice.
He began with a few of his songs and some stories, along with lots of humour.
As a Yorta man himself, Scott spoke about the history of Australia and what really happened.
It was a great experience and we all learnt so much from Scott. He opened our eyes to the real world and we are grateful to be more informed about the experiences of Indigenous people.
Erin McPeake and Anastasia Armitage