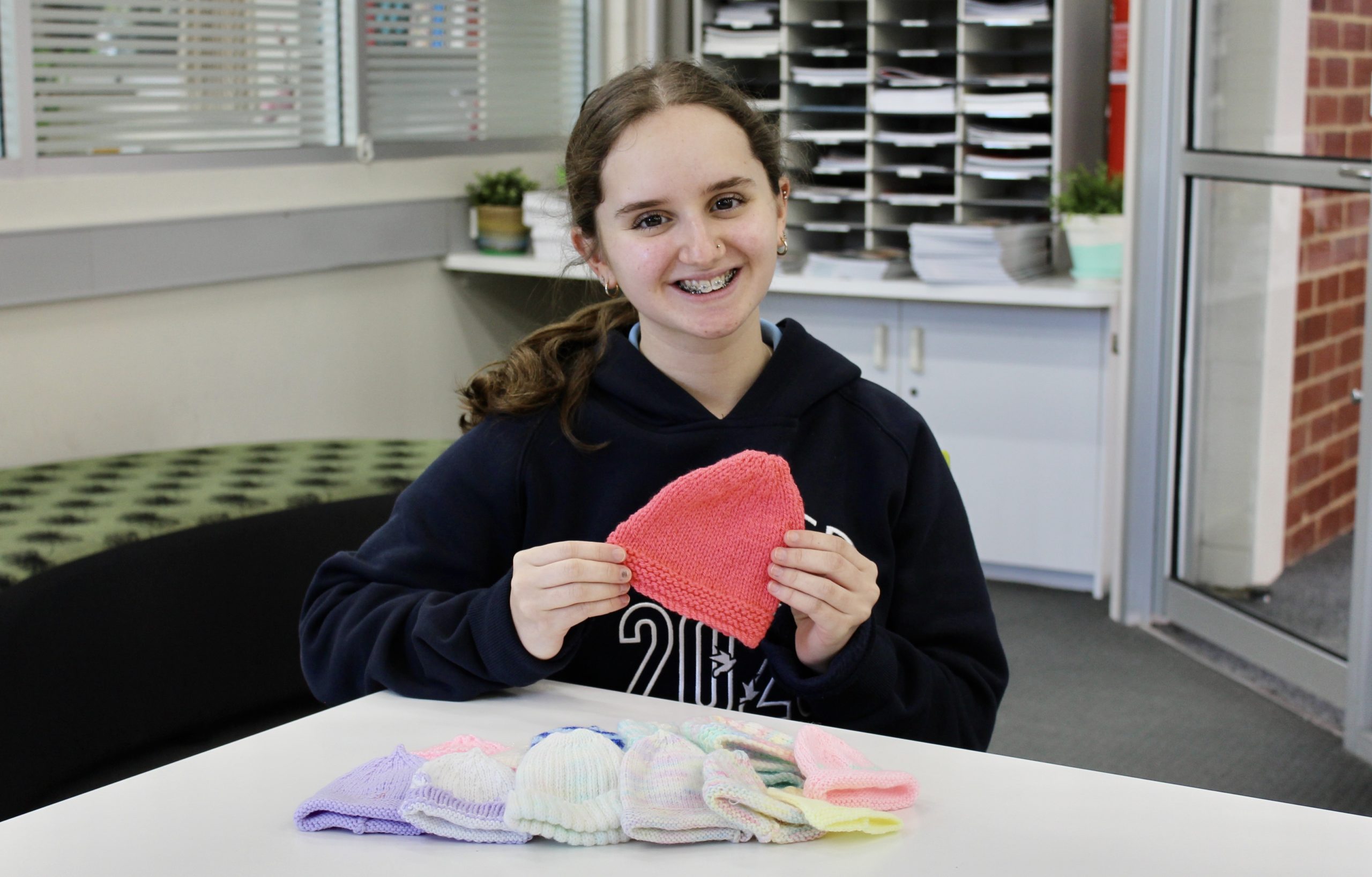 Within the senior VCAL program, each student must complete a self-directed project reflecting on their TAFE or VET course or develop a project they are interested in.
This year I undertook a Certificate III in Allied Health and chose to develop my project linking with my TAFE course, at VFA Institute. My project was to knit beanies for premature babies at the Monash Children's Hospital in Clayton.
I was motivated to do this project as I wanted to learn new a skill, create social networking opportunities and get involved with donating. I was passionate about knitting the beanies and researching more about premature babies.
Beanies are important for premature babies because they prevent the heat from escaping their bodies, so they can save energy and maintain their body temperature.
This year, during the pandemic, we learnt to adapt to online learning and communicating. The new environment impacted my ability to access, interact and work with my social networkers. I was able to get 10 balls of wool as a donation from Spotlight. I wrote a thank you letter and handed it out with the pattern for the beanies and the balls of wool.
My networking team were my family friends Carolyn, Jenny, Janeta, an aged care resident named Val, my Mum and me. The help that I received from these individuals was invaluable; I was more than thankful. I interviewed my Aunty and a family friend who have had a premature baby, to hear about their experiences.
Overall, we knitted 150 beanies to donate with different sizes, patterns, colours and shapes. I can't wait to donate the beanies. This experience has also given me the opportunity to learn and develop new skills relating to future employment.
My work reflects the community involvement and help I received to make my project a success. This is an experience I will never forget.
Laura Marotti, Year 12 VCAL