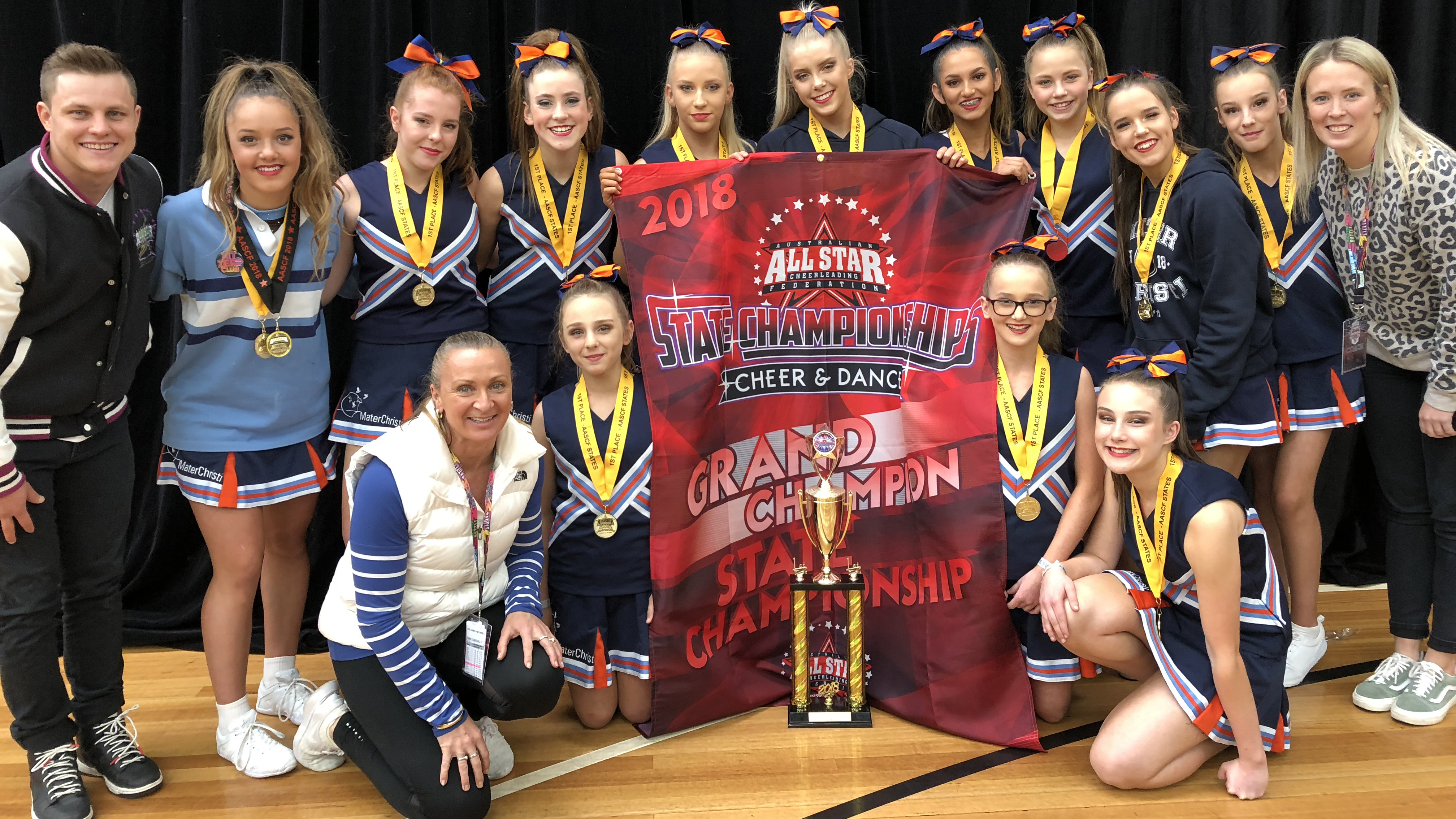 Over many years of entering cheerleading competitions, Mater Christi teams have achieved terrific results, and this year was no exception.
We recently had two teams compete at the State Cheerleading Championships, held at MSAC.
The Pom Team came away with 2ndplace and our Level 2 Cheer Team won 1stplace, as well as claiming the Grand Champion School (best result in School Cheer for all levels).
Pom cheerleading is a routine that features a high energy technical dance using Pom Poms. This year, Patricia Summers with the assistance of Madison Sammut choreographed and coached the girls. They trained every week for Terms 2 and 3, showing commitment and determination to do their best.  All that hard work resulted in them being awarded 2ndplace in the State.
The Cheer category involves girls performing stunts, lifts and acrobatic movements. Our stunt team trained hard, visiting the Outlaws club to be coached by qualified staff in a specialised facility. The girls also rehearsed at school to perfect their skills.
On the day of competition, the girls were excited and anxious to perform, however, they proudly represented the College. Upon hearing the results, the girls were elated and keen to collect their trophy, medals and have photos taken.
Well done to the coaches of the performers and thank-you to all the parents who supported the event and 'cheered' the cheerleaders.
Vicki Godfrey, Cheerleading Coach