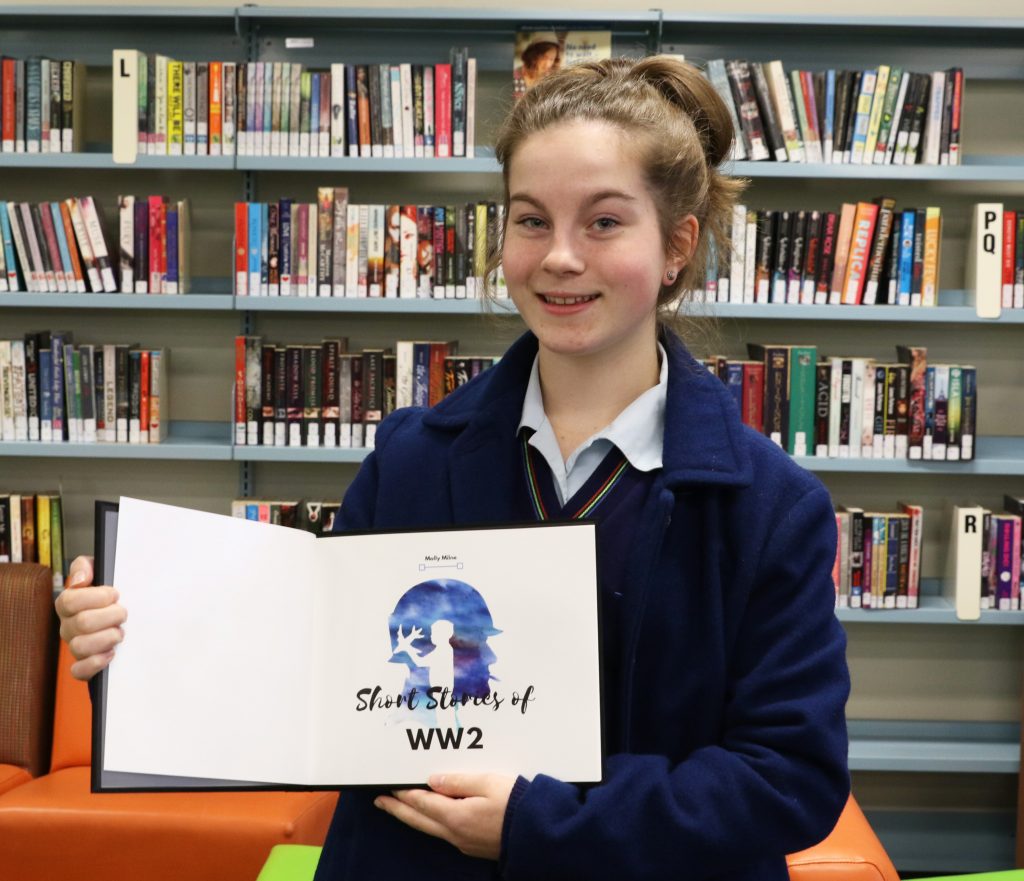 I chose to do my Personal Project on World War 2 and how it affected young people while also creating a greater understanding and interest among current teenagers and young adults about World War 2.
I believe that despite WW2 being a long time ago, some of the same issues still plague our current world. So, I wanted my project to give people a chance to relate to those who were and are still affected by world conflict.
I have learnt so much from completing my project, more than I could have imagined. I also found, a passion in researching about the War and its impact and how important it is to strive to make this world a more peaceful one.
Molly Milne
Year 10