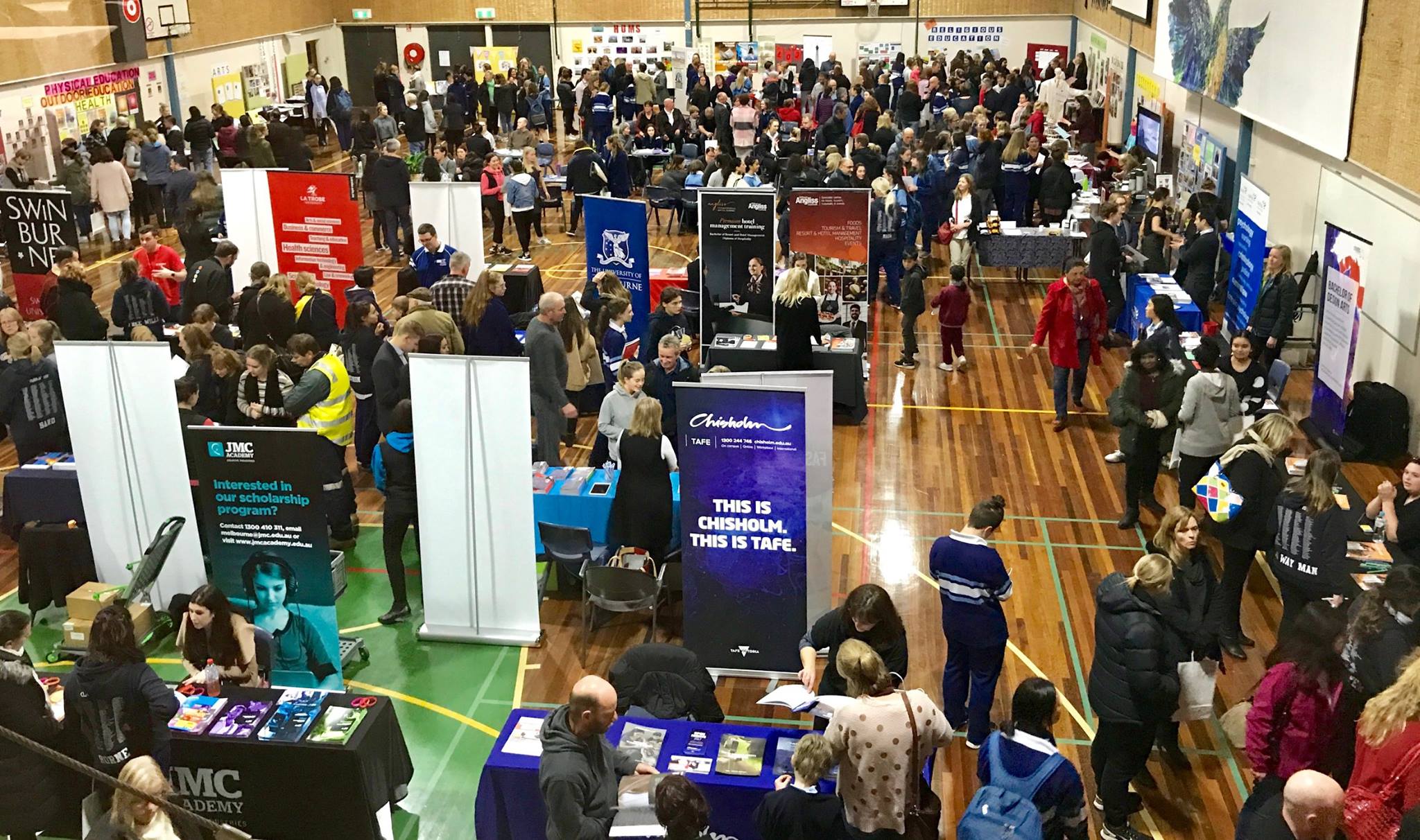 Seeking advice on subject selection?
Want to find out what course options are available?
Interested in learning about VTAC requirements?
Like to speak to representatives from tertiary institutions?
Need more information about the new subjects on offer at Mater Christi College?
VCAL or VCE?
Benefits of a VET program?
The Mater Christi Subject and Tertiary Expo is a key event in the subject and tertiary course selection process for students.
Throughout the evening Domains will have information booths with teachers ready to explain options. Learning Leaders will be available to help plan programs. VCE, VET and VCAL teachers will be present to assist and our Careers Coordinator will be ready with the "what do I need to do if I want to become a …..?" type questions.
In addition, representatives from Universities, TAFEs and Private Providers will be present to respond to queries specific to their institution. Also, a special VTAC seminar will be conducted for Year 12 students and their parents to explain the do's and don'ts of applying for tertiary placements.
Classes will finish at the usual time of 3.05pm on this day and all Years 9 to 12 students are encouraged to attend with their parents.
---
The program for the evening:
6:00 – 8:00pm
Tertiary Expo / Domain stalls / Careers booth / Subject Advisory Panel
7:00 – 7:30pm
VTAC presentation in Polding Centre (for all Year 12 students and parents)
Collette Bond
Director of Curriculum