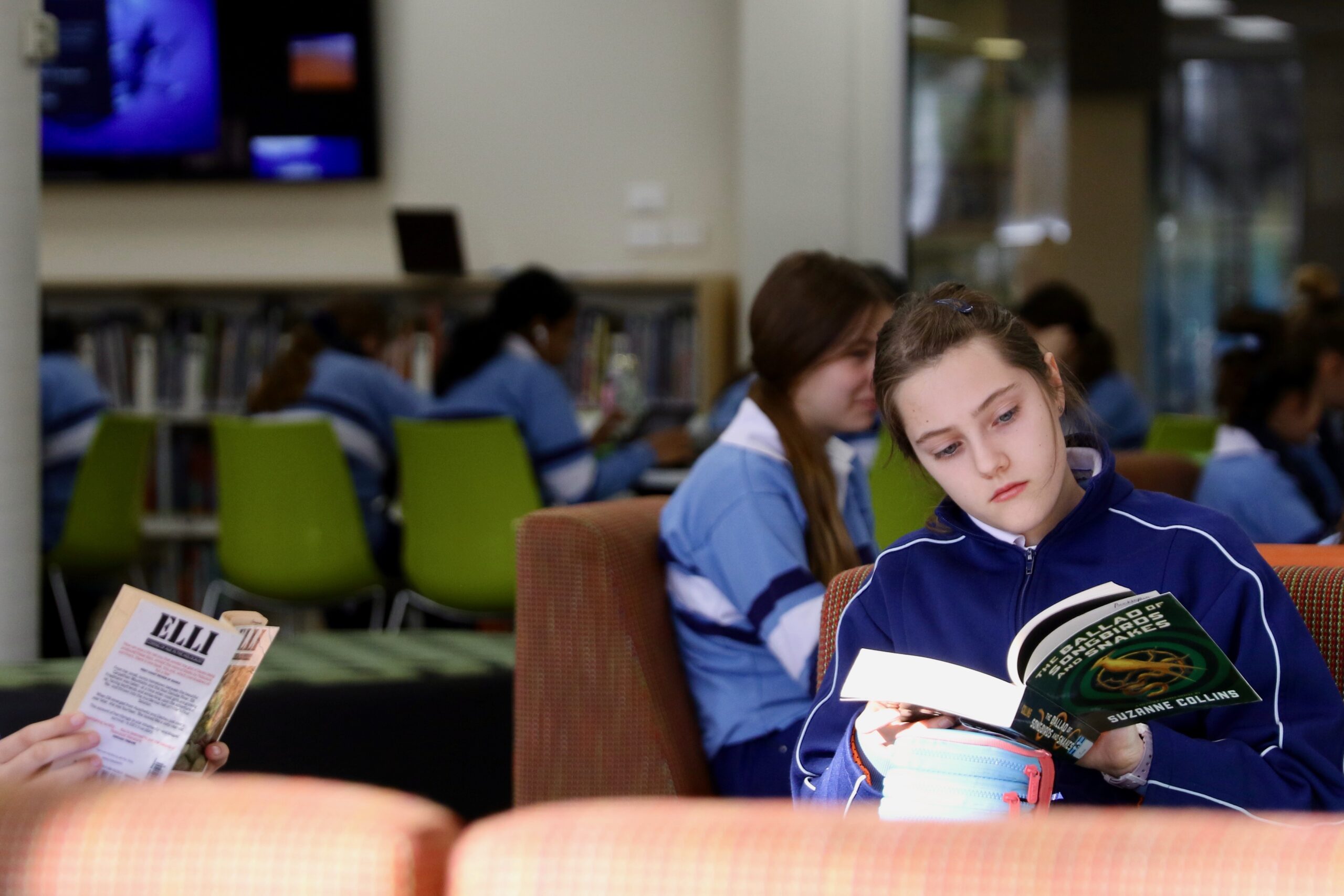 All Year 7 students have been challenged to Drop Everything and Read for at least ten minutes a day during this term as part of the Wide Reading program. 
The competition will be fierce for the class and student who read the most with prizes and incentives on offer.   
Students may not realise that reading exercises the brain for the academic work of their classes and improves their health and wellbeing. Students are happy to train for sport once or twice each week, but some are reluctant to read regularly. They manage to find 10 minutes or more each day to check social media, but often not to read for pleasure.   
Year 7 students have already responded to a reader survey with comments such as:   
"I love so much to read, it takes you to so many new places."   
We are certain that students will enjoy the competition and develop some good reading habits along the way.  
Why not take up the challenge yourself and read together as a family?  
5 ways in which students can 'Drop Everything and Read':  
Waiting for dinner to be ready 

Waiting for your class to start

Cuddled up with your favourite pet

In front of the fire on a chilly day

On a lazy Sunday afternoon. 
If you have any questions, please do not hesitate to contact us.  
Rebecca Nettleton – Acting Head of Learning Commons, Teacher-Librarian  
Nicole Biggelaar - English Domain leader