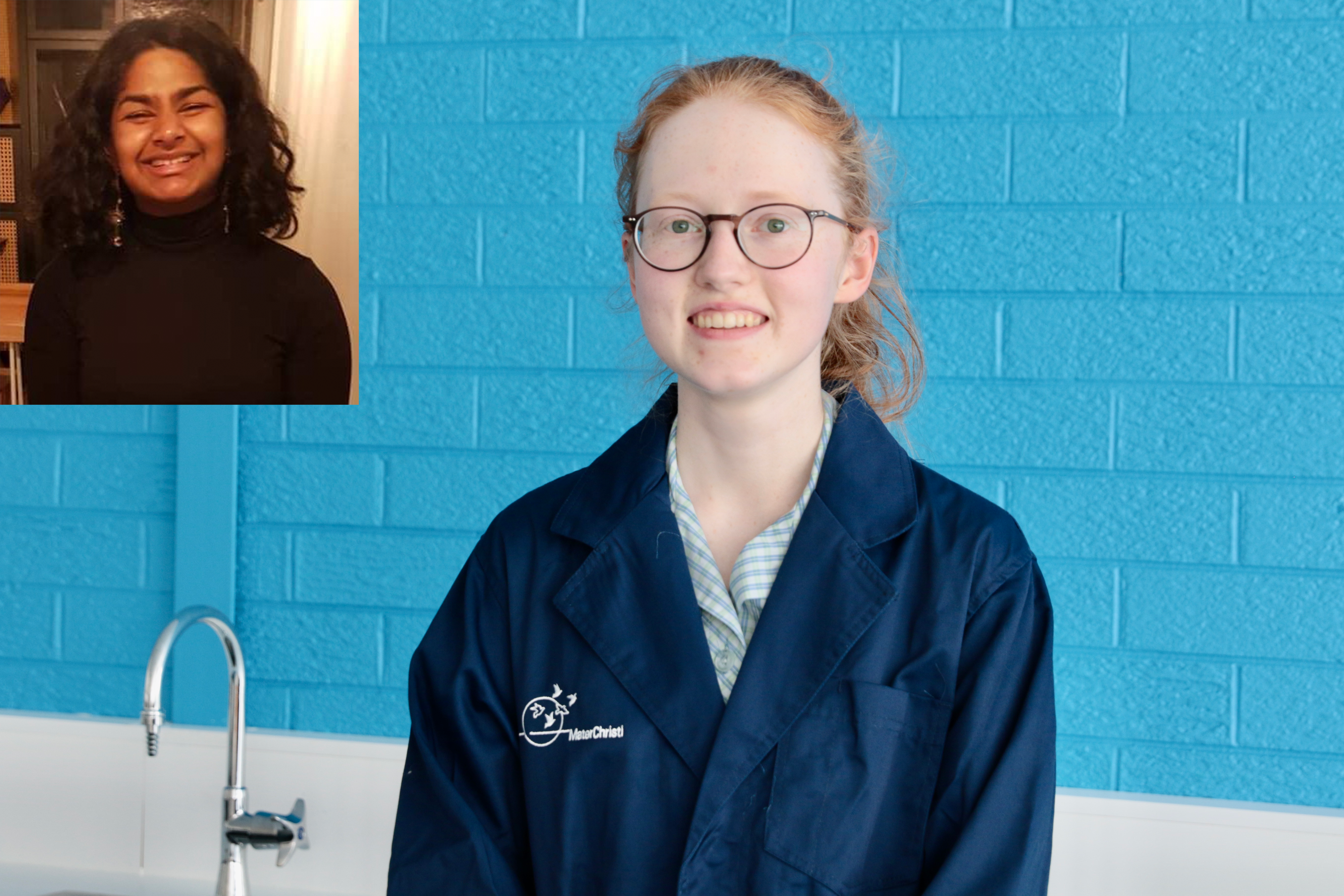 As part of the Girl Power in IT and Engineering Program at the University of Melbourne, Jessie has been mentored by a current university student - an experience she highly recommends to others considering a future in STEM.
The Girl Power in IT and Engineering Program at the University of Melbourne aims to inspire high school students with an interest in science, technology, engineering, and mathematics, and promote the involvement of girls in engineering and IT degrees and careers. The program begins in Year 9 and is a fully funded four-year experience.
In Year 9, students stay at the University of Melbourne for a camp, which is full of inspiring opportunities such as trying software engineering, virtual reality workshops, mechatronics and classes at the Telstra Creator Space.  Students form a network with like-minded people and experience a taste of university life. For me, exploring the campus, staying in the Trinity College university accommodation, using the university food hall and meeting new people were key highlights of the camp.
In Year 10, students do work experience in the Faculty of Science and choose from a range of disciplines including Science, Engineering and IT.
I am now in the last stage of the program, where Year 11 and 12 students are mentored by university students throughout VCE and when applying to universities.
My mentor Vinuri, is a first year Master of Mechanical Engineering student who has completed a Bachelor of Science and a Diploma of Mathematical Sciences. She has spent a year of her undergraduate degree on exchange at Pennsylvania State University. Vinuri is a cadet at Defence Science and Technology, a Science and Engineering student ambassador, on the committee for the Mechanical Engineering Student Society, and the secretary of Women in Science and Engineering club.
Vinuri has abundant experience and knowledge of university life and different areas of STEM. We meet through Zoom, and she has helped me with study tips, information about university and the application process, how degrees work, and different degrees. The experience of having a mentor has been continuously beneficial and eye-opening.
Applications will open around April next year for students in Year 9, and I highly recommend it. If you are unsure if you want to pursue a career in a STEM subject in the future or are looking to find out more about Engineering and IT, then this program is the perfect opportunity for you.
Jessie Thomas, Year 11