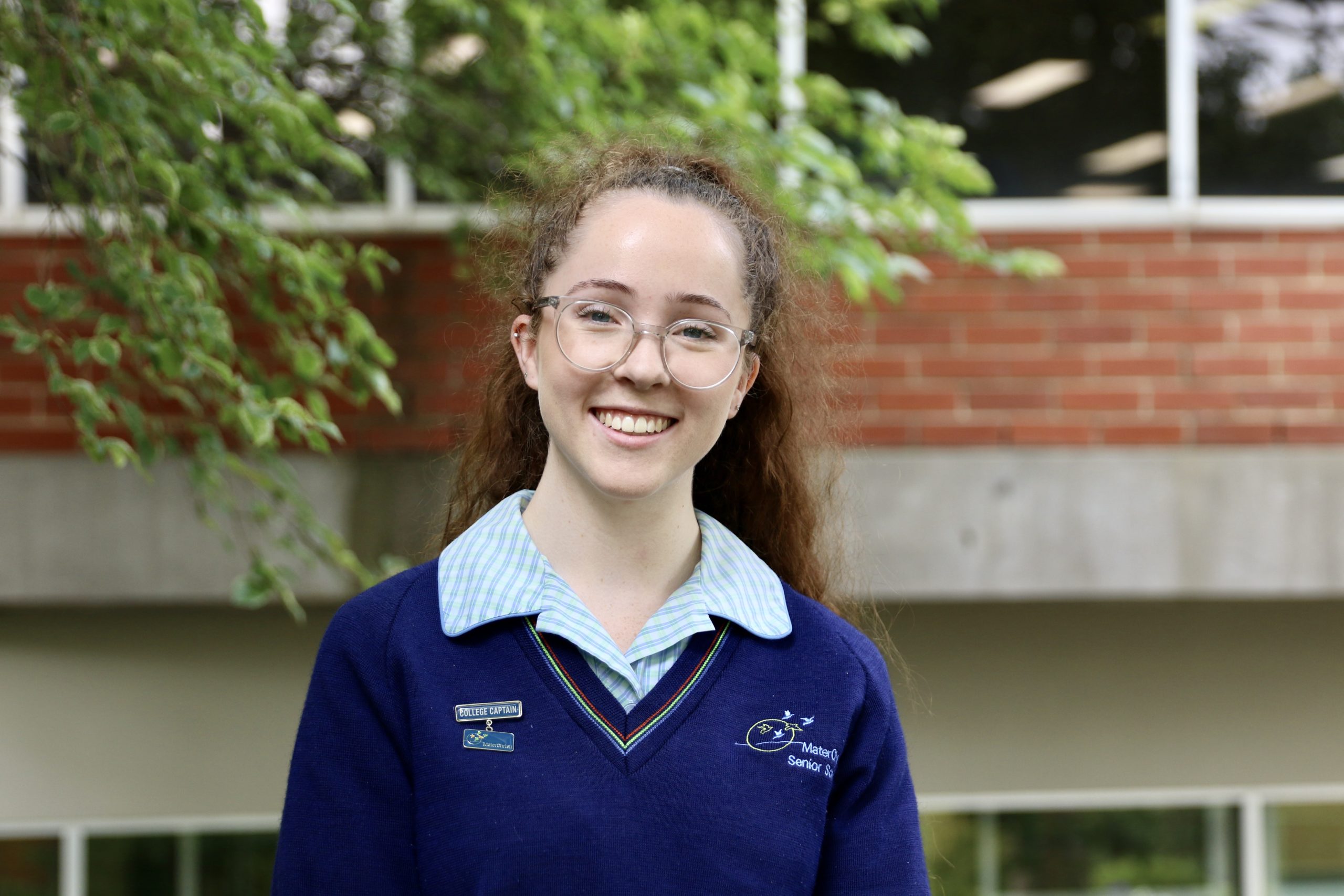 Opportunities for leadership, and an all-girls education contributed to Lillie's confidence and success in secondary school
Leadership has been a constant for 2020 College Co-Captain and Dux, Lillie.
In her early years at Mater Christi Lillie was Middle School SoJuST Captain. She then become a member of the SRC in Years 10 and Year 11. Through these roles Lillie represented the College at various workshops and community leadership gatherings.
Lillie believes these leadership skills will carry her throughout her life, and an all-girls education has been of significant benefit to her.
'Being at an all-girls school has given me greater confidence and feelings of empowerment'.
Lillie is a focused student with clear future goals that motivated her through an unpredictable final year. She was offered a place to study a Bachelor of Arts at Melbourne University in 2021.