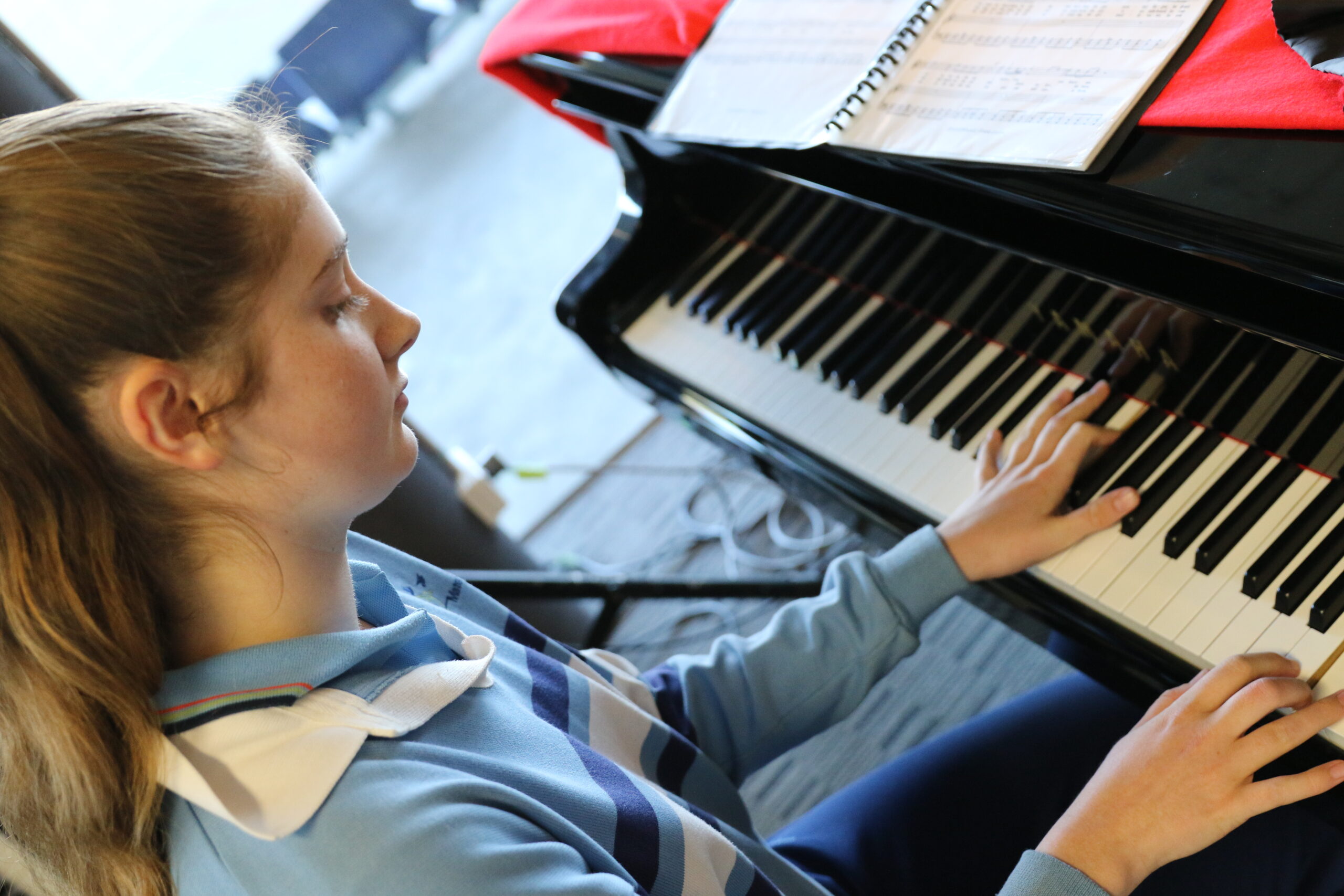 Learning an instrument can have many positive benefits for young people, including enhanced brain function, language and maths skills, increased memory, attention and coordination, a sense of achievement, and simply the joy that music brings.
Music at Mater
A variety of in-house music lessons and ensemble group opportunities are available to students at Mater Christi.
Private Tuition
Lessons are available in:
Voice
Piano
Violin/Viola
Woodwind
Brass
Guitar
Drums
For further information or enquires please contact the College.