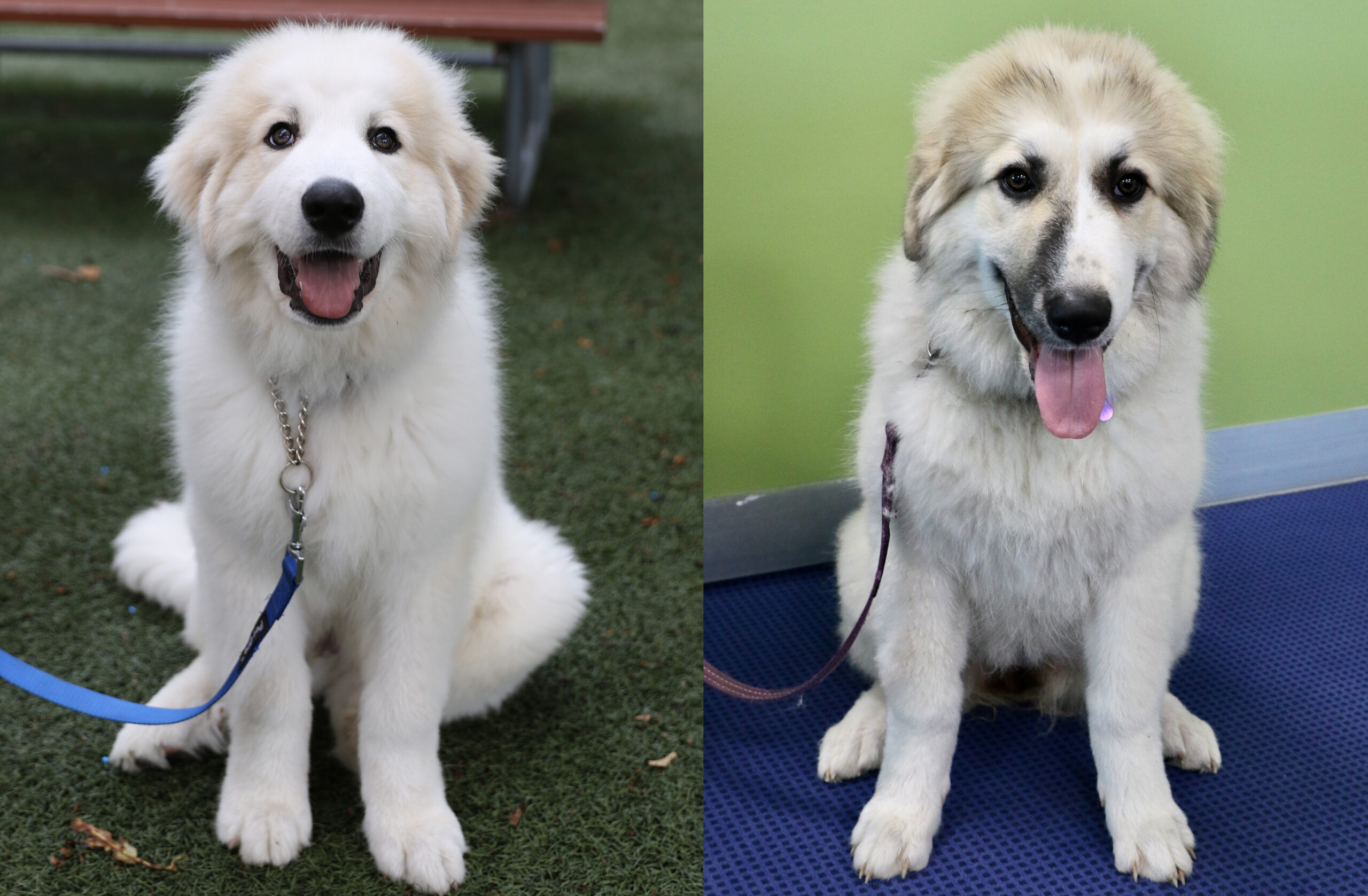 Our Therapy Dogs (in training), Bob and Pip, are undeniably cute, fluffy and fun to have around, but they're more than just two pretty faces.
Research into the effects of therapy dogs in schools shows a range of benefits including:
reduced stress and anxiety
increased school attendance
increased confidence / self-esteem
improved learning outcomes. For example, increases in reading and writing levels.
more positive attitudes towards learning and improved motivation
enhanced relationships with peers and teachers
improved social and emotional skills.
Therapy dogs have been shown to reduce the stress chemical cortisol in the brain and trigger the release of oxytocin, which plays a positive role in social bonding.
Both Pip and Bob are Pyrenean Mountain dogs. Traditionally bred to be livestock guardians, the breed is also known for their docile, loving temperament, and therefore a popular choice as therapy dogs.
At just 18 weeks old, Pip and Bob are currently spending a couple of days a week at school, learning to navigate different settings. They have also begun their official Therapy Dog training and will become fully fledged Therapy Dogs in 12 – 18 months time.
So far, they have been a wonderful, and very popular addition to our Mater Christi Community.