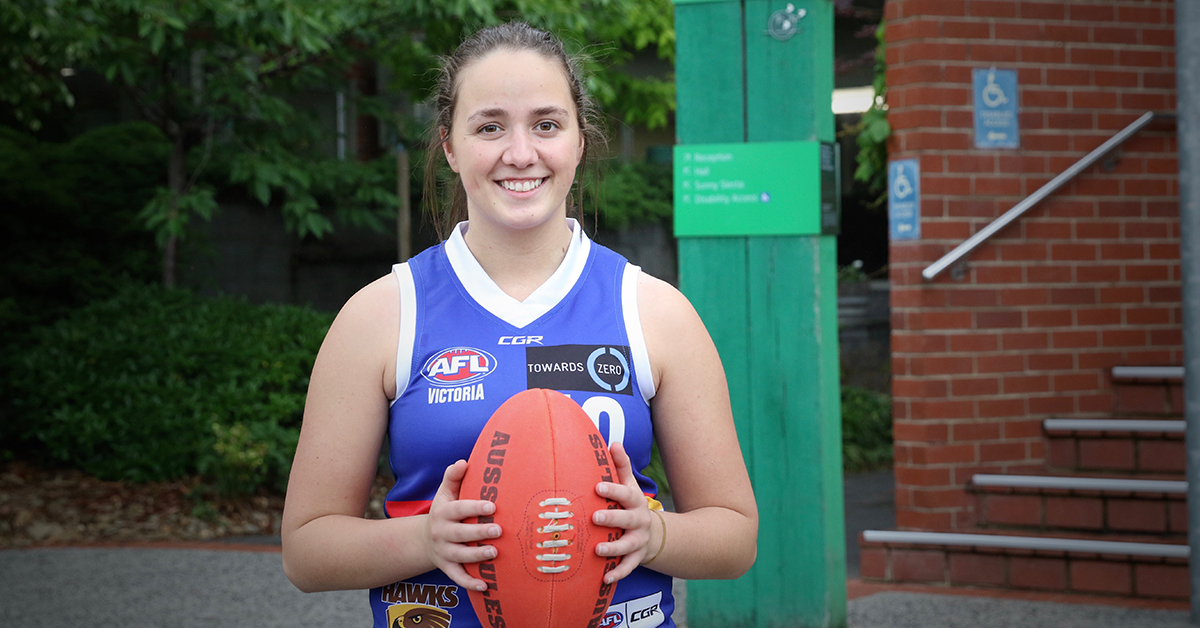 2018 Year 12 student Nicki is in the enviable position of being offered her first preference course of Criminology & Psychological Sciences alongside her budding football career.
When Nicki moved to Mater Christi in Year 10, she was seeking "more focus on studies and more opportunities and challenges". She quickly settled into the College and felt welcomed and supported. Her leadership and passion for sport led her into many sporting teams and she was elected as Sports Captain in 2018.
She is also a very talented sportswoman outside of school, playing in the Victorian Youth League Basketball, TAC U/18 Football and with Hawthorn in the VFLW.
Nicki has thrived in the all-girls environment and thinks that "girls are more willing to be true to themselves, to 'have a go' in sport and focus better on our studies as well".
With such a busy schedule of training, matches and study, Nicki recognised the importance and value of her routines.
Nicki achieved an ATAR over 80 and was offered her first preference course of Criminology and Psychological Sciences but is keeping her options open to prioritise her budding football career.
This forms part of a series of stories from the class of 2018. For an overview of student achievements and academic results, read our post Celebrating Year 12 2018.