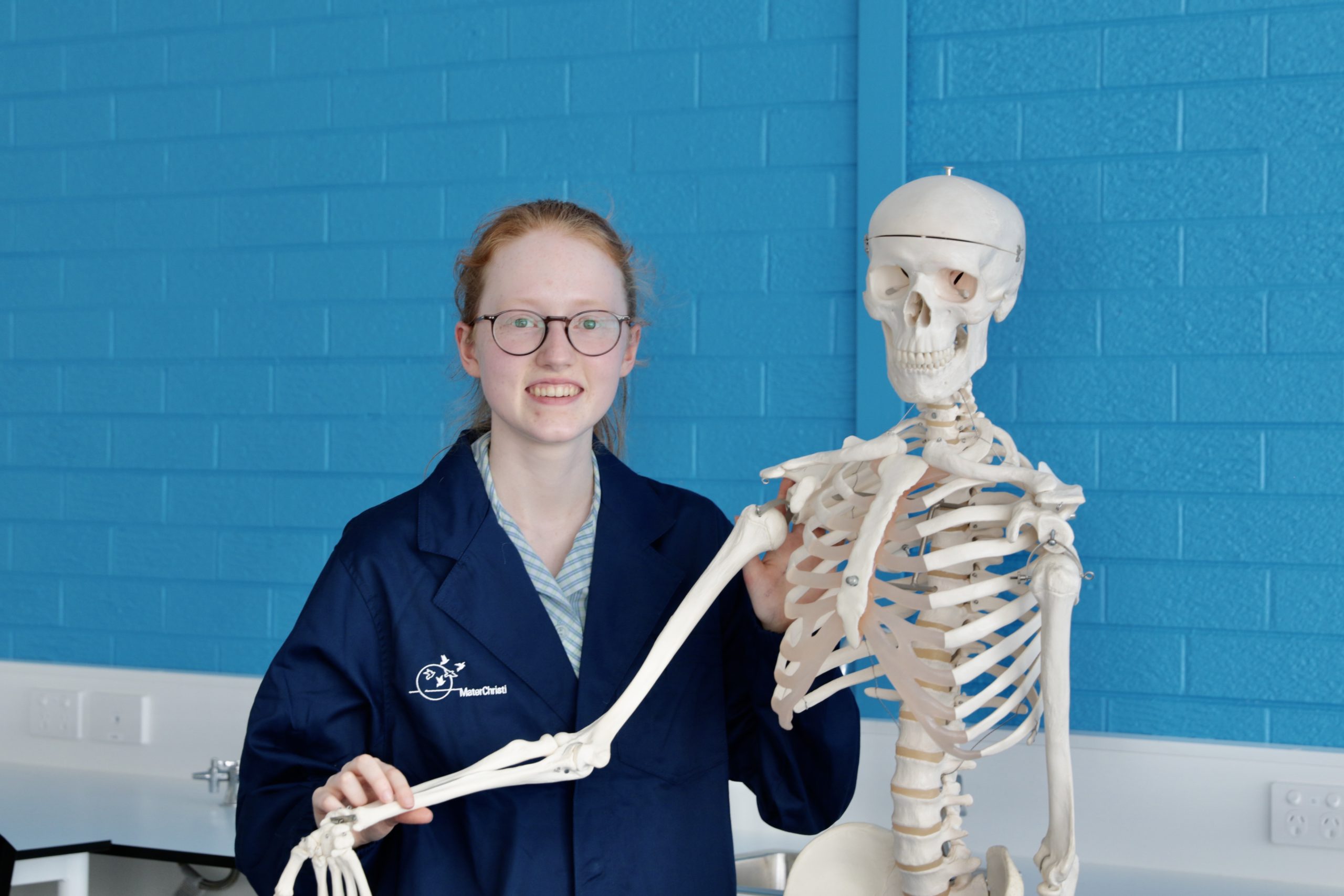 An opportunity to take part in the BIOTech Futures Challenge Victoria gave Jessie insight into the exciting and diverse areas of Science and the endless possibilities of Biotechnology. Jessie and her team designed a reverse shoulder arthroplasty implant that eliminates complications typically experienced with conventional shoulder replacements.
The BIOTech Futures Challenge is an innovation and mentorship program hosted by the University of Sydney. I participated in the BIOTech Futures Challenge Victoria in 2020. The program connected high school students with world-class academics to think creatively about biologically inspired solutions to challenges in the fields of Health, Medicine, Energy, and the Environment. There were over 100 international entries to this program, most being from Sydney and Victoria.
Shoulder Arthroplasty is a shoulder replacement which uses a convex glenoid and a concave humerus to reconstruct the glenohumeral joint. While a conventional shoulder replacement mimics the normal anatomy of the shoulder, a reverse shoulder replacement reverses the natural position of the shoulder joint. Essentially, a ball is fixed to the glenoid and a cup is fixed to the upper end of the humerus. Scapular notching is a common complication of this shoulder replacement which causes significant pain, decreased strength and a reduced range of motion for patients. It ultimately leaves patients with lifelong complications. My team worked towards developing a novel reverse total shoulder arthroplasty implant design which eliminates this complication of scapular notching. My team designed an implant which would theoretically eliminate this complication. We were guided by a mentor from the University of Melbourne who is an expert in this field. Due to Covid-19 and the fact that we all live in different corners of Victoria, my team worked remotely via zoom. We wrote a scientific report, created a poster, and presented our work to professionals in the field during an online symposium.
Taking part in this challenge encouraged me to apply science in ways which were entirely new to me. I learnt how teamwork and collaboration are predominately the key to innovation. This program opened my eyes to how many exciting and diverse areas of science there are, and the endless possibilities of biotechnology.
Jessie Thomas, Year 11