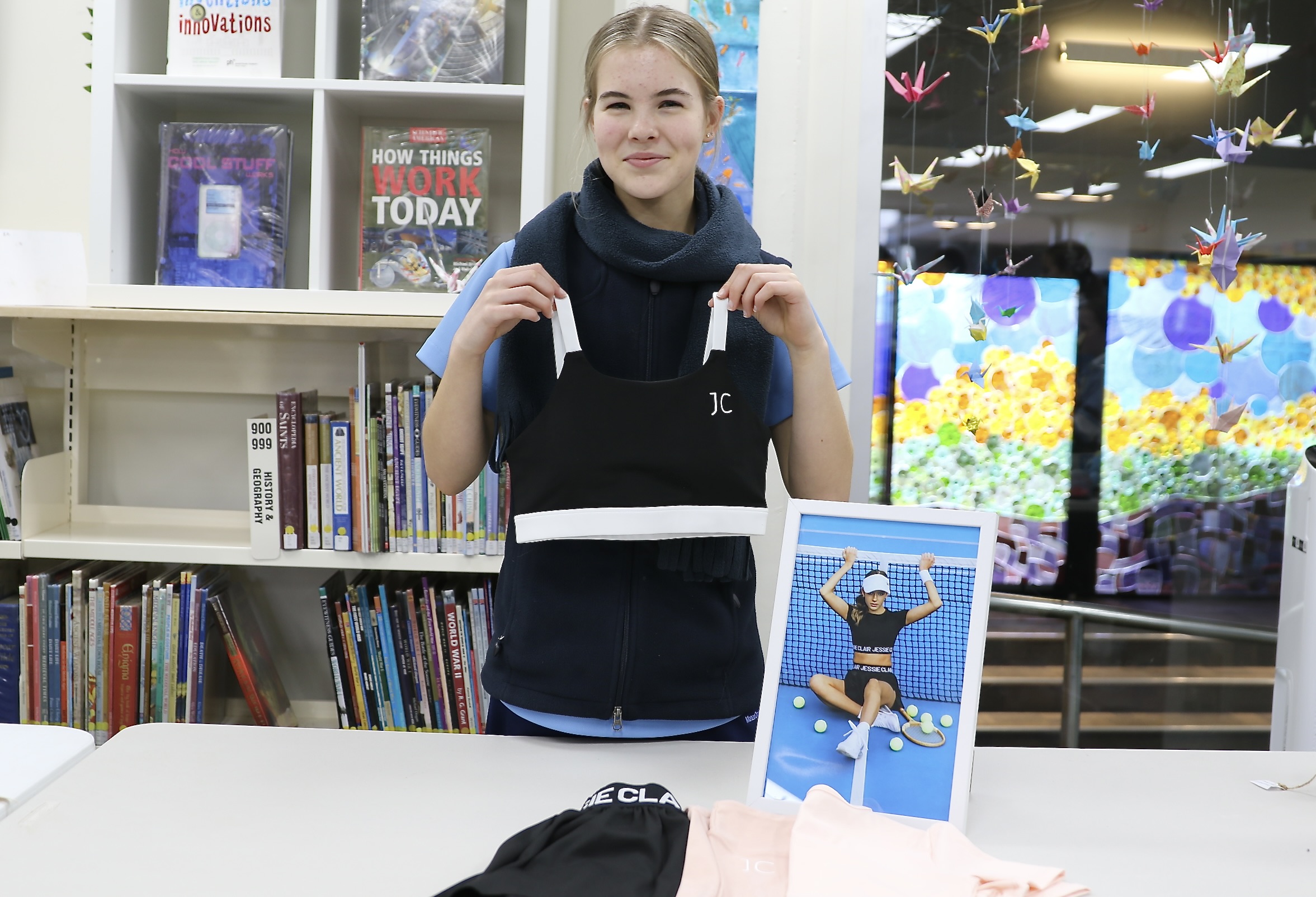 At just 14 years old, Jessica has already learnt and actioned much of what would be taught in a Business/Marketing Degree – and she's done it all under her own steam. This Sunday, 28 May markes the launch of Jessie Clair Active – and the fruition of Jessica's dream to create a tween activewear range designed by a tween.
Jessica's journey began during lockdowns in 2020 when she successfully created and sold over 200 pieces of jewellery through an online store. This success sparked a desire to venture into something bigger and better – and so began the establishment of her activewear business.
"I didn't want to just create just any business – I was determined to do it right. I joined a program called 'The Fashion Label Launchpad' in Melbourne and attended monthly meetings where we discussed the business, and I created some initial designs".
In addition to these in-person meetings, Jessica engaged in weekly videos and set tasks to develop her idea further. All this, alongside the more traditional teenage occupations of school, sports, and personal commitments.
Jessica explains that the process of bringing her business to life first involved identifying a 'brand essence' and developing initial designs (including specifications and sampling, which was done in Melbourne). She then sourced a quality international manufacturer, went into pre-production, built an internet presence, ordered all the production, packaging and equipment, arranged shipment and prepared a photoshoot. All this ahead of the offical launch date.
Jessica says the support of her family has been integral in her journey so far.  In particular, she credits her stepdad and uncle, who have believed in her all along.
"Starting a business as a teen has been a very challenging but rewarding experience. I've learnt to set goals and improve my time management and gained valuable skills in marketing, finance, and customer service. And most of all, I've learnt that failure is a natural part of the process and that perseverance and determination are the keys to success".
Jessica's favourite quote is, 'Be the girl who decided to go for it!', and she has certainly lived by that! We wish her all the best for the success of her business - but suspect she already has it in the bag!
You can find Jessie Claire Active at:
Instagram: @jessieclairactive
Tiktok: @jessieclairactive