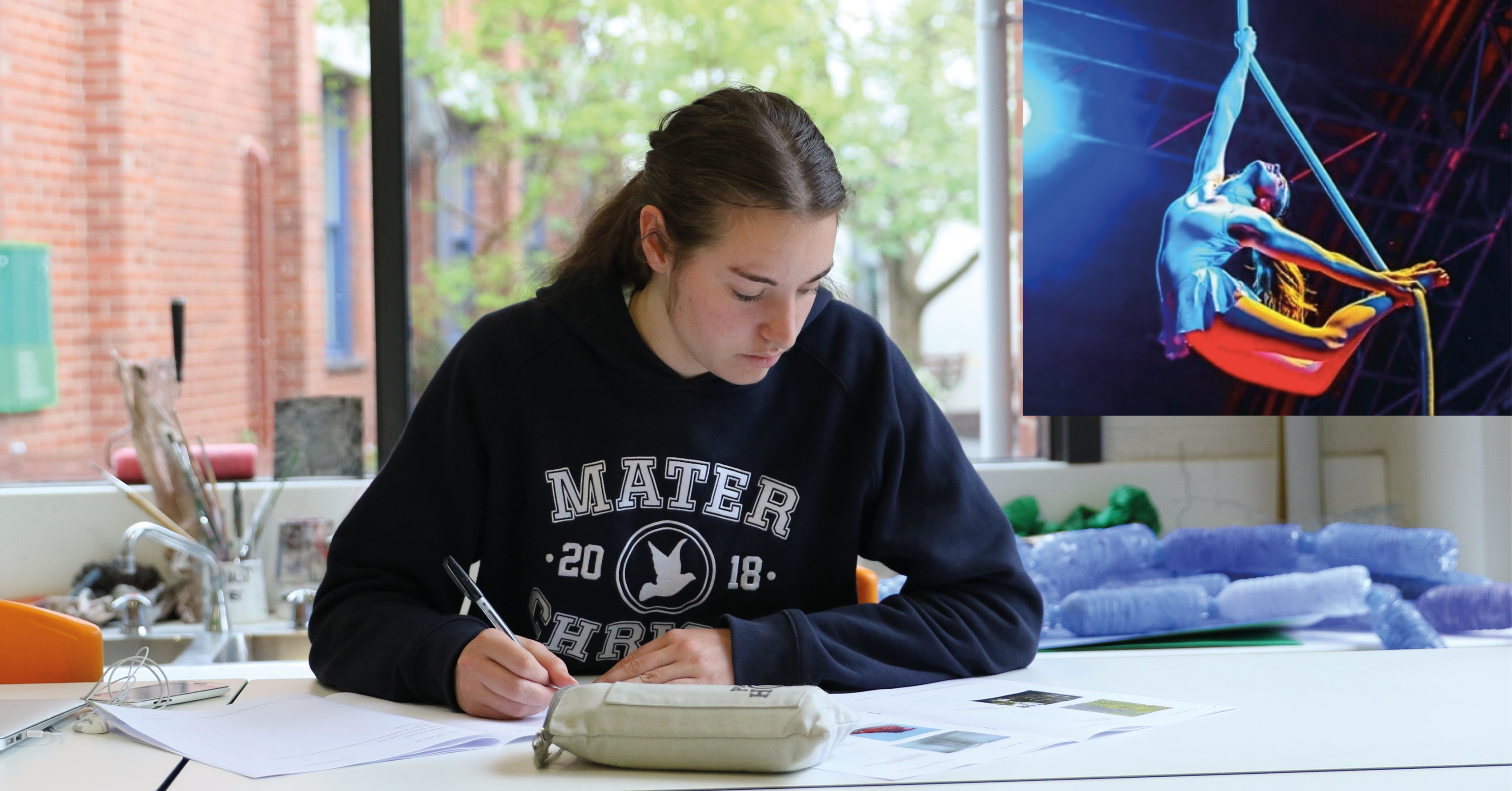 2018 Year 12 student Claire has never wavered from her dream of joining a circus, even when faced with training four hours a day in addition to her VCE studies.
Last November, Claire's dream became a little more real when she was offered a highly treasured place at the National Institute of Circus Arts (NICA). Claire's commitment has been extraordinary. "I put my heart and soul into this, especially in the last two years."
She has managed to complete her VCE while maintaining a gruelling training program. "It is super-competitive. People from interstate and overseas audition for only 20 places at NICA so I knew that I had to train at least 4 hours a day to be competitive."
With continued hard work and success, Claire hopes to complete a Bachelor of Circus Arts then join a troupe or work solo. She is well on the way and has already performed four shows at the Melbourne Fringe Festival.
This forms part of a series of stories from the class of 2018. For an overview of student achievements and academic results, read our post Celebrating Year 12 2018.