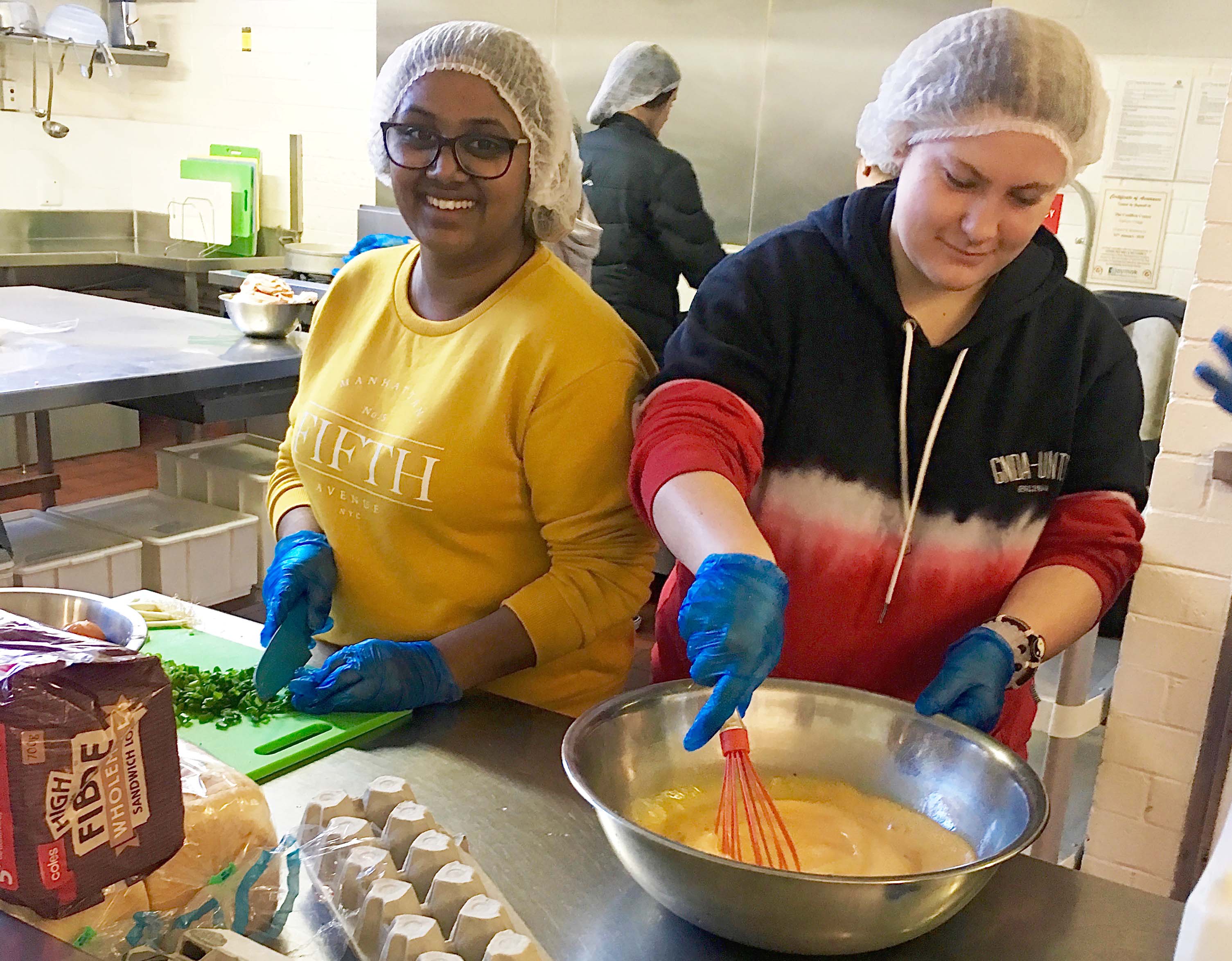 On 13 May, two Senior School students showcased their leadership skills by running a VCAL Camp in the city.
We stayed at the Nunnery in Fitzroy, a good location that made it easy to get around.
On the first day we went to the Melbourne Museum to complete a 'Road to Zero' experience. This was educational, showing how so many small things can impact a car crash.
Next, we went to Melbourne Central to do some fun activities at 'Strike'. We played two games of Lazertag and had to complete an Escape Room with 4-5 people in each different room. There were two Escape Rooms called 'The old hunt' and 'Shutdown'.
We played lots of fun games back at the Nunnery as well, including a Trivia Quiz that the leaders had made. Later, we met two of our Senior Coordinators at Umago restaurant for dinner.
The following day we woke up bright and early to meet two volunteers from The Brotherhood of St Laurence. We cooked for people who aren't so fortunate and walked their children to school. We also listened to a story from a book detailing their experiences. The story was about Pat who had a very tough life but still had a big smile on her face. Everyone seemed very appreciative for what we did and it was a good feeling to volunteer.
Later that day we did an 'Amazing Race' around Melbourne city, with fun and simple questions, had some lunch and then headed back to school.
Madisyn Carnell & Saraya Peluso