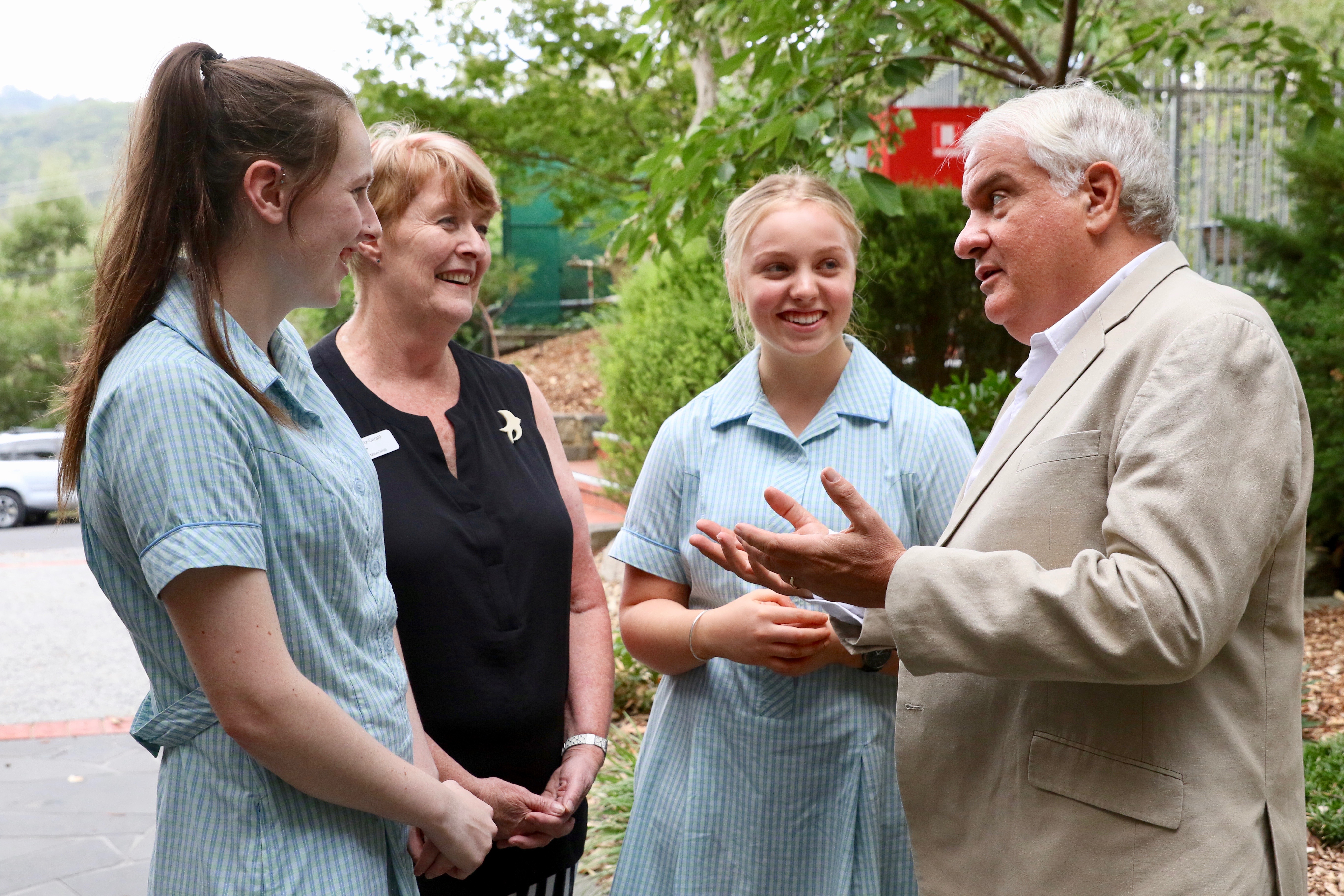 Save the date!
We are looking forward to again hosting some of Australia's leading thinkers, authors and speakers.
This exciting series of seminars offers fresh thinking, expert advice, new perspectives, ideas and strategies across a range of age-related topics.  A must for all families and teachers.
So, lock the date into your diary.  Take time out to listen, consider, be challenged and be affirmed… because it really is "all about girls".
---
Thursday 7 February (6:45 – 8:30pm)
Year 12 Parents and Students: Getting the best out of 2019
Dr Michael Carr-Gregg, clinical psychologist, author, presenter
Preparing for Year 12, - with practical tips and strategies from current psychological research for both student and parents, designed to reduce stress and increase productivity
---
Tuesday 12 February (7:00 – 8:00pm)
Year 8 & 9 Parents and Students: project thrive
Project Thrive promote well-being and health and the building of resilience and adaptability of individuals. They will explore the challenges and complexities that young girls face today and will consider how to effectively address complex issues such as the impact of technology and social media.
---
Tuesday 19 February (6:45 – 8:30pm)
Year 7 Parents: Raising confident and competent girls
Dr Judith Locke, clinical psychologist, researcher, author, presenter
Founder of Confident and Capable, Author of "The Bonsai Child"
---
Thursday 21 February (6:45 - 8:30 pm)
Year 10 & 11 Parents and Students: Navigating a sexed-up world
Melinda Tankard Reist is an author, speaker, media commentator, blogger and advocate for women and girls. She is best known for her work addressing sexualisation, objectification, harms of pornography, sexual exploitation, trafficking and violence against women.