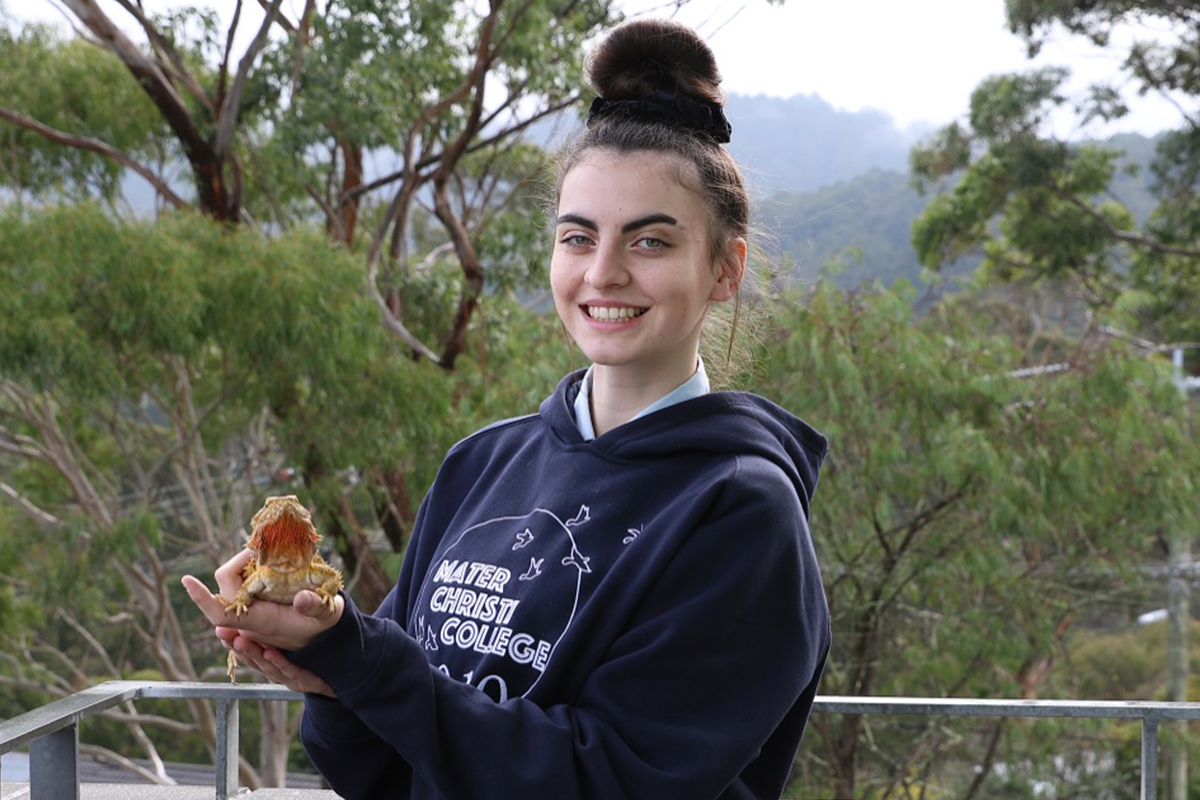 A lifelong love of animals and a desire to protect them will soon launch a career for Year 12 student Monique, thanks to opportunities she gained through the VCAL Program.
Following volunteer and work experience opportunities at a local wildlife shelter, Monique discovered a particular interest in reptiles. She now runs reptile presentations at local primary schools, to teach children the importance of protecting wildlife and to discourage buying pets on impulse.
I've loved animals ever since I was little. However, until I worked at the Wildlife Shelter, my hands-on experience with reptiles was limited.
While I was volunteering, a pair of bearded dragons were surrendered to the shelter and I was fascinated by them so decided to take them on and care for them as my own. Since then I have taken on a number of other neglected reptiles.
The number of surrendered pets is a really big problem. People buy them because they are cute or because it seems like a good idea at the time.  Then once they realise how much work is involved or they lose interest, they surrender them to a shelter or ever worse, release them into the wild where they are unable to fend for themselves.
I wanted to share my passion so I contacted some local primary schools and offered to do a free reptile presentation for the students. I have now run a number of presentations at schools as well as elderly residential services, which have been very well received.
I only take a small number of reptiles and insects for the students to pet, as too much can be stressful for the animals.
My goal is to focus on providing information, rather than the animals being there purely for the children's entertainment.
Choosing VCAL was a turning point for me. It has completely changed the course of my life. Without it, I wouldn't be doing any of this.  I would never have done work experience at the wildlife shelter, gained experience with reptiles or found this path.  Now I will potentially have my own business before I even finish Year 12.
Monique has applied for a Business Licence and is available to visit more schools and also offer her presentations at children's birthday parties. She can be contacted through the College for further information.