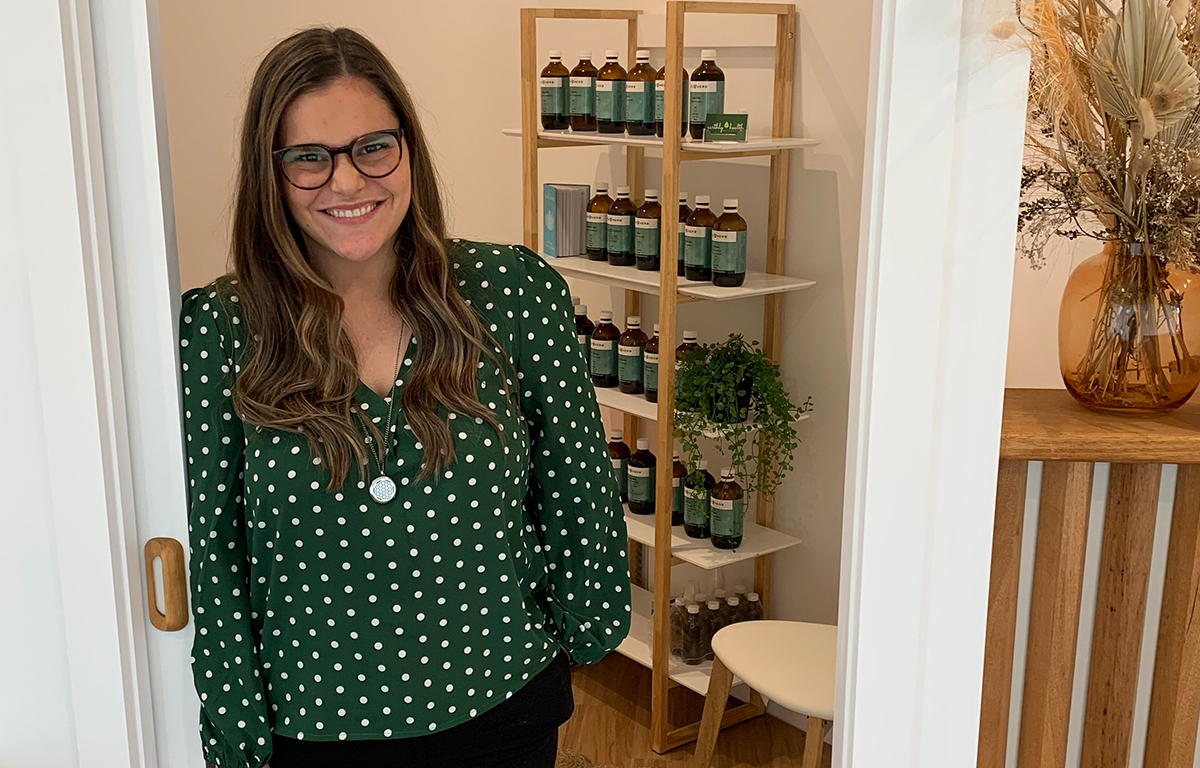 When her chosen university course wasn't the right fit, 2013 College Captain Bridget didn't panic. She trusted her instincts, remained open to new possibilities and eventually found her passion in natural health. 
I graduated from Mater Christi College in 2013 as College Captain, all set to begin university with my first preference. I quickly realised that uni-life was very different to what I expected and the course I had chosen wasn't taking me in the career direction I originally envisaged for myself.  
So, after one year, I decided to defer. Instead, I found full-time work in the Allied Health industry, saving money for a solo trip around Europe. During that time, I explored other interests and listened out for new and different opportunities around me. It was a stressful time as I knew I needed to find something sooner rather than later!  
I eventually ended up at an Open Day for a small college I'd never heard of before! From that day, I knew this college was for me and I enrolled in a Naturopathy Degree. Over those 4 years I discovered and relished a new-found passion for natural health, herbal medicine and nutrition. I finished my degree at the end of 2019 and have since started my own Naturopathy practice at two different locations.  
Though it didn't go quite in the direction that I expected, I have ended up where I'm meant to be: a naturopath who is lucky enough to help patients with their health every day.   
Visit our Community Hub for more information about Bridget's Naturopathy practice.
---
Where are you now? Share your alumnae story with us.

We know there are many great stories to share. Send a photo and 150-200 words about studies, interests, career, adventures... to mcc@materchristi.edu.au OR forward this invitation to Mater Christi Alumna