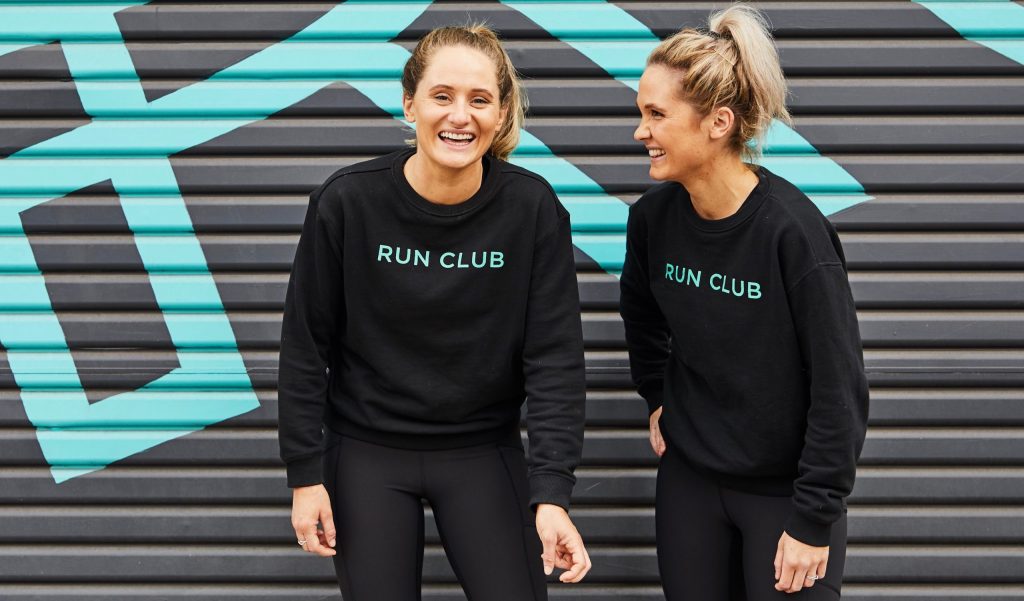 Making a major change and backing yourself is hard to do sometimes, but the risk is often worth it. For Caitlin and Rylie, the decision to leave their social work careers and open a running club has offered new ways to enrich people's lives and build a sense of community. 
After graduating from Mater Christi, Rylie and I both completed further studies finishing with a Master of Social Work.  
Rylie spent her early career in homelessness, mental health and drug and alcohol, while I worked in the hospital sector in aged care and trauma.   
After years working in the field of social work, we decided it was something we could not see ourselves sustaining. The passion we had for supporting and working with people remained and this led us to the idea of Run Club.   
The decision to create Run Club was a difficult one and meant sacrificing a lot, but we knew it was worth the risk. It was our joint passion for community connectedness, inclusiveness and running that drove us to start the business.  
Since opening, it has been our dream to watch our members' grow in confidence, not just in running but in their lives, and discover a potential they didn't think they had. It's become so much more than running. It's about community.
Run Club offers structured, indoor running classes designed to build your speed, strength, endurance and overall health and fitness. Suitable for all levels from run/walkers to elite runners. www.therunclub.com.au 
---
Where are you now? Share your alumnae story with us.

We know there are many great stories to share. Send a photo and 150-200 words about studies, interests, career, adventures... to mcc@materchristi.edu.au OR forward this invitation to Mater Christi Alumna