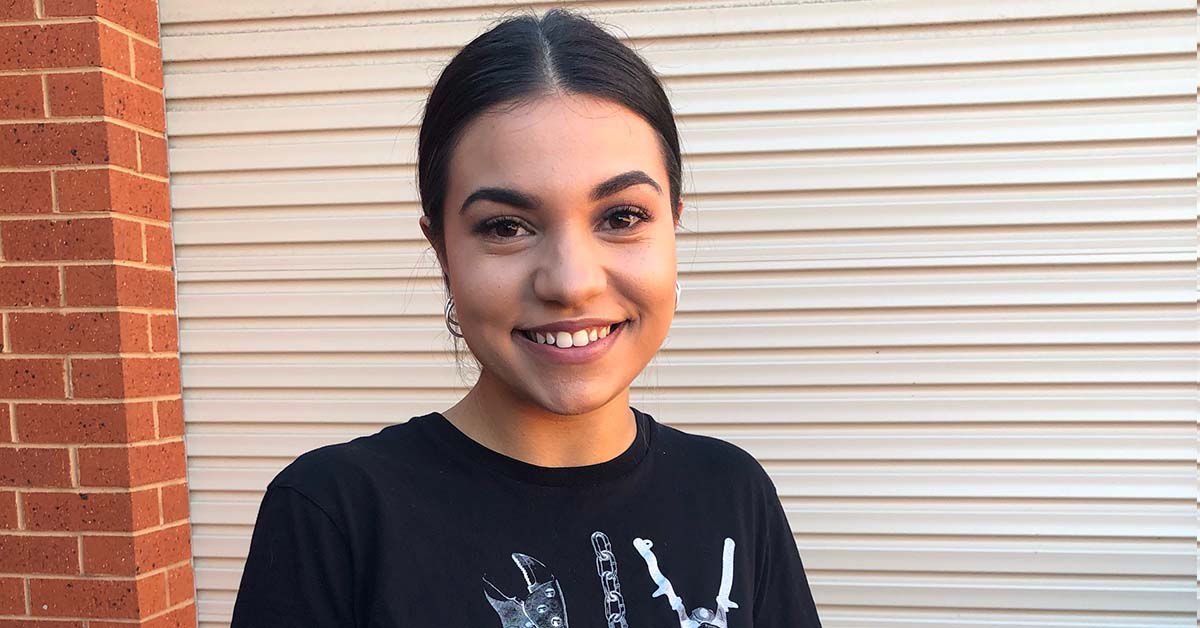 Class of 2015 Alumna Courtney Siesmaa knew her passion from a very young age. Her love of fashion and the visual arts lead her to pursue these subjects at school, to be accepted into an Associate Degree in Fashion Design at RMIT and more recently to secure her first job, where she is being trained as a Visual Merchandiser for JD Sports.
"Fashion has always been a really big thing in my life. I always wanted to dress myself when I was little. As an adult, I like to be well dressed and presentable. First impressions are everything."
"I was really passionate about Art at school as well. Fashion is art. Going to exhibitions and seeing other visual aids and gathering inspiration from collages or other forms of artwork really goes hand in hand. I've always had a knack for styling. I really enjoy placing things together so they look aesthetically pleasing…that is where my interest in visual merchandising comes from."
A student at Mater Christi from 2010 to 2015, Courtney made the most of every opportunity the Arts program had to offer and says the quality and dedication of her teachers was an important key to her success.
"The Arts program at Mater was great. From photography to studio arts, sewing classes and anything in between. Every year, I would always undertake a couple of creative classes. From Year 9, I really noticed myself focussing on my folio subjects…it was quite evident where my passions laid."
"I was really thankful to have such great teachers who helped me extend my knowledge in both fashion and art. The time and dedication these teachers put in was fantastic and without them, some of my projects wouldn't have been possible."
Courtney was accepted into an Associate Degree in Fashion Design at RMIT after Year 12, and secured her first job with JD Sports as a Textiles Supervisor, where she was later offered the opportunity to train as a Visual Merchandiser.
She has since taken on and completed a Bachelor of Interior Design and intends to pursue a career in this field.