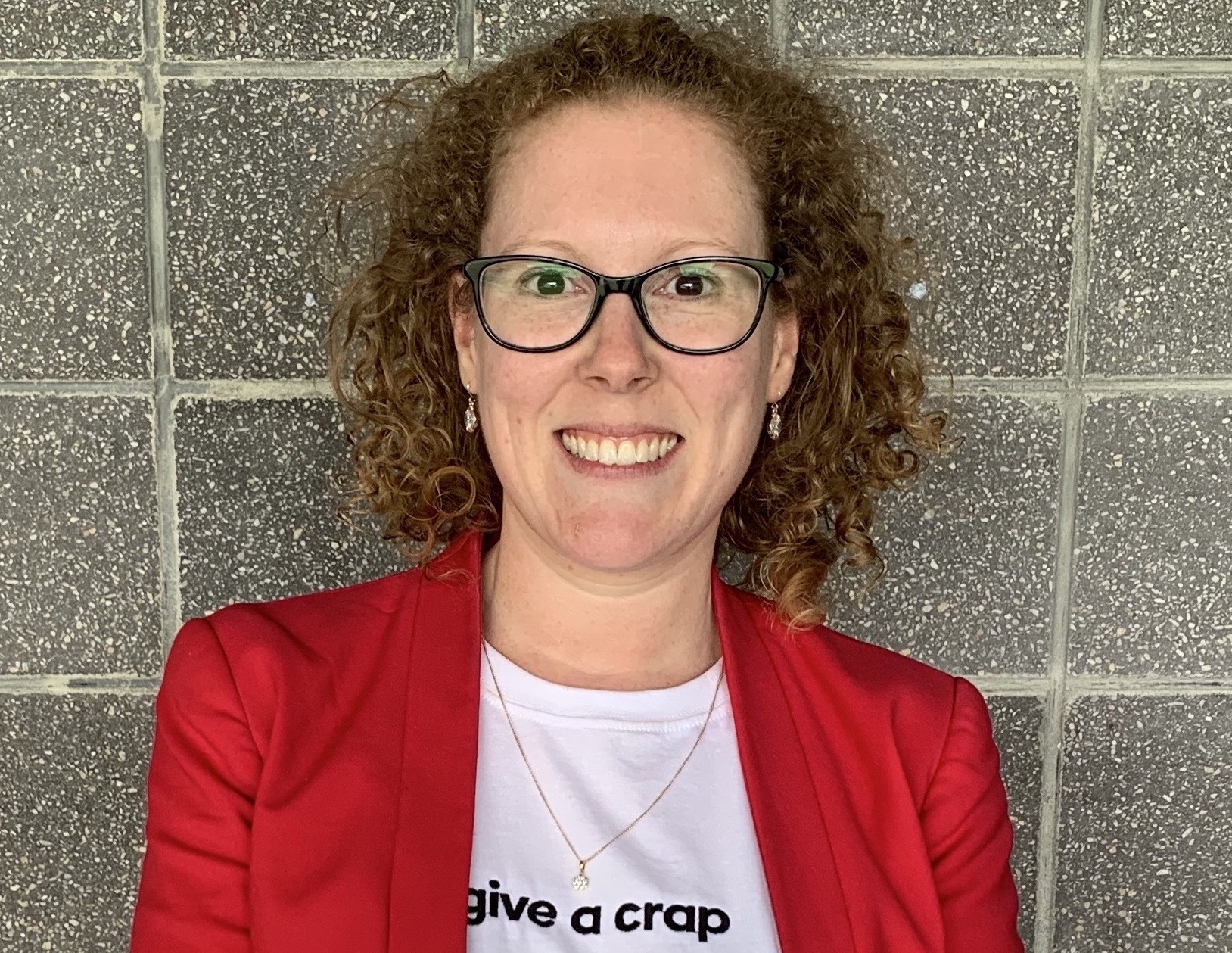 Kate works in her 'dream job', using her years of legal experience to make a real difference to others and the planet.
After loving Legal Studies and Psychology in VCE, I went on to study Psychology/Law at Monash. I had planned to go into organisational psychology, but after taking a year off uni to work as a paralegal at Cadbury/Schweppes, I knew that in-house law was going to be my way forward.
After graduating, I joined the graduate program at Norton Rose Fulbright, rotating through a few different teams before settling in Corporate Advisory. I knew nothing about the team except that the two partners seemed nice! I focused on pharmaceuticals and life sciences and I loved the variety and the tricky questions that we faced. However, after almost 8 years and raising two beautiful children, it was time to go back in-house.
I worked at Chisholm Institute as their in-house counsel for almost two years before I got the opportunity to create the legal team at Who Gives A Crap, from scratch. Fast forward 12 months and I'm in my dream job. We donate 50% of our profits to charity and our mission is to ensure everyone on earth has access to a toilet. We recently made a donation of $5.85 million, which is pretty amazing for a small Australian company with less than 100 staff globally.
Working for a social enterprise, especially one on such a growth trajectory is an incredibly diverse, challenging and rewarding experience. It's fast paced, interesting and certainly very different to any role I've had in the past. My official title is 'Legal Beagle' and I probably get to use GIFS more than the average lawyer!
I work with an amazing and very motivated group of people, towards something bigger than ourselves. I'm incredibly proud to be part of the Who Gives A Crap team.
Where are you now? Share your alumnae story with us.

We know there are many great stories to share. Send a photo and 150-200 words about studies, interests, career, adventures... to mcc@materchristi.edu.au OR forward this invitation to Mater Christi Alumna