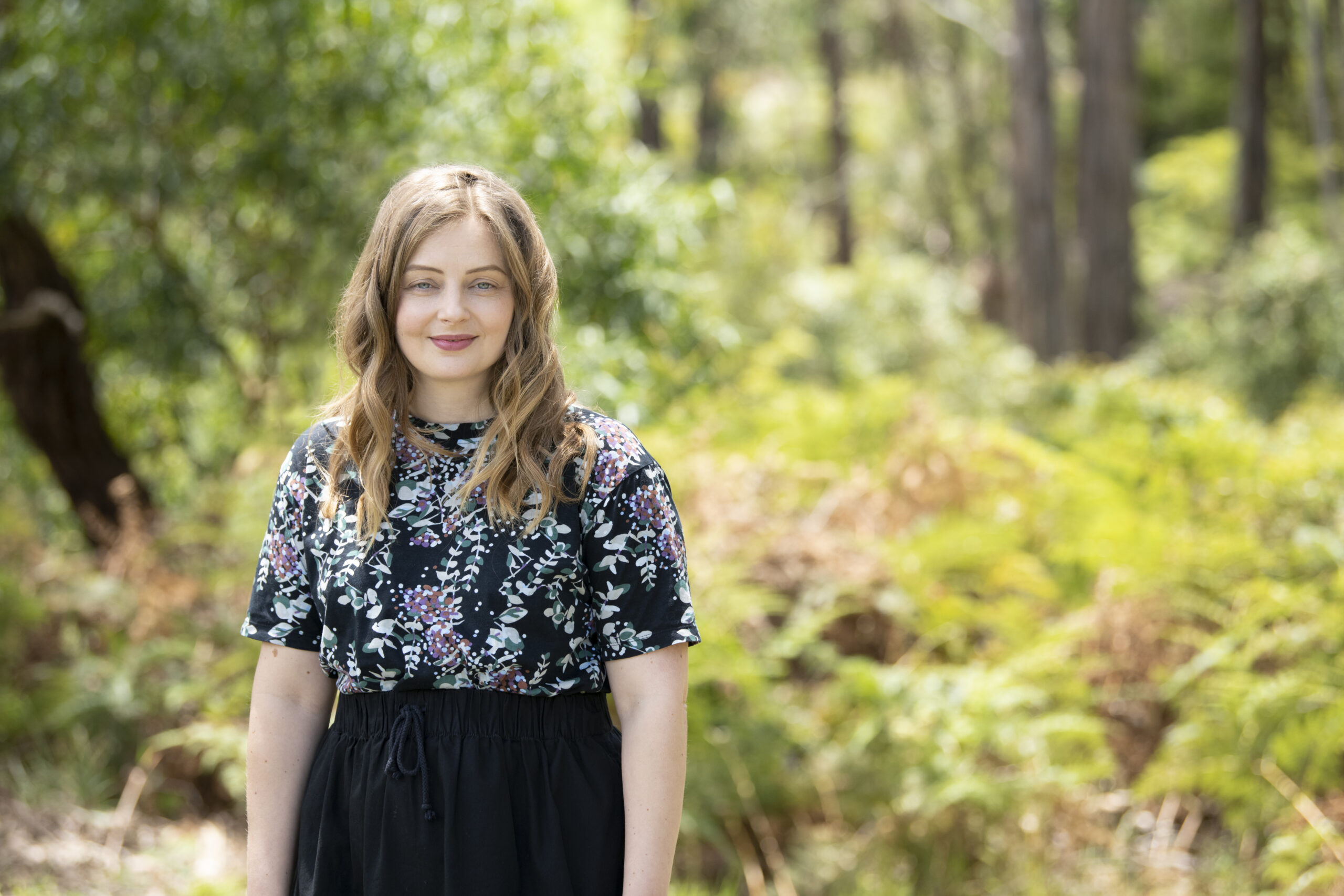 During secondary school, Melanie was 100% sure she would never pursue a career in science or maths. Yet today she has a PhD in Geoscience and is a lecturer at James Cook University in Townsville.
Her 'meandering' pathway from performing arts student to Geoscientist may seem a major divergence, and yet links back to a childhood interest in the way the earth was formed.
In my life so far, I have tended to have a very singular focus on the things I care about, often to the exclusion of other things.
In the early years of secondary school, I decided I wanted to do music and drama, after seeing the school production. I was completely in awe of what the girls had achieved and wanted to be just like them. From that point on, I took as many music and drama classes as I could. I was in the choir, the band, the school productions and I avoided all science and maths subjects.
In Year 10, when asked about my subject selection for Years 11 and 12, I confidently stated that I was 100% sure I would never need science and maths subjects in my future. And yet, 20 years later I have a PhD in Geoscience and I work as a lecturer, training the top university students in the country to become scientists.
So, what happened between leaving Mater Christi and now?
After Year 12, I followed my plan and went to Monash University to do a Bachelor of Music. I quickly discovered this was more intense and technical than the music studies I had experienced and loved at school, and realised it wasn't the right choice for me.
After working for a while, I decided to try Psychology, as I had studied it at school and found it interesting, so I enrolled in a Bachelor of Science.
I went on to work in the Department of Defence as an experimental psychologist, but soon knew I didn't want to spend the rest of my life in that job. I wanted something more. I wanted to be able to use Science to answer big questions, the biggest questions I could possibly think of.
As a kid, I always wondered about things like 'how mountains are made' and 'why volcanoes erupt'. So, I went looking for the branch of science that figures that stuff out and discovered Geoscience.
I enrolled in a Geoscience degree at Monash University and immediately knew I had found the place I was always supposed to be. I absolutely loved learning about how the Earth formed and the amazing processes that are going on under the surface all the time. I finally got answers to those big questions I had as a kid.
From there I went on to do a PhD studying some of the biggest mountain chains in the world, including the Himalayas in India.
I went on to work at Monash University as a lecturer in the School of Earth, Atmosphere and Environment and have since made the move to a warmer climate, lecturing at James Cook University in Townsville.
I absolutely love my job. I love figuring out these geological processes and being able to decipher the history of a mountain range by looking at a rock.
My path to finding my dream job was perhaps not ideal. I have had to teach myself maths and science along the way because I didn't do them in school. But for me this meandering pathway was perfect because I had to fight for what I have and work hard to get here, which gave me determination to succeed.
In the end this journey has made me a better scientist and has certainly given me a strong work ethic.
---
Where are you now? Share your alumnae story with us.

We know there are many great stories to share. Send a photo and 150-200 words about studies, interests, career, adventures... to mcc@materchristi.edu.au OR forward this invitation to Mater Christi Alumna