Principal's Welcome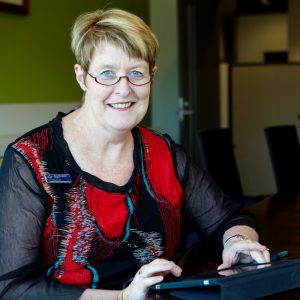 Visitors to Mater Christi College consistently comment on the welcoming and vibrant nature of our community. Our commitment to Catholic Benedictine values of respect, justice and stewardship are immediately evident in the positive relationships enjoyed by students and teachers alike.
At Mater Christi College, each girl is known, supported and challenged to engage deeply in her learning so that she can become her best self; a global thinker who is competent, confident, happy and ready to live life to the full.
As stated in our Mission Statement, we seek to be 'organisationally and educationally innovative'. Our teachers work professionally, conscientiously and confidently to provide learning programs which support, challenge and enrich the learning potential of each student.
In addition to a comprehensive classroom curriculum, girls are offered many exciting opportunities to excel academically, to extend their sporting prowess, to nurture artistic talents in visual and performing arts and to experience leadership responsibilities at all Year levels.
It is inspiring to work in partnership with committed parents, dedicated teachers and optimistic girls. It is a joy to lead a community where learning is valued, people are respected and success in learning is a key driver for all.
Without doubt, positive relationships foster a successful learning environment here at Mater Christi College and I invite you to come and witness the 'can-do' energy of girls as we strive to deliver excellence in all-girls education.
Mary Fitz-Gerald, Principal