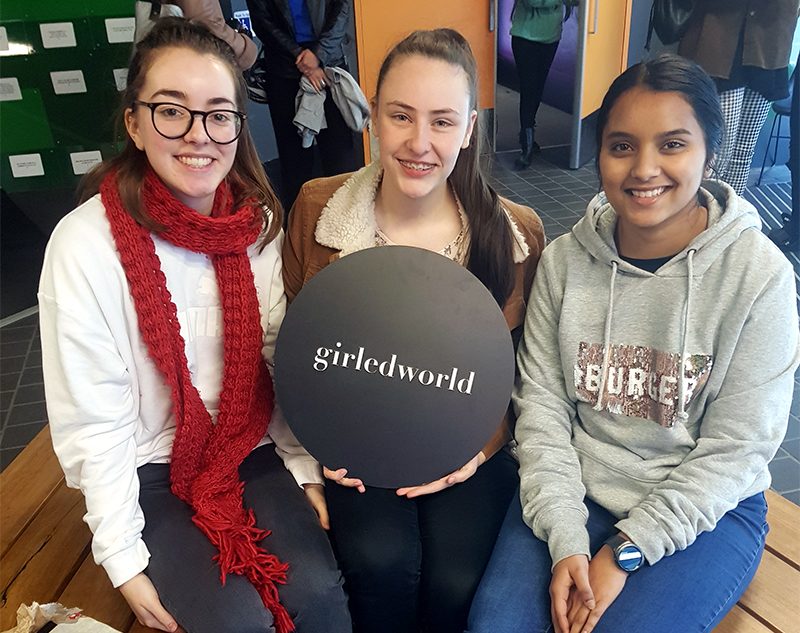 After learning about GirledWorld during our Knowledge Week, Patricia, Rithika and Samantha were inspired to participate in the GirledWorld Summit… and as described by Patricia, it was a powerful experience indeed.
The GirledWorld Summit  on the weekend has given me so much motivation and confidence and has made me understand the potential and strength of young women.
All speakers shared a common message: "Why not you?". There is really nothing holding us back from making a change in the world. They taught us to how to step out of our comfort zone and into our courage zone, to "find our tribe", be creative and innovative, and to reach for every opportunity.
We spent the second day creating solutions to some of the world's biggest problems using design thinking. We were given the (very daunting) opportunity to deliver our pitch in front of our peers and a panel of enthusiastic judges. Although at first this sounded like something I would never do, I used the motivation and enthusiasm that I had gathered throughout the summit, and accompanied my team in sharing the pitch that we had been creating throughout the day.
As well as learning the stories of some very inspiring and successful women, we were also given the opportunity to learn about ourselves and design our own ambitious futures. I would encourage everyone to take part in GirledWorld's events as it was a very valuable and worthwhile opportunity.
Patricia Summers
Year 12