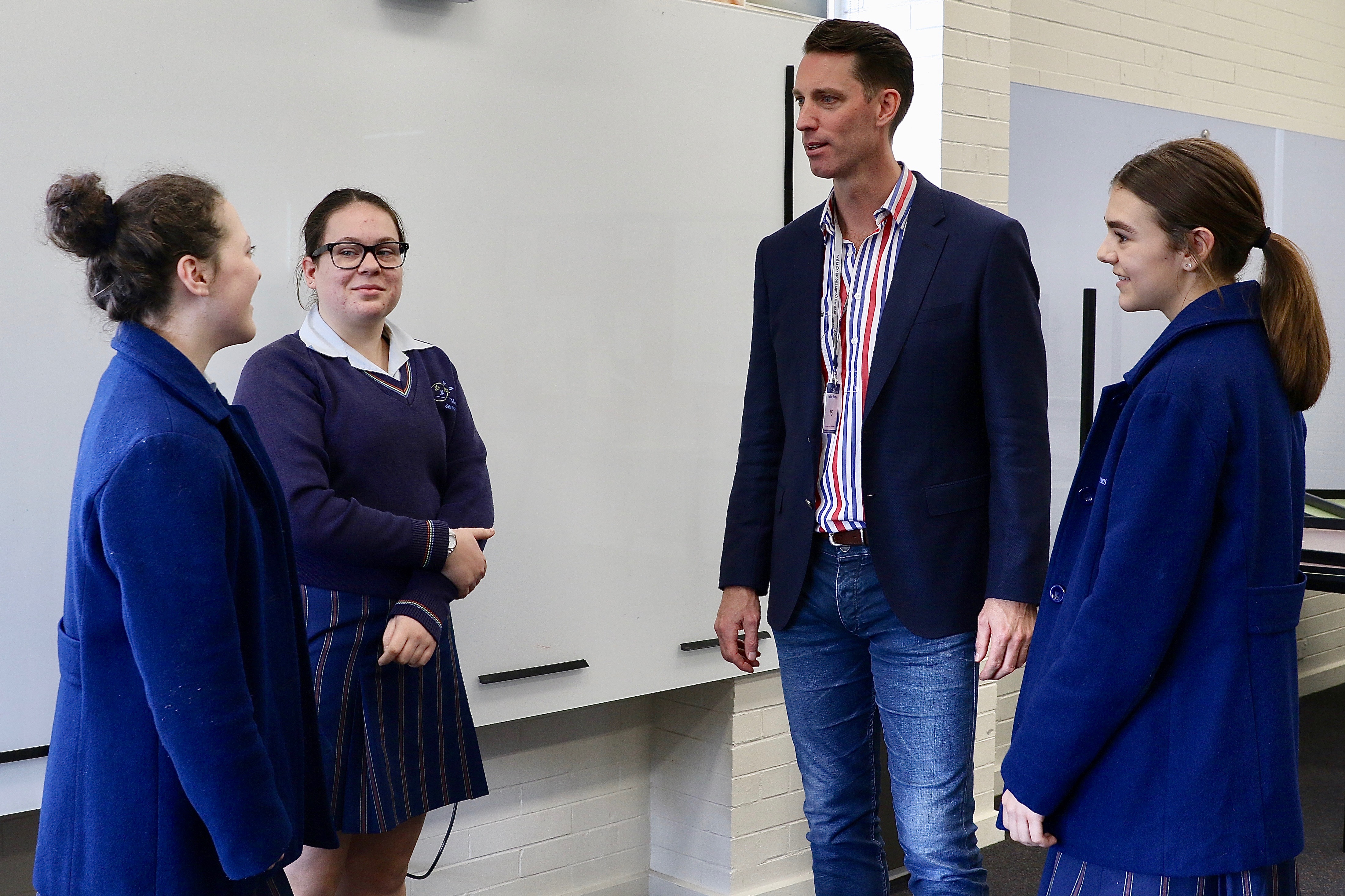 Year 11 Reflection Day was one that neither I, nor my peers, will forget anytime soon.
The guest speaker was Sam Clear, an inspiring man who trekked 15,000km around the world, in the name of unity. In doing this tremendous walk, he stopped at every church and invited others to pray for unity too.
Sam led us through some communication activities that highlight the limits and conditions we put on leaders and other people, and how they restrict our own actions. This demonstrated how we need to broaden our perspectives.
Sam was incredibly strong and inspirational. Many of us were left with a tear in our eye during his presentation and with a newfound respect for the world and the people fighting for change.
Father Chris led our Mass to conclude the day, reiterating the importance of communication in our lives and with God, and how prayer is often misjudged and mislabelled.
I came away from Reflection Day humbled, and learnt so much about how things can be interpreted in different ways by different people.
I am grateful to everyone involved, and I learnt some valuable lessons. It made me delve deeper into my relationship with God and those around me.
Isabelle Dowell, Year 11