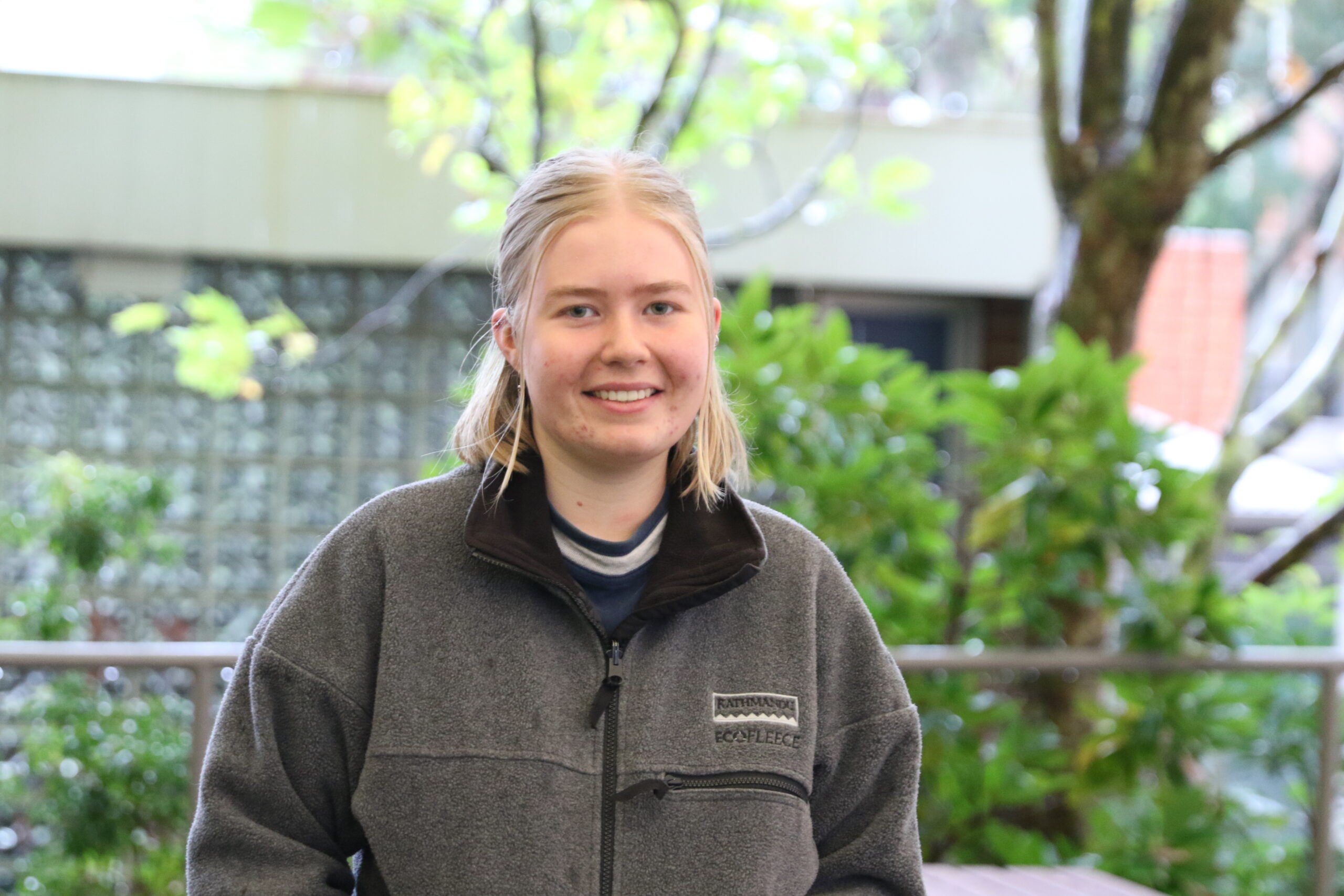 Most people remember their favourite teacher. The one who understood them and their way of learning. The one who made class fun or shaped them personally in some way. For Talia (Class of 2022), it was her teachers that really made the difference to her enjoyment of secondary school and her ultimate VCE success.
Talia says it's hard to put into words how good her Mater Christi experience was and how special those she shared it with were.
"What stood out for me about secondary school was incredible teachers, the best friends you could ask for, interesting subjects and hard work.
"I truly looked forward to going to school every day. I grew a lot as a person thanks to Mater and its community. I feel very fortunate to have been given the opportunity to attend."
While Talia expresses gratitude for all the teachers who made her final year so special, there are a few who hold an extra special place in her heart.
"No one could make you smile like Ms Callahan. She lights up the Year 12 halls. 
"Ms Hacking was the best English teacher (and home group mentor) I could have had in Year 12, with her safe presence and kindness. I wish I could repeat English Language just to have her again.
"And Mr Miller made Maths so exciting and would make you laugh! I really looked forward to his Methods classes." 
Talia's ATAR of 97.5 didn't come easily. She wasn't afraid of hard work and took every opportunity to get extra help. Having an additional essay marked when she knew it could be better, asking how marks are allocated in the exam, and reviewing tricky Maths questions, over and over, until she got it. She also says she benefited from seeing the school Psychologist when she needed it.
This year Talia is thoroughly enjoying a Double Degree in Politics, Philosophy and Economics/Arts at Monash University and is looking forward to discovering her passions.
We wish her all the best and know she has an exciting future ahead!