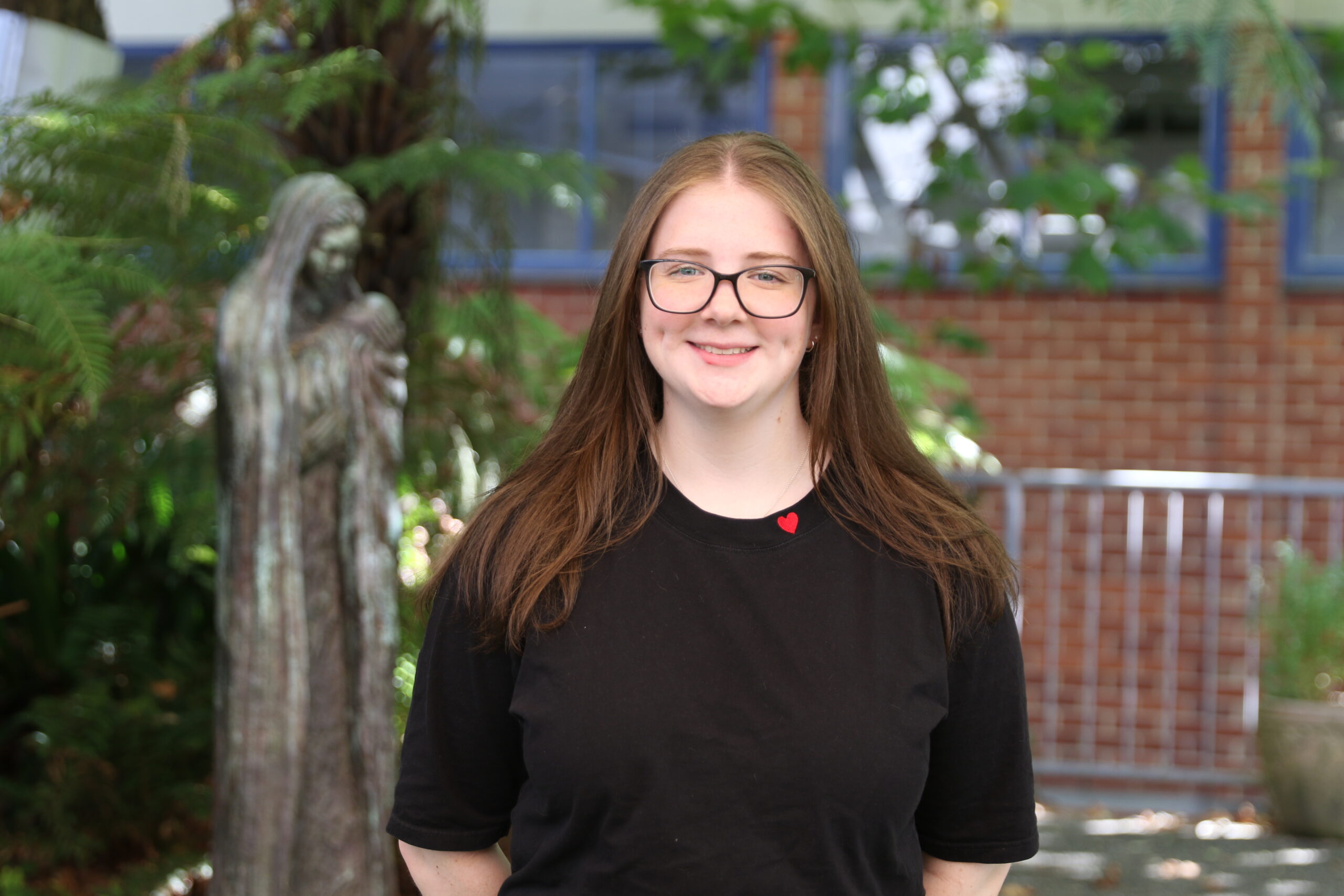 For many students - including our 2022 VCAL Dux, Viveca - choosing VCAL (now the VCE-Vocational Major) can provide a fast track to their desired career, enabling them to develop the practical skills needed to achieve their goals.
Viveca didn't choose VCAL to begin with. After originally beginning VCE, she realised she could achieve her goals more efficiently by following the VCAL pathway.
VCAL allowed her to undertake two TAFE courses in Design, alongside her Year 12 studies at school, learning a range of different skills that will benefit her, both in life and her future career.
"VCAL gave me the opportunity to work with others and allowed me to learn in a more efficient way, by offering a hands-on approach to learning."
Viveca was pleased to be given the chance to advance and bring her design skills to the surface in Year 12, by completing a self-run project that gave back to the community in some way.
"For my Senior Project, I hand designed and drew about 100 cards. I sold these cards to Mater Christi staff and the funds raised were donated to the Leukaemia Foundation. I plan on making and selling more cards, as this project was successful and the support I received was amazing."
Viveca says she is extremely grateful to her teachers at Mater Christi, for supporting her throughout her schooling. In 2023, she hopes to secure a job as a Print Assistant in the clothing, signage or print industry, and hopes to expand the sales of her cards.
Read more on the achievements of the Class of 2022 here.