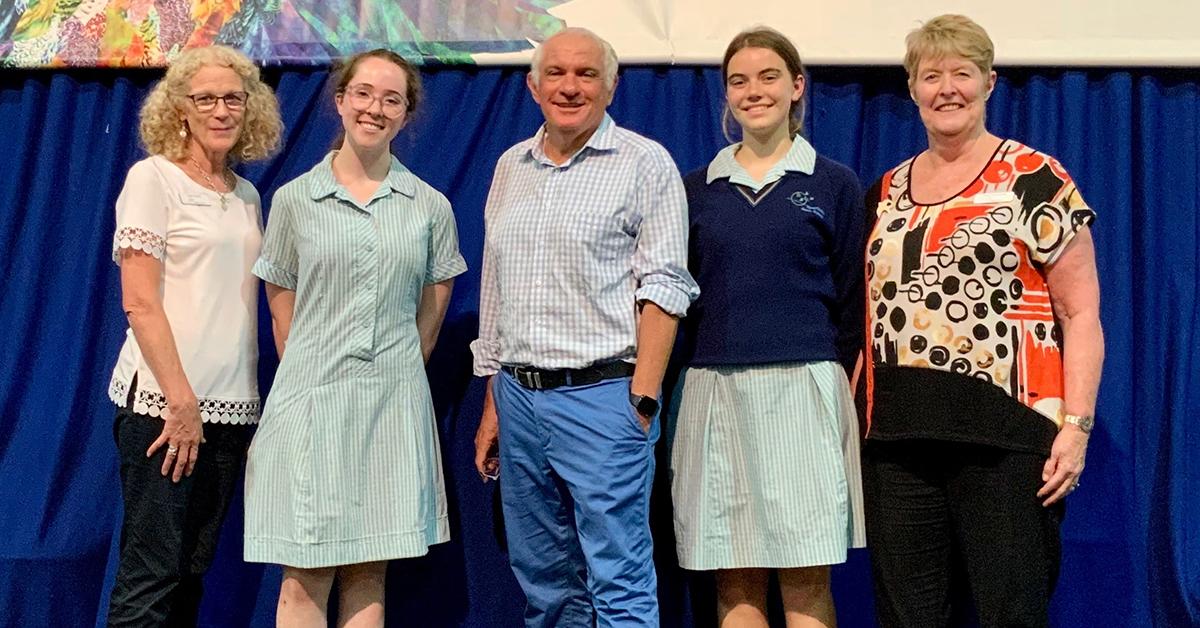 On 6 February, Year 12s engaged in our last school Welcome Night.
We came together to attend a beautiful Liturgy with the purpose of highlighting our 2020 College theme 'Shine your light for others'. We had time to reflect on how we, individually and as a cohort, will shine our light to lead others. We were inspired to have a positive and diligent approach to our final year of school, and find positive ways to cope with the challenges of Year 12.
We then had some study time to kick start our study habits before a motivating and valuable presentation from renowned psychologist Dr Michael Carr-Gregg.
Dr Carr-Gregg spoke to us about ways to minimise stress during Year 12, including having a good sleep schedule with at least 8 hours sleep, eating a good breakfast and consuming nutritious foods throughout the day as well as exercising. He spoke about the scientifically proven psychological and biological reasons why these things are important.
Dr Carr-Gregg also spoke about different study habits that we can use to get the most out of our study sessions. He reinforced that if we are feeling overly stressed it is important to support each other and to reach out to our teachers or the school psychologist.
Dr Carr-Gregg has released a short video through SchoolTV entitled Surviving the Final Year.
There is helpful information available from Beyond Blue including a full page of tips for Year 12 students struggling with stress.
Some apps that can also be helpful in Year 12 are:
Self Control - helps you to focus by blocking social media and other websites while studying
Smiling Mind – can help to reduce stress
Three Good Things – helps you to focus on the good things from each day
Louise Punturere
Year 12 Faith and Social Justice Captain