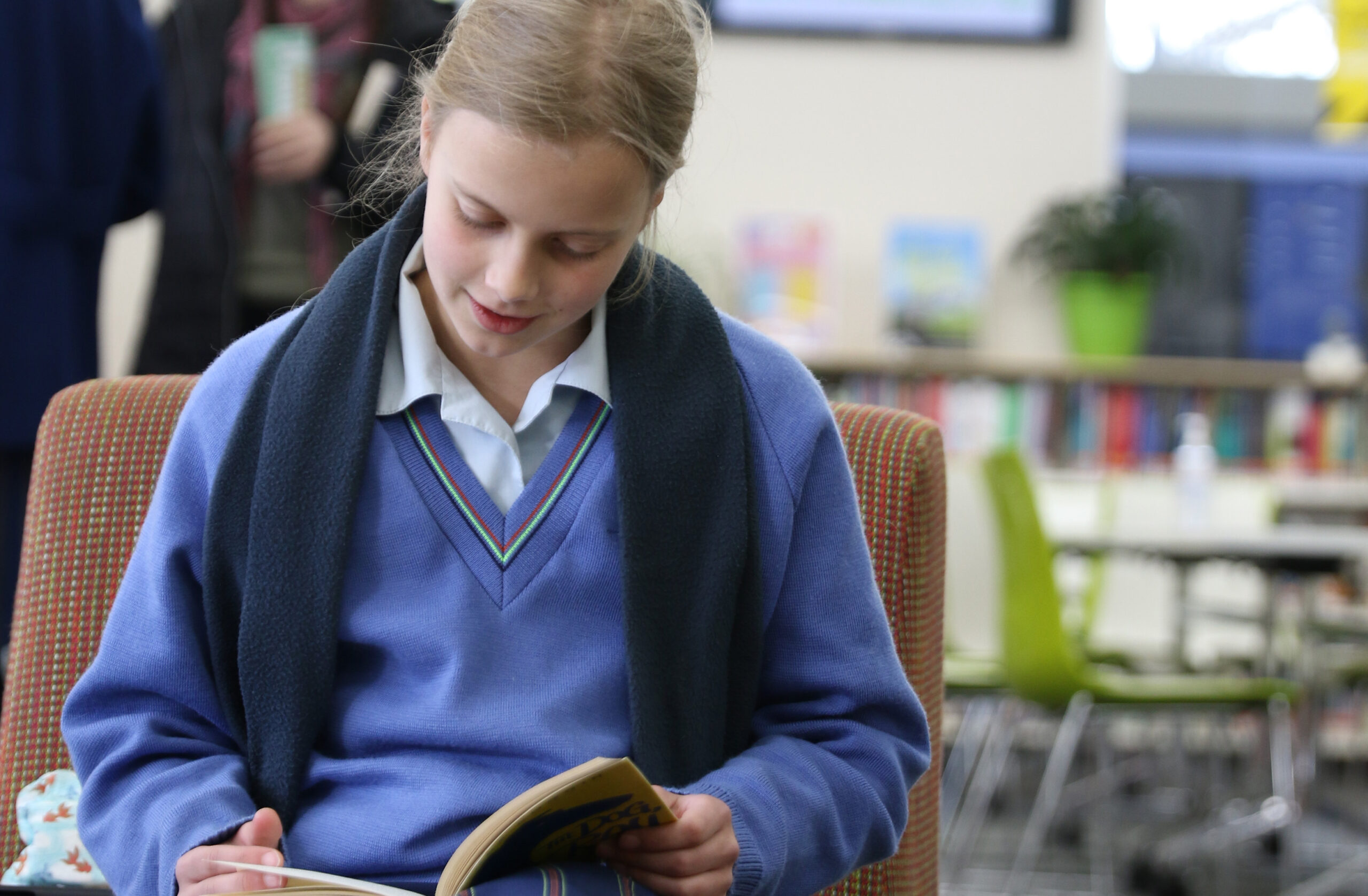 Our Year 7s have now begun the Drop Everything and Read (DEAR) Challenge for 2022.
Students were initially asked to respond to the 'Who am I as a reader?' survey. We encouraged them to tell us what they love and what they find challenging about reading. This allowed us and them a critical insight into how they identify as a reader.
The challenge encourages wider reading, by asking students to read as much as possible every day and log their hours, with prizes for the student, class & staff member who have read for the most amount of time, by Sunday 11 September.
While the DEAR Challenge is undoubtedly an excellent and engaging opportunity to win prizes for themselves and their Pastoral Groups, it's also a chance for students to challenge their perceptions of reading and supports them to make time to add this healthy habit to their lifestyles.
The benefits of reading are vast, including building empathy and improving academic performance across all subjects. It actually does make us smarter! The best thing you can do to support your child during DEAR and their school life is to model positive reading behaviours.
So, what are some ways students can Drop Everything and Read?
1. With a sibling before bed
2. On the bus to and from school
3. Cuddled up in bed with their cat or dog
4. After finishing their work in class
5. Lazy Sunday afternoons in front of the fire
We look forward to seeing students grow as readers and helping them find their new favourite book in the Learning Commons.
Rebecca Nettleton - Teacher-Librarian
Kaitlyn Woods - Library Technician