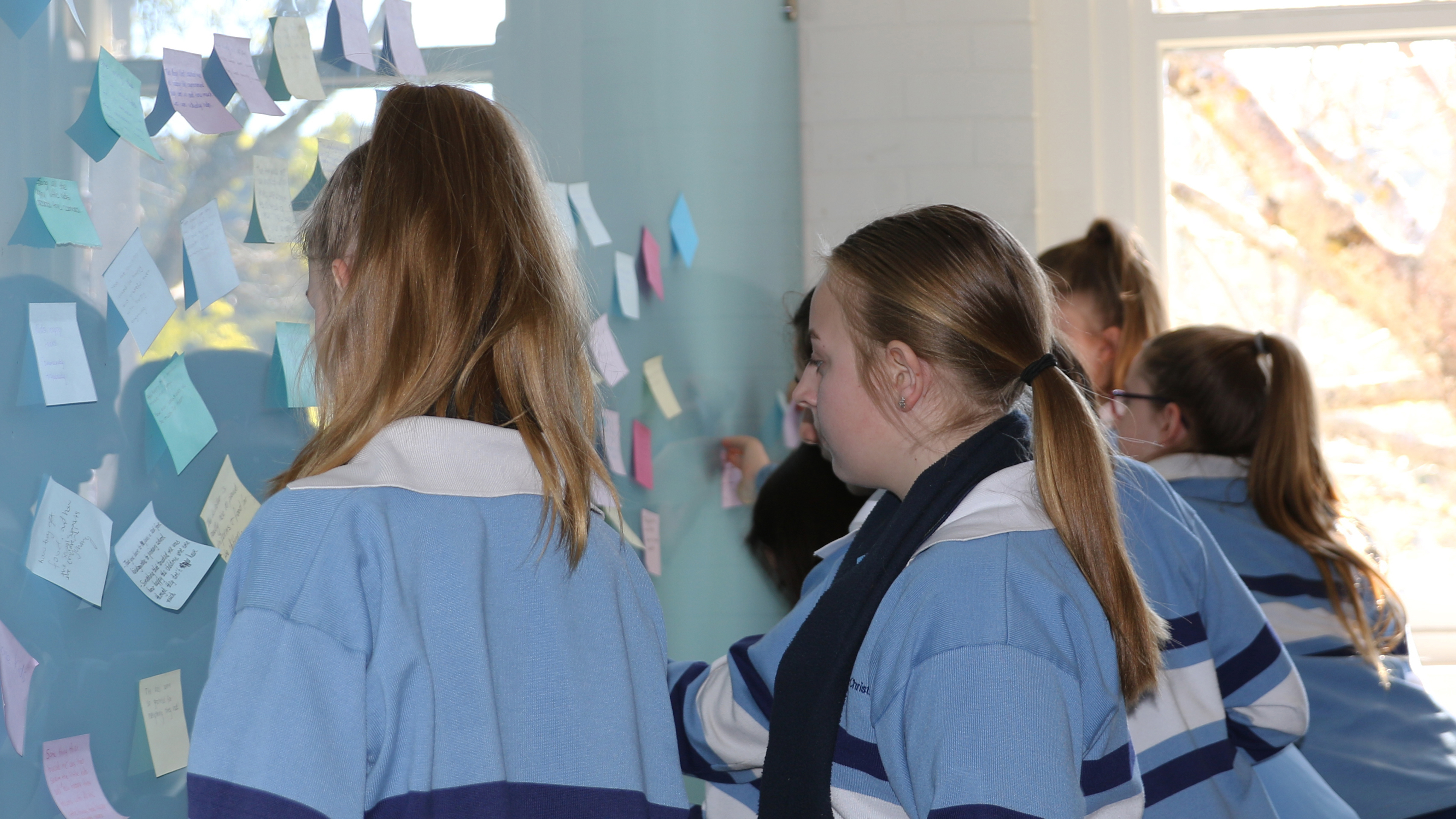 Last week, Year 8 students participated in their Reflection Day around the theme -  Belonging to the Good Samaritan Community.
The day was designed to complement their RE unit on Benedictine values and Good Samaritan communities.  Students explored the values through a series of activities and stories.
The day began with the Fr Geoff celebrating Mass and setting the focal point of the day.
Students explored how the story of the Good Samaritan galvanizes the work of the Sisters in Kiribati, Japan and the Philippines. They identified the continuing need to reach out to our neighbours.
In the words of the students:
The Year 8 Reflection Day was very valuable as we learnt more about being selfless and humble. The activities helped us to think of ways that we can act on the Benedictine values. We also learnt that teamwork is key and you will never be left alone. (Brianna 8A)
The Good Samaritan Sisters have supported others by bringing children hope, faith and a helping hand. Hearing about the Sisters, their story and experiences has opened our eyes in many ways.  We learnt about leading by a good example, helping each other out, being humble and being open minded towards other countries and their cultural and religious beliefs. (Emily 8A)
I really enjoyed today. I liked that the Youth Ministry girls came up with all the activities. With the girls there, I felt more inspired because it made me feel like I could be like these girls, helping the 2020 Year 7 girls to understand how important the community is and how important working together is as well. I loved the first activity when we had to flip the tarp. I liked the big groups because I was with people I haven't had a proper conversation with before. The exercise allowed me to talk strategy and work with friends and people from other classes. Overall, I think this day was a success, and I learnt a lot about the community and myself. (Sara 8B)